Have you ever wondered why your cat prefers to drink from a dripping faucet rather than her water bowl? It turns out there are many good reasons associated with their wild history that might make cats prefer running water. From Vet Street and Pet Barn, here are 10 reasons your cat doesn't like drinking out of her bowl.
#1 – Cats can hear running water better than they can see flat water.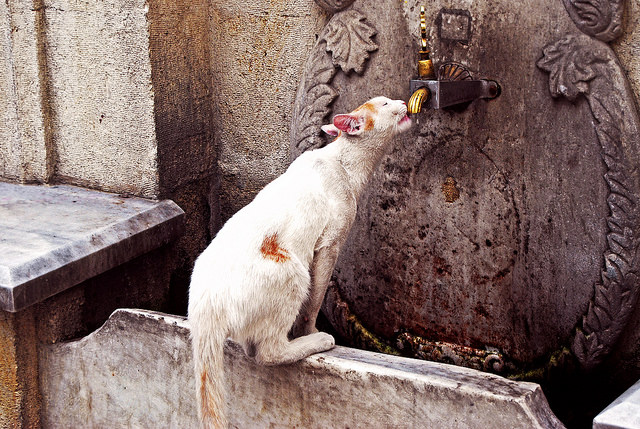 Cats have a very keen sense of hearing and water in a bowl is nearly invisible. The sound of a dripping tap or flowing fountain will catch their attention.
#2 – They get water from their diet.
This is true today with cats who eat food from cans or pouches that have a higher moisture content. Wild cats got most of their moisture from the prey they ate and rarely needed to drink water, so modern cats don't have the instincts to drink much. That doesn't mean they don't need to, though!