Part of each sale through the iHeartCats store is donated to Greater Good, which helps support various charities. Thanks to customers like you, happy endings, like the one below, are made possible. 
Warning: some of the images below may be difficult to look at. 
"Meow showed up on someone's porch looking rough. His finders began feeding him, and one week later, he showed up in horrific shape.
They thought a car had hit him. They called for help, we asked for donations and got him to the emergency vet. After two weeks of different vets, they determined that Meow had the calicivirus. It's rarely seen with the vaccines available now. It took quite a while for his recovery and even longer to get him looking good.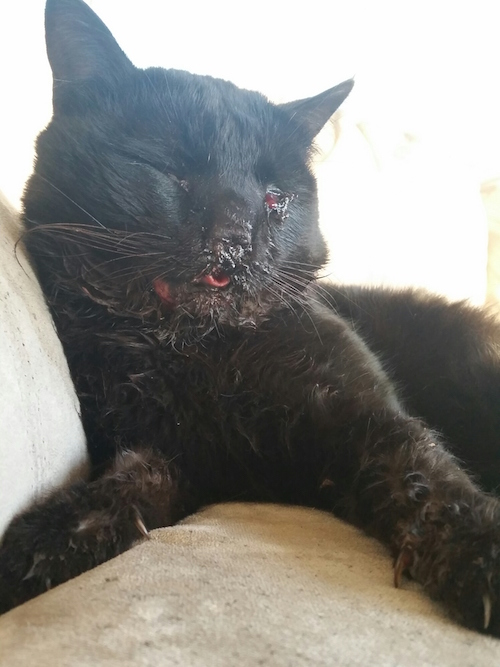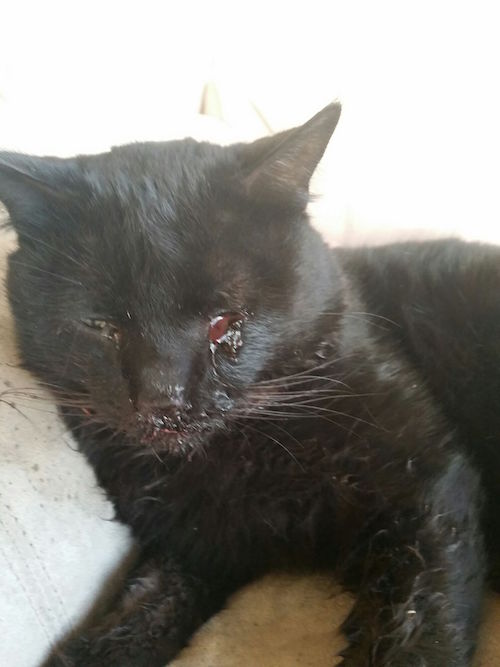 He is still in the shelter because black kitties are harder to adopt but now, as a well cared for kitty with lots of good nutrition and TLC, he has become every kitty's best friend. We call him 'The Sheriff' because he comes running to break up fights or protect the cats whenever he hears any cat cries.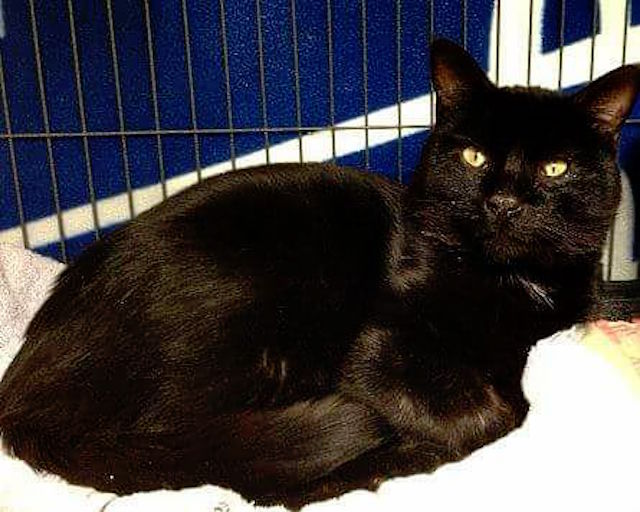 Good nutrition in the form of high-quality pet food donated by GreaterGood.org's Rescue Bank cannot be given enough credit to how well animals, especially cats, do in a shelter. Along with enrichment and maintaining a low stress level, these things keep our orphans as healthy as possible while they wait for a home."
– HELP Humane
When you shop at the iHeartCats store, you help provide nutritious food for cats like Meow, which is vital in helping them recover and live a healthy life!