Part of each sale through the iHeartCats store is donated to Greater Good, which helps support various charities. Thanks to customers like you, happy endings, like the one below, are made possible.
This litter of nine kittens was found outside without their mom. They were hungry and cold, and only about three weeks old. They were not going to survive without help. A kind person found them and brought them to Michele's Rescue to see if they could help. Volunteers had to bottle feed them until they started eating solid food.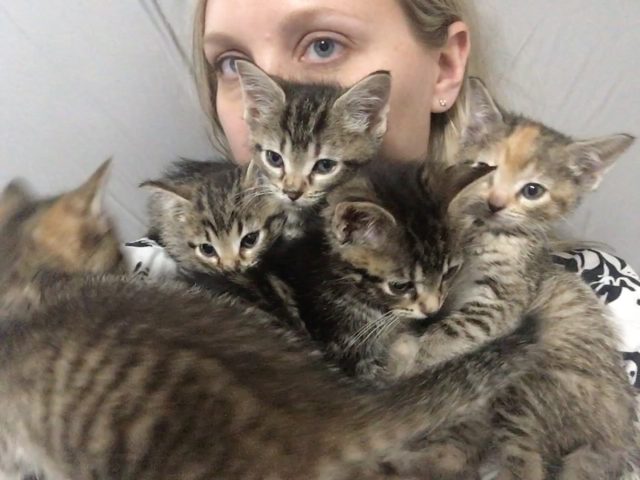 The kittens are now around eight weeks old and healthy and happy. They love to play with each other and are growing like crazy. Goomba is a wild boy who wants to play all the time. Mario and Luigi are the sweetest boys and want to cuddle with their favorite people. Buttercup is a lovely little girl and the smallest of the bunch. Peach, Anastasia, and Leia are all getting adopted together to a super excited family. China and Rascal are doing really well in their foster home together.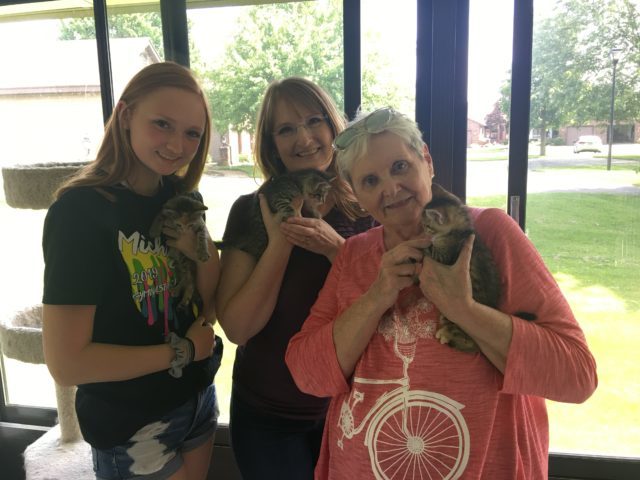 "Receiving food from GreaterGood.org's Rescue Bank has been such a blessing to the rescue. It frees up money to help more animals, and we are able to pay for medical care, formula, and have money to spoil the fur babies that are up for adoption."

– Michele's Rescue
You gave these nine adorable kitties a chance at a life as beloved pets – not strays! Every purchase you make from the iHeartCats store benefits give-back programs like GreaterGood.org's Rescue Bank, which supplies rescues with high-quality meals. This lets them use their funds for other items – like medical care and kitten formula!
(Psst! Keep scrolling to see more of the adorable faces you saved below!)
See the adorable faces you helped save below!