iHeartCats works closely with the Greater Good by donating part of each sale to various charity efforts. Thanks to cat lovers like you, so many cats will go on to find their very own happy ending.
The Liberty Humane Society in Jersey City, NJ has just finished a major renovation to their cat room, and it's all because of you.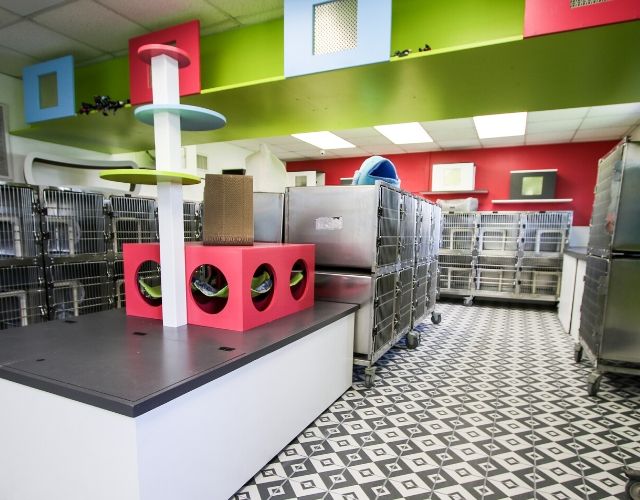 The shelter staff at the Liberty Humane Society are dedicated to seeking liberty for all furry friends that step foot in the door. With Lady Liberty herself looking down on this shelter, there's no doubt that incredible things happen within their walls.
While this shelter prides themselves in their ability to change the lives of many, they ran into a huge dilemma during their recent renovation. While they were able to upgrade the rest of the shelter, they fell short on funds when it came to creating a fun new space for their cats.
When it looked like they were out of options, GreaterGood.org's Rescue Rebuild Program came to the rescue!
With the help of local volunteers, Rescue Rebuild got to work on a number of projects all around the cat room. With a creative new design from Kate Benjamin of Hauspanther, the team worked together to build in impressive cat suite that welcomes visitors with open arms.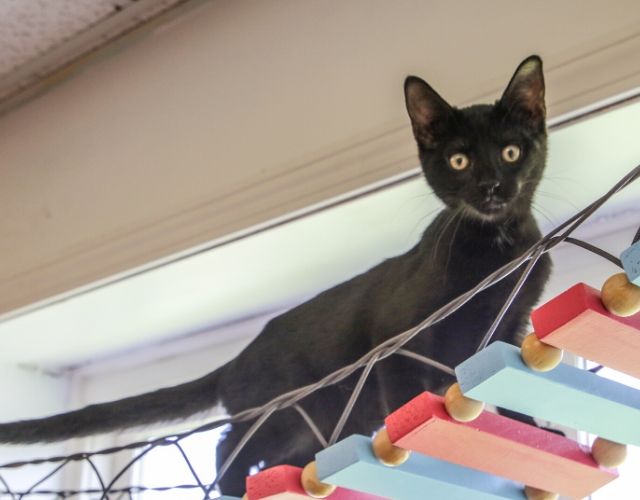 The Rescue Rebuild team started with practical renovations such as new tile, a fresh new coat of paint, and cleanable wall surfaces. They also worked to build new spaces for storage, giving the cats more room to roam freely!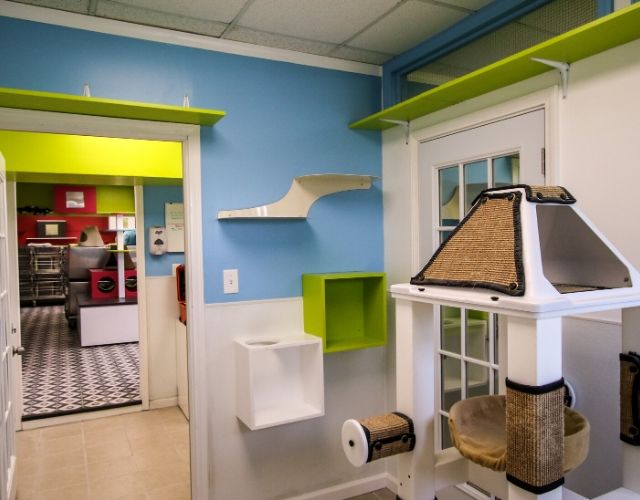 Next came the fun part, where they created a new wall to divide the previous space into more rooms, and built a number of cubbies, perches, and even a bridge for their feline friends to enjoy.
If this wasn't enough, the Rescue Rebuild team also built 36 portals into the cat cages, which allows them to have a completely separate space from their food and litter. This move has been proven to increase cat adoptions, and shorten their length of stay in shelters.
The finished product is an impressive cat suite that is so adorable, visitors will never want to leave; without a new adopted friend that is. There's no doubt that the hard work of the Rescue Rebuild team will result in the adoption of many cats to come.
Thank you to the dedicated volunteers on this project, and the staff at the Liberty Humane Society for continuing to save lives!
Image Source: Liberty Humane Society