Part of each sale through the iHeartCats store is donated to Greater Good, which helps support various charities. Thanks to customers like you, happy endings, like the one below, are made possible.
Calvin came to Forgotten Paws Animal Rescue in February 2018. Forgotten Paws was trapping cats in Lapeer County. Calvin was left behind and tossed outside by his owner when they moved.
He was injured and starving. Once they set traps, he was the first to run in, he was so hungry. They realized quickly Calvin was not feral.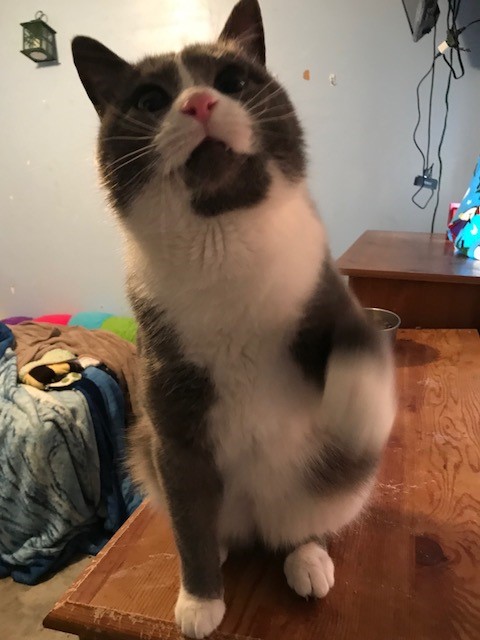 They rescued another cat by the name of June in June of 2018. She is a kitten that was lifeless when the rescue arrived. June is malnourished and still not out of the woods. She cannot regulate her body temperature. She cannot see out of either eye. The vet is unsure if she will have vision as an adult at this point.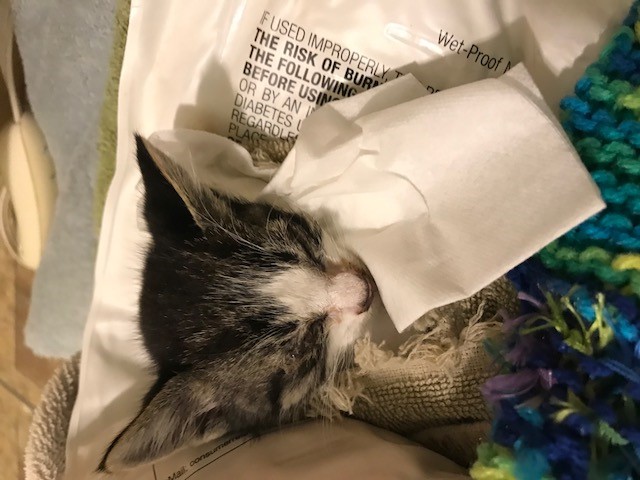 Today Calvin is thriving and fully vetted. He loves other cats and humans. He is learning to socialize with dogs nicely. June is less than a pound and about nine weeks old. She has a lot of life in her but needs to heal from being neglected in her short life.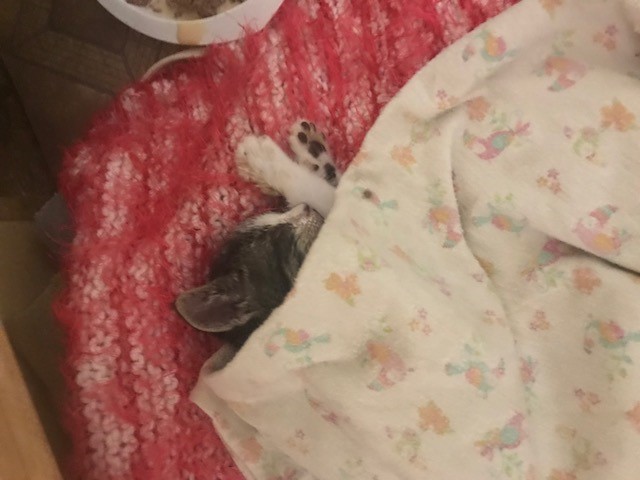 "GreaterGood.org's Rescue Bank is beneficial for our rescue. It allows us to reserve funds we would have spent on food for vetting and intake emergencies such as Calvin and June."

– Forgotten Paws Animal Rescue
These cats are getting the love and care they need, and you can help! Your purchases through the iHeartCats store provide healthy, high-quality meals for rescues. This allows them to use their funds for other things – like medical care!