When Reddit user and teacher Checkoutmygatos noticed that her students were stressed she thought of the perfect solution: bring a kitten to class to help them relax!
"I teach a freshman writing class in California, and these students happen to be international students," the teacher told Love Meow.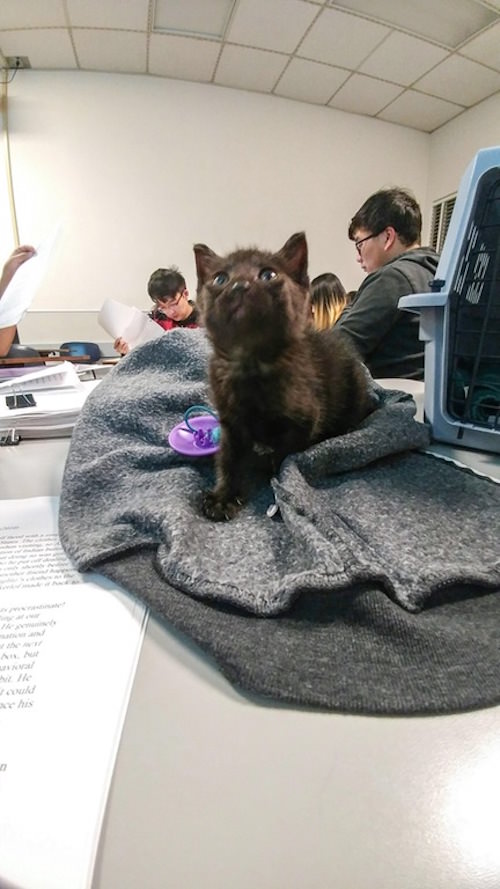 She said that last week was particularly rough for the kids, so she decided to do something to cheer them up. Since she'd recently taken a black foster kitten into her care, she figured her students could use some pets and snuggles. Plus, it'd be great socialization for the little kitty, named Onyx! 
"She is 6 weeks old now, and she was found off a freeway ramp in Sacramento a week and a half ago," she told Love Meow.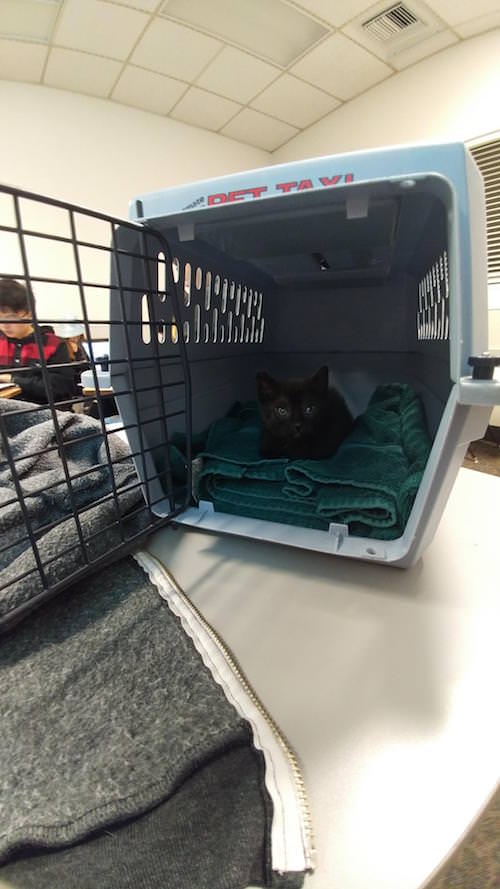 For this smart-thinking teacher, it was no surprise that the kitty's visit eased the tension in the room.
"She loves cuddles, playing, and sleeping on my chest. She is a little delight!" she said to Love Meow. "My students were thrilled to see her! A few of them came in the room with grumpy faces that immediately turned to smiles!"
And who wouldn't smile looking at this adorable – and sometimes messy – little face!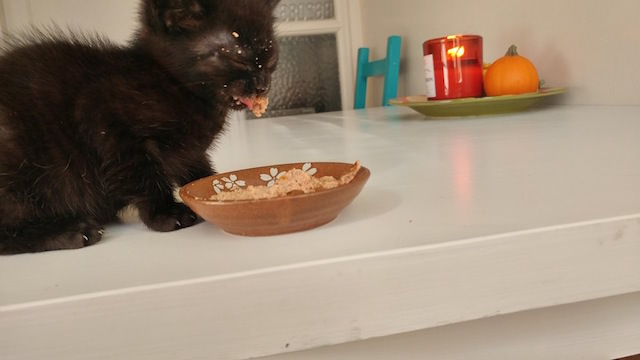 After a long and exciting day, we bet Onyx fell right asleep when she got home, cuddled up with her foster mom.
"This kitten's claws make me think she's part bear," the teacher joked on Reddit.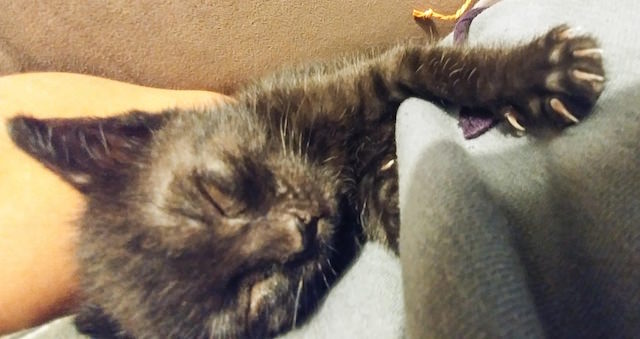 We love this teacher's creative idea to brighten her students' day. As we cat lovers know, there's nothing like the presence of an animal to make you feel more at ease, any time, anywhere!
(h/t: Love Meow)