Your purchases from iHeartCats.com matter! Here's just another example of how together we're making a difference!
Serena was relinquished to a high kill shelter with a group of feral barn cats. Shortly after being placed there, it was found she had a very bad eye making her time there limited. Thankfully, Second Chance Pets rescued Serena and took her into their care.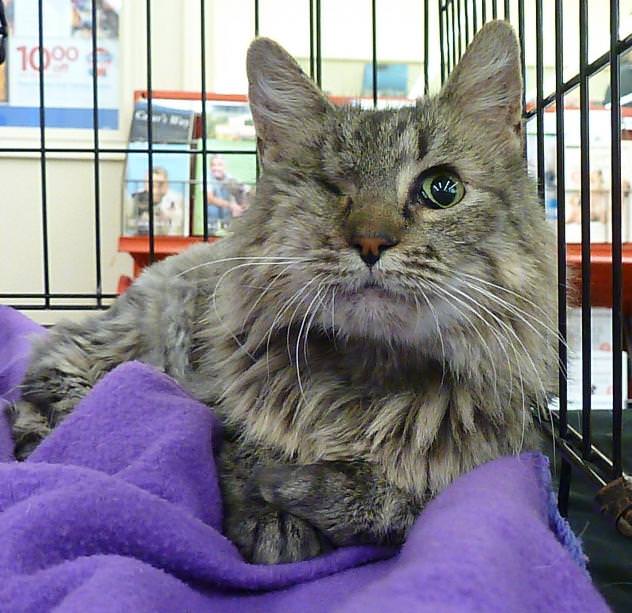 Rescue volunteers discovered this poor girl had been shot several times and still had pellets stuck in her neck and abdomen. One of those bullets destroyed her eye, resulting in it having to be removed. Because of all the trauma suffered Serena needed anti-anxiety medication, which in turn caused her fur to mat at times. She suffered through the grooming process like a champ!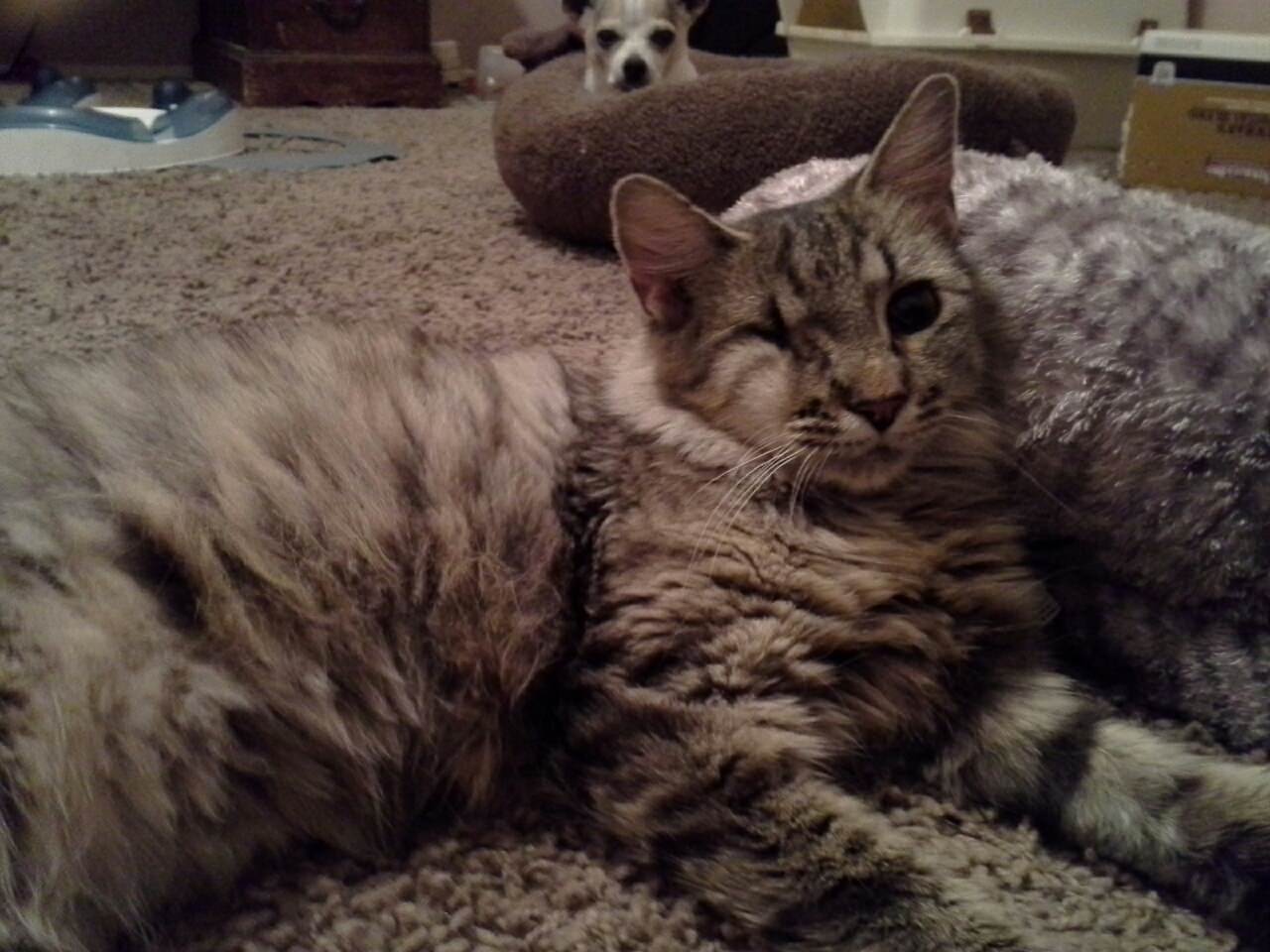 Thanks to Rescue Bank, and financial support from iHeartCats customers, she was able to get quality, nutritious food for a speedy recovery. After spending almost 2 years helping her foster mom raise her foster kittens, Serena found her forever home and is living the good life with two doggy friends!