Everyone, meet Jasmine–a beautiful, unique-looking, calico cat.
Jasmine was rescued from the streets of France. She was homeless, and just roaming around the streets. Her eyes were so round and wide. But it wasn't until later that they discovered that she was blind.
Sandra Coudray, the woman who adopted Jasmine, shared Jasmine's story with LoveMeow.com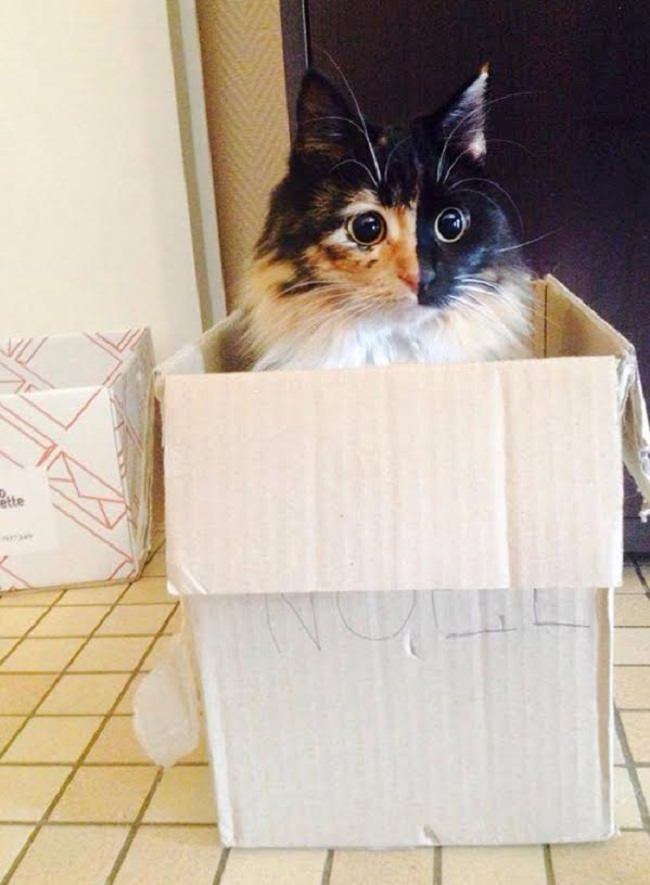 The moment that Sandra saw Jasmine's photo on Facebook, she immediately fell in love with her.
She told LoveMeow, "My mother saw a photo of Jasmine on Facebook from Association Adoption Feline and immediately showed it to me. She stole my heart right at that instant. After getting in touch with the foster family, we set up an appointment to meet her."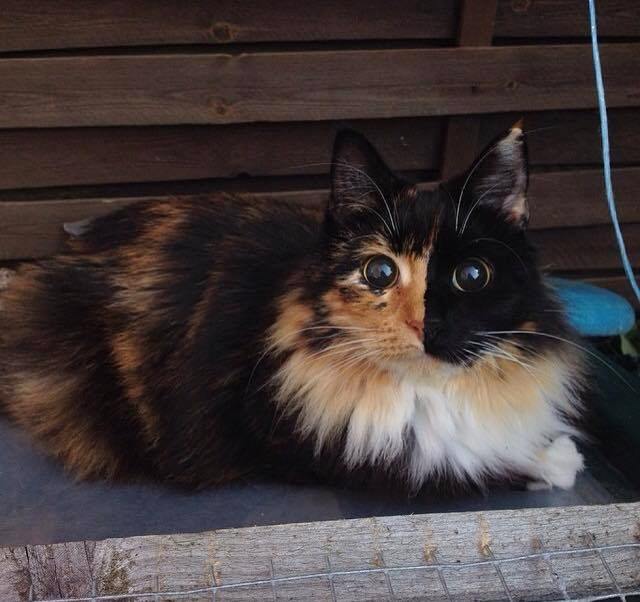 Sandra was told by Jasmine's foster family that the cat was blind, but that didn't matter to Sandra. After all, she had a cat who became blind with age.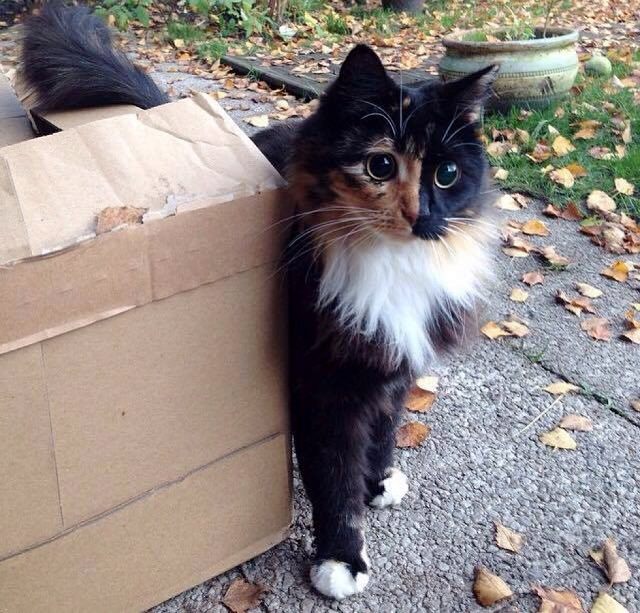 Sandra fell even more in love with Jasmine when she saw her in person. So she filled the adoption papers and went home with her.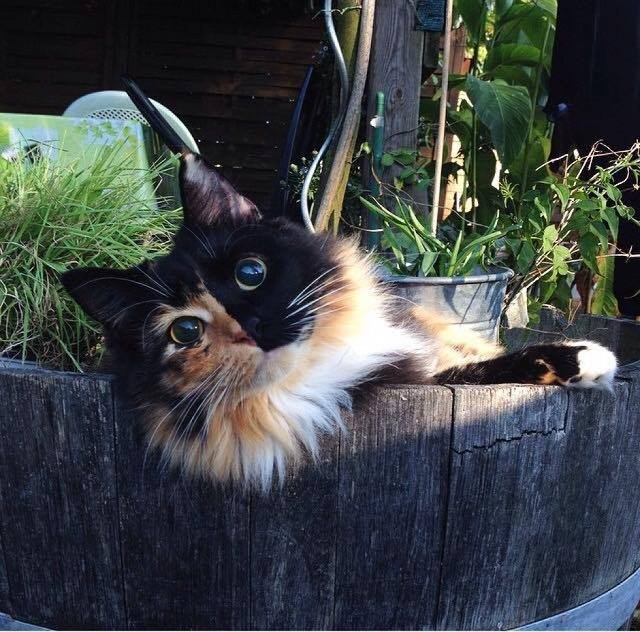 The cat that used to be scared of human contact now snuggles next to her mom every night. Jasmine as become very attached to her mom.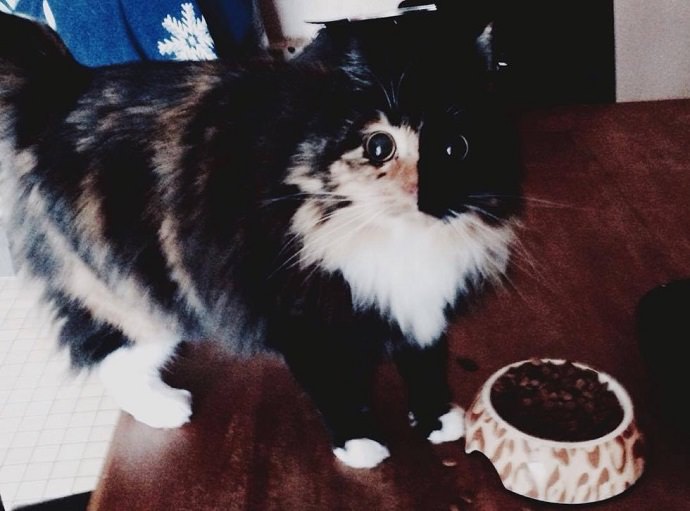 Jasmine wasn't always blind. And living no with one to take care of her and with no proper nutrition might have caused her blindness.
But even if she's blind, nothing can slow her down. Especially now that she has a loving family who gives everything she needs.
All Jasmine needed was love, and she was able to come out of her shell. And we believe that every cat deserves that chance to be loved just like Jasmine.
You can read more about Jasmine's story at LoveMeow and at Little Things.