Lindsey was a busy student in her final year at the University of Florida College of Veterinary Medicine when she met Smush in the summer of 2017. The tiny ginger kitten was found alone, motherless and desperately ill.
Unable to eat on her own, Smush needed round-the-clock care that the clinic could not provide. If not for Lindsey, she surely would have been euthanized.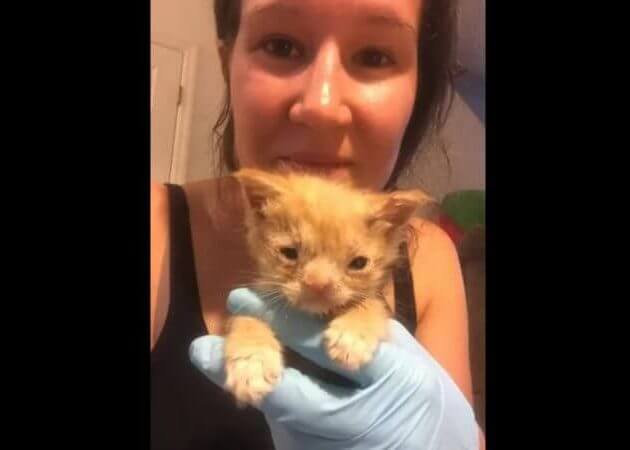 The kindhearted student took little Smush under her wing, providing medications for the kitten's upper respiratory infection, baths for her ringworm, and syringe-feedings every four hours for a month. As a member of the veterinary college, Lindsey was permitted to bring Smush with her everywhere!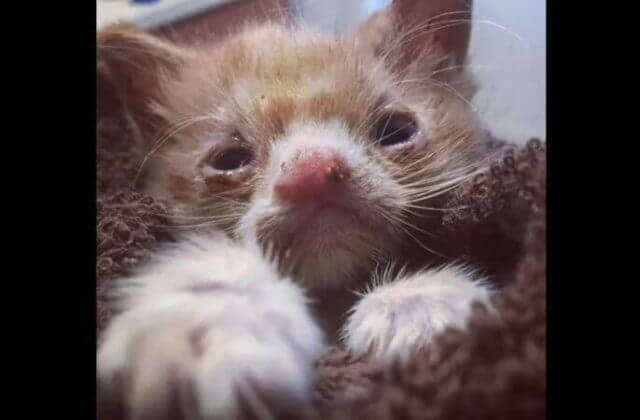 With such dedicated professional care, Smush grew stronger and began to eat on her own, despite having been born with a cleft palate. Her respiratory infection resolved, but she still had an awful case of ringworm, an itchy fungal infection common in kittens with poor immune systems.
Smush endured countless medicated baths until her skin was clear and her coat was shiny and fluffy. No longer dependent upon Lindsey for her survival, Smush was placed in foster care where she continued to grow, develop, learn, and play.
A photographer named Shannon Jackson became aware of Smush through her volunteer work. She told Love Meow:
"I am a photographer and volunteer with multiple pet rescues and animal welfare organizations so I knew about Smush. My wife Sarah and I knew that she belonged with us."
Smush officially joined the family – which includes three other cats, three dogs and a hedgehog – just in time to celebrate Thanksgiving!
Despite her unique appearance and difficult background, Smush holds her own among her diverse group of pet-siblings. Jackson says she is sassy and "as feisty as they come!"
The photographer created the following video to pay tribute to Lindsey and everyone who devoted their time to helping the helpless kitten survive and thrive.
Jackson chronicles Smush's adventures on Facebook and Instagram. Just days after her adoption, the little survivor already has more than a thousand followers on each page! Join her fans for daily doses of adorableness!
H/T to Love Meow
Featured Images via Facebook/Smush