It was love at first sight for Scottie the cat when he first laid eyes on Sophie, a fluffy black and white princess.
She was strolling with her human on a leash, and his shyness kept him admiring from afar…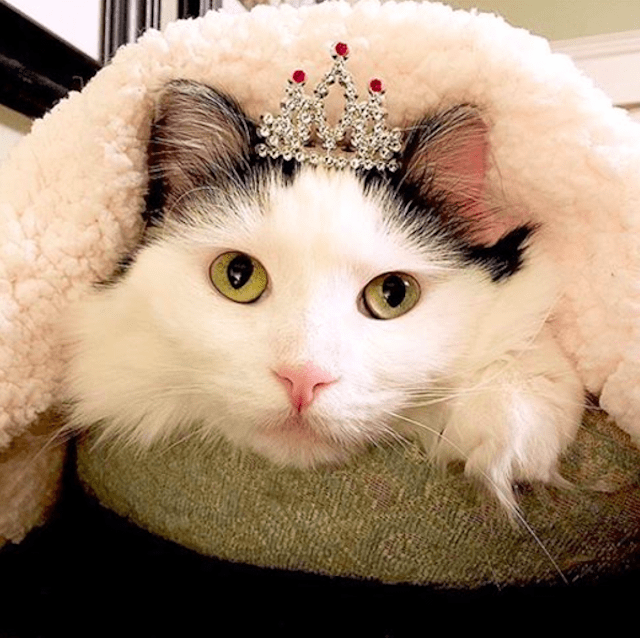 One day, he finally mustered up the courage to greet the girl he admired…and the stars aligned.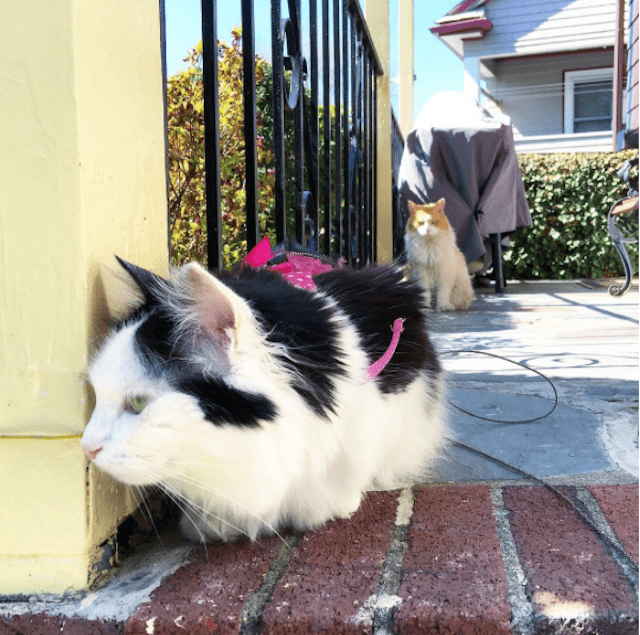 "In the very beginning when Scottie saw us outside he would run over but keep his distance," Sophie's mom, Christiana, recalled. "After a few times though he just decided to come over and join in following whatever she was doing."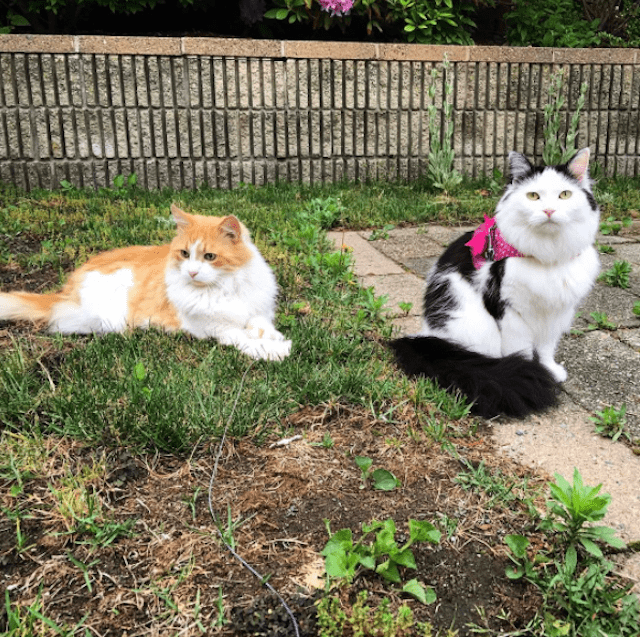 As it turns out, the ginger and white gentleman lives with his humans right next door. Like Sophie, he is a rescue from Boston who is enjoying life in his loving forever home.
"Our backyards meet so we can easily see when each other are outside," Christiana explained to iHeartCats. "In the morning the first thing I do is open the door for Sophie to be able to see into the backyard… many mornings [Scottie is] outside and they watch each other from [their] yards."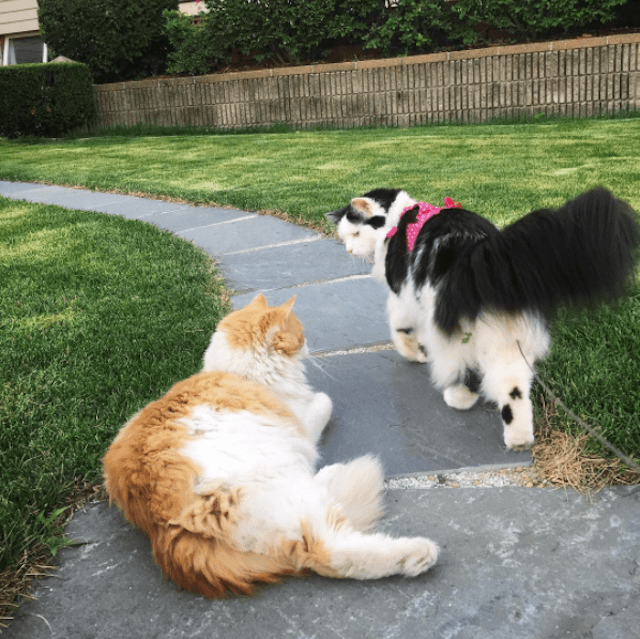 Scottie is so smitten with Sophie, he even longs for her from below her family's balcony – talk about a romance to rival Romeo and Juliet!
"If I go out on the balcony and he sees me he runs over to the driveway, cries up at me, then runs and sits at our back door for me to bring [Sophie] out," Christiana said.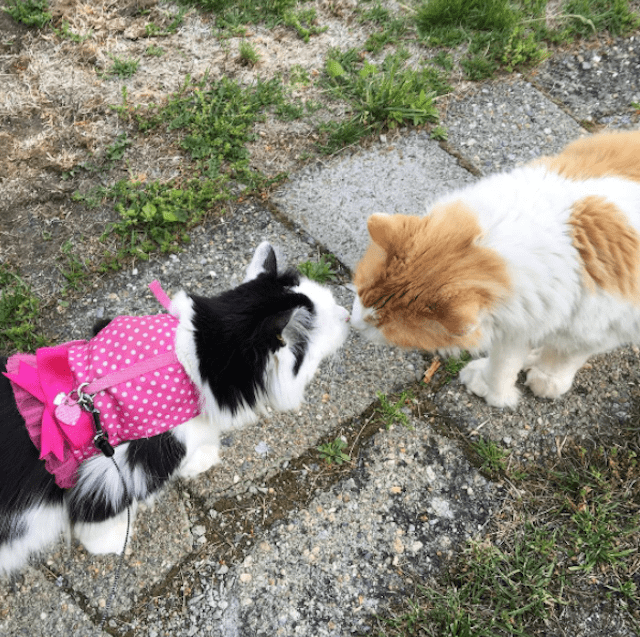 "They seem to have this understanding that they meet with a nose kiss then he follows whatever she ends up doing."
Luckily, there is one huge difference between the kitties' romance and the Shakespearian love story: there's no "tragedy" in this tale, as both felines are alive and well.  Scottie continues to court his meowing maiden, joining her (and her human) on walks around the neighborhood and bird-watching expeditions.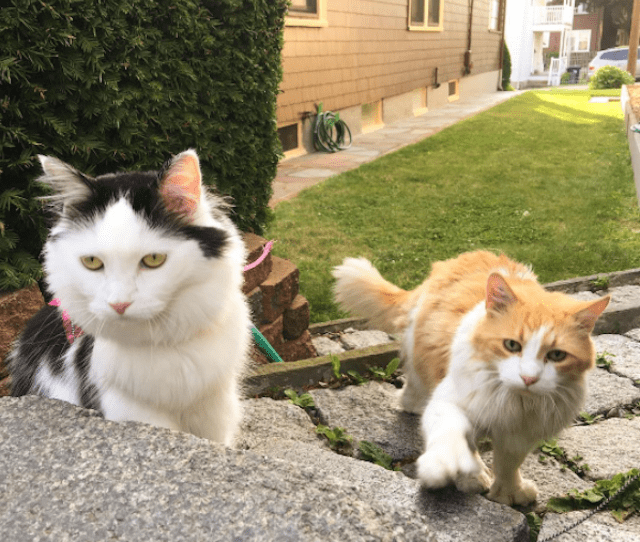 Scottie even comes calling for his fair feline at their front door.
"The cutest is when he comes to the door and pushes his head in the door as it opens for [Sophie] to come out. I'm amazed it doesn't bother her but she just seems to expect him there."
These two are so precious! Now that's a love story that will stand the test of time.
Follow Sophie and friends on Instagram @sophielovestuna.
Special thanks to Christiana for letting us share this adorable story!