Dated July 8, 2021, NomNomNow Inc. issued a recall to customers via email citing possible listeria contamination in one of their food products.
Customers have been asked to stop feeding their cats NomNom's Chicken Cuisine cat food as Tyson Foods Inc, one of NomNom's meat suppliers, announced the recall of millions of pounds of chicken due to possible listeria contamination. If your cat eats Chicken Cuisine by NomNomNow, be sure to check your packaging to see if your food is one of the six lots of Chicken Cuisine food involved in the recall.
Six Lots Recalled Over Listeria Worries
If NomNom's Chicken Cuisine is the food of choice in your home, grab your packaging and check the lot numbers to see if your food is one of the six lots involved in this recall. The possibly affected lot numbers are:
18700
18714
18728
18742
18756
18770
The lot number will have the initials "CC" before them, and the dates of production will be between March 8 and May 17 of 2021. If you're in possession of affected food, stop feeding it to your cat immediately and dispose of it in a safe manner.
NomNom asks that you take pictures showing the lot number and email them to the company. Call NomNomNow Inc. at 415-991-0669 with concerns or questions.
What is Listeria?
Listeria monocytogenes is a bacteria found not only in soil and water, but also in the meats of animals such as cattle and poultry. When this bacterium is consumed, a foodborne illness known as Listeriosis can occur.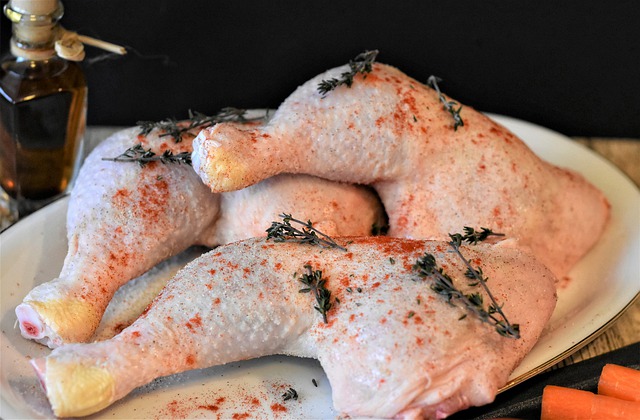 The FDA lists symptoms of listeria infection in cats as "mild gastrointestinal signs, such as diarrhea and vomiting." More severe symptoms can occur, so look out for:
fever
muscle pain
breathing problems
pregnancy loss
The FDA also warns, "After consuming contaminated pet food, dogs and cats often don't show any signs of listeriosis but can become carriers of the bacteria. This means that even if the pets appear healthy, they can still shed L. monocytogenes in their stool and then spread the bacteria to the home environment and to people and other pets in the household."
No Illnesses Reported
With all customers notified by a company letter sent via email, no illnesses have been reported. Committed to quality and safety, NomNom explained, "The recall is being initiated as a precautionary measure and in keeping with our commitment to food safety."
"This is our first recall in the six-year history of our company and the result of a recall by one of our suppliers of human-grade ingredients," according to NomNomNow Inc.
H/T: www.petful.com