After a harsh past, two senior pets from north Georgia are looking for a quiet place to live out the rest of their lives. They're like many other homeless animals waiting for families, but this pair isn't exactly average.
Edward, a Yorkshire Terrier, and Kim, a calico cat, are best friends. Partially blind Kim serves as a "seeing eye cat" for completely blind Edward, and after surviving years of neglect and Tropical Storm Irma, the pair refuses to be apart.
https://www.facebook.com/angelsrescue/photos/a.272202117911.143112.271191497911/10155289501907912/?type=3&theater
When the remnants of Hurricane Irma blew into Georgia as a powerful tropical storm, Edward and Kim ended up at a crowded rural animal shelter. The storm left the shelter without power, and an already stressful situation for two ailing animals turned into a life or death decision. To give the friends a better chance, Angels Among Us Pet Rescue took them in. It didn't take long for rescue staff members to recognize the special bond between the unlikely pair.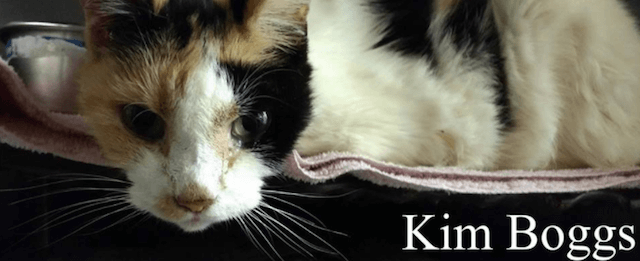 Edward and Kim were in different cages at first, but Edward panicked and refused to settle down. Rescuers realized he needed his friend, and they were happy to fulfill his request. There was a noticeable difference in Edward's behavior when he was with Kim again. The cat was allowed into the cage, and the two soon curled up together and fell asleep. While an eye infection has limited her own sight, Kim selflessly leads Edward through life. Edward has learned that if he follows closely behind his friend, she'll never lead him astray.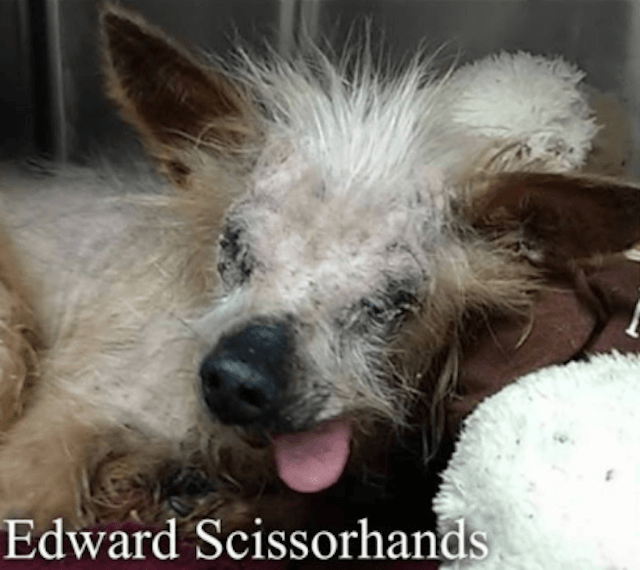 Now that they've been at the shelter for a few days, staff members know that if they have to separate the pair for any reason, Edward will bark and Kim won't hide her agitation. They're both estimated to be around 14 years old, and their advanced age mixed with a rough life means their health isn't good. Both animals need medical attention, and veterinarians don't expect them to live much longer.
Their health may be failing, but rescuers are determined to give them the lives they've deserved all along. They want Edward and Kim to live out the last of their time in a comfortable home with a loving family—not in a kennel at a shelter. They'll only be adopted together, and Angels Among Us is hoping for donations to give the sweet seniors the medical care they need. Visit their website to help.
Featured Image Source: Screenshot via CBS46