One thing all cat owners can agree on is that saying goodbye is one of the hardest things you'll ever have to do. No time is a good time and we all wish our feline friends could live alongside us forever. In fact, if there's anything bad about cats at all, it's that their lives are far too short. Saying goodbye is a difficult thing to do alone, but there are plenty of others out there who can hold your hand through the struggle.
One Reddit user recently shared a precious moment during her final journey with his cat, Andrew. Abernha3 said that Andrew was much stronger than his human parents and he held their hands as they took their very last car ride together. "Little Andrew was my junior." says Abernha3, "He was 15 and a half and loved everyone, but just got old and sick over the last year. He purred everyday of his life and when he lost that, I knew it was time. Always sad to lose a friend. Sorry for everybody else's losses as well."
A picture truly says 1,000 words and the photo of Andrew so bravely holding his humans' hands is one of the most beautiful things we've ever seen.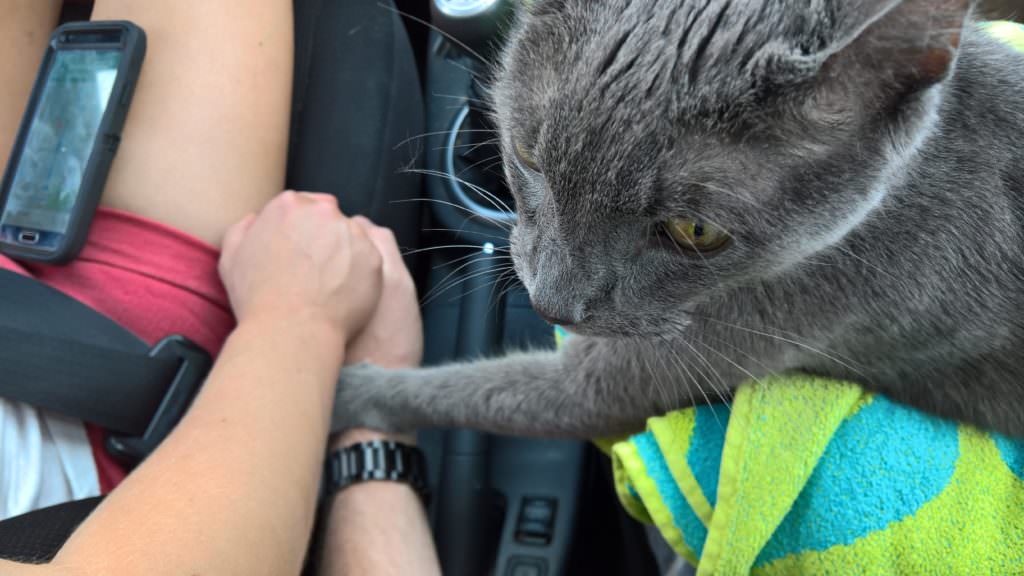 Many other Reddit users have reached out their condolences and we'd like to do the same. Saying goodbye to your best friend is never easy. It's important to remember all of the good times shared, especially these last special moments. Andrew knew his family was hurting, but he reached out to comfort and thank them for the wonderful life they've given him.