I live near Portland, Oregon and as most of the country knows, Portland embraces, nay loves, weird. That's why Dwayne Molock (Moshow), a man who loves cats so much he writes raps music about them, moved here.
In an interview with Portland's local KGW station, he said he moved to Portland because he knew his music would be respected and his "weirdness" appreciated. Below is just one of his many music rap videos, about cats:
Mosho has three leading ladies in his life – Sphynxes Megaman and Sushi (sisters), and Tali (their mom). The trio are featured in every one of his YouTube Music Videos and his Instagram account, which has 25,000 followers.
He says he loves the Sphynx breed because he's bald like them, and they are considered weird too.
Every Monday is #YesMenLoveCatsMonday where he features men who love cats on his Instagram account.
It seems he must be doing something right: he has an upcoming clothing deal and he won the right to be Mr. November in Purina's 2016 cat Calendar.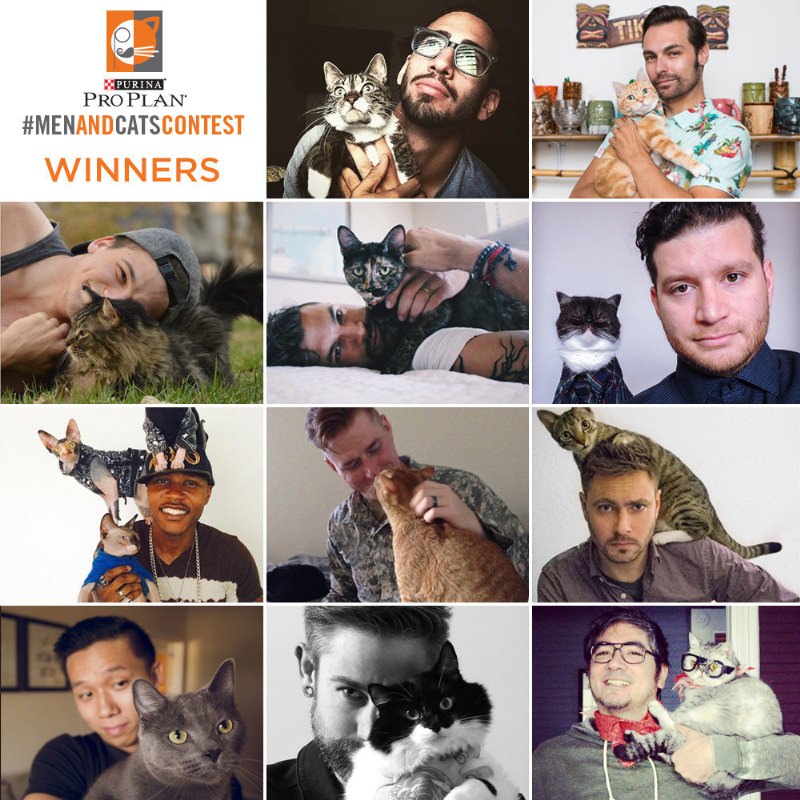 The calendar is a fundraising initiative to Purina Pro Plan Rally To Rescue, a network of hundreds of small rescue groups nationwide, allowing them to raise money for their organizations as they work to give all cats the love, care and forever homes they deserve. (You can learn more here).
 Oh, and Moshow loves cat ladies!
"All cat ladies in the world are beautiful," he told KGW. He is definitely in the right city – Portland, Oregon is said to have more "cat ladies" per capita than any other city in the United States.
What do you think of the  "Cat Rapper"? Tell us in the Comments!