In the midst of the havoc that Hurricane Harvey wreaked on Texas, heartwarming rescue stories have surfaced and continue to emerge.
One such story is of a young tortie who decided she'd seek refuge a couple days before the storm hit. She must've sensed that something big was about to happen, and luckily, found a place where she was welcome!
The person who brought her into safety was Brett, an animal lover that couldn't wait to share a photo of his new buddy on Reddit.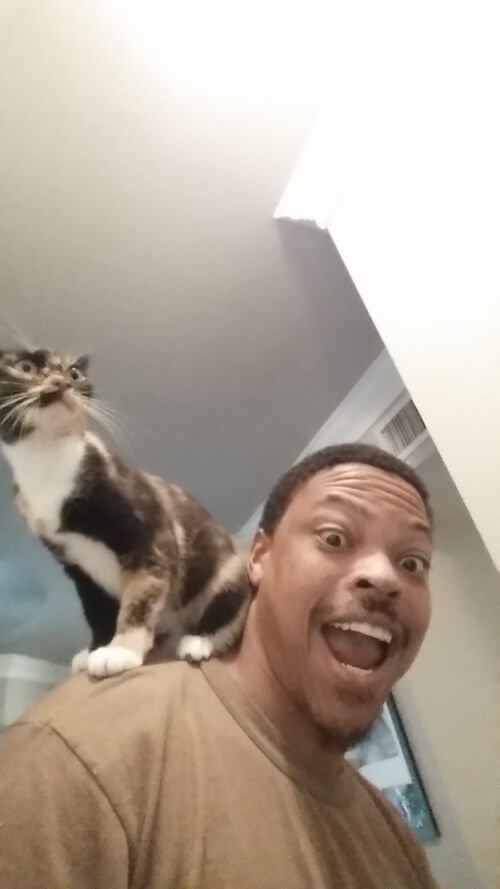 "This little gal literally walked into my apartment 2 days before the hurricane hit. Meet Harvey!" he posted.
While Brett was more than willing to take in another furry roommate – he also has a dog, named Rowan – he did want to make sure that nobody was missing the kitty.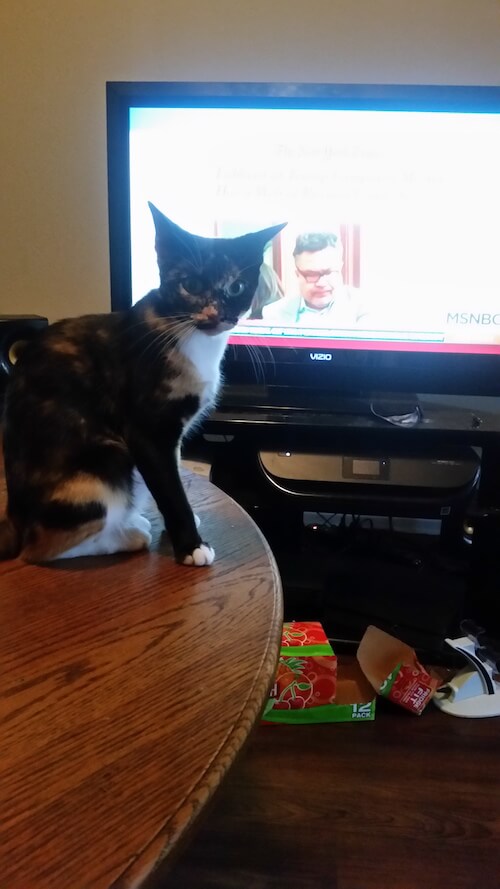 "I posted signs all over my apartment complex and haven't gotten any word so yea, I guess I have a cat now!" he wrote, adding that he'd take her to the vet to check for a microchip once the clinics re-opened.
In the meantime, Harvey made herself at home and enjoyed the creature comforts of life with a loving human while they all hunkered down indoors. She's even warming up to Rowan!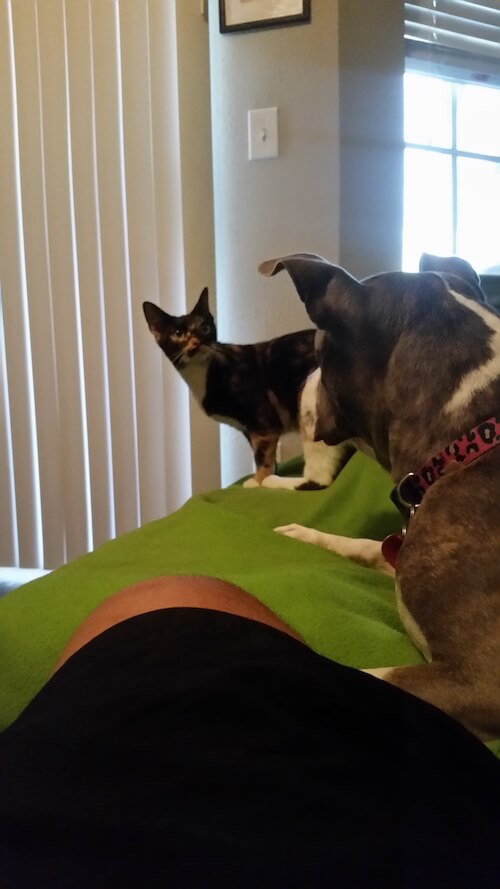 A few days ago, Brett was able to give us an update.
"It's been a pretty harrowing week but we have come out the other side relatively unscathed," he told iHeartCats.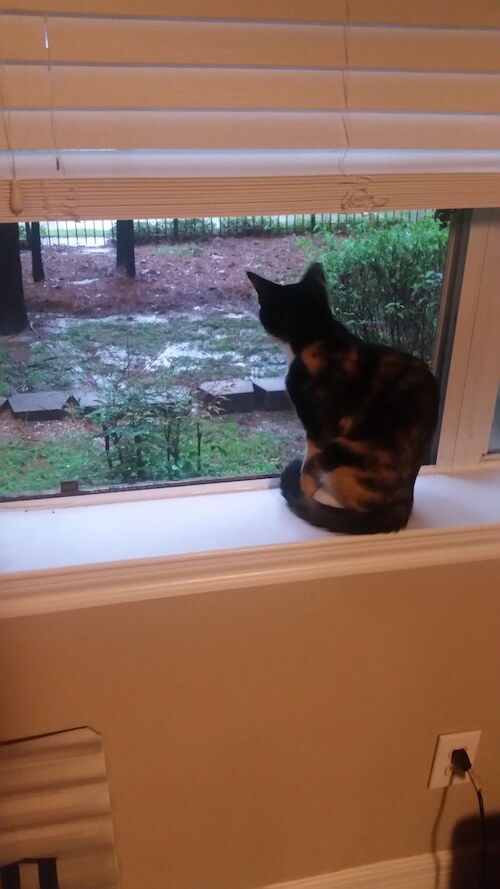 Brett told us, "As an adult I have personally never had a cat, but like my mom I can't say no to an animal in need."
"I grew up in the sticks and we always had a menagerie of dogs, cats, rabbits, birds and whatever else we could foster. My mom actually once stopped her car on the freeway to grab a scared stray dog. Baby girl lived happily with us for the next 6 years."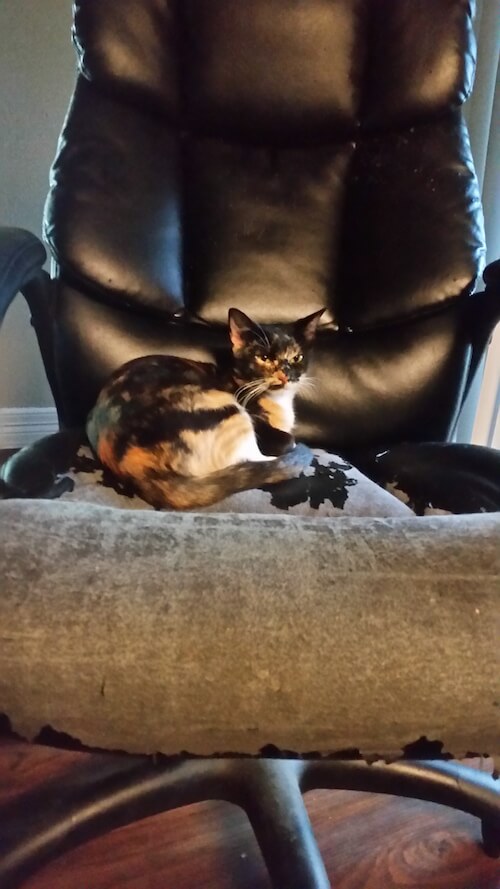 We're so glad that Brett and his companions are doing well. We know that no matter what happens, he'll make sure that Harvey is in a loving forever home!
Special thanks to Brett for his caring compassion, and for letting us share this heartwarming story!