In 2005, Tim Dombrowski was struggling following a very unlucky turn of events. He had broken his neck, and was about to declare bankruptcy…when a TV ad changed everything.
The ad was for a CD set that promised to teach buyers how to make money by buying and selling antiques on eBay. With virtually nothing left to lose, he ordered the CD's and a bought a computer to begin his endeavor.
After scouting out antiques near his home in Willsboro, New York, Dombrowski began setting up the goods in order to take pictures and post them online. As he began to snap the pictures, his curious tuxedo cat, named Mercedes, wandered into the frame.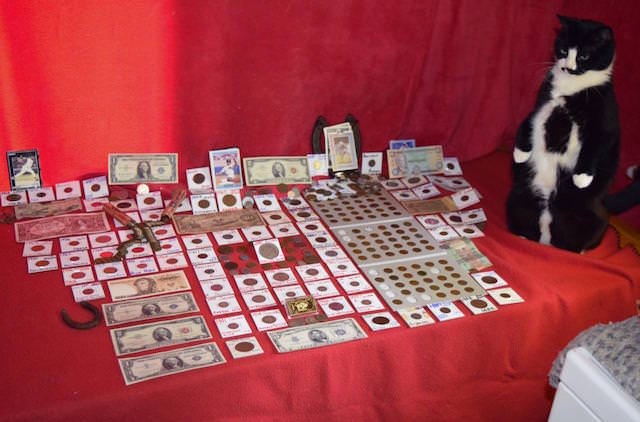 "As I took my pictures, Mercedes started wanting more attention and sitting next to my items, so I just started using her to pose," Dombrowski said in a story by Forbes.
It turned out that Mercedes really loved to model and enjoyed being in the spotlight.
"…She started to stand up, really hamming it up good, and I started getting plenty of messages, about three per day," Dombrowski explained in the story.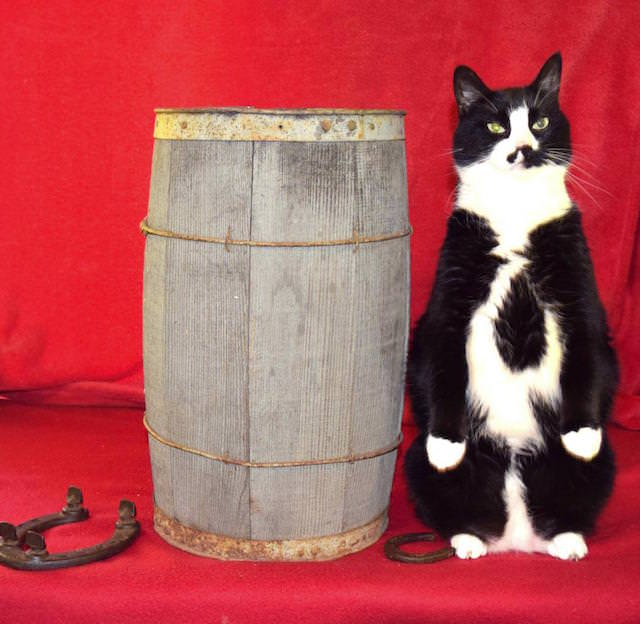 It wasn't long before he realized that the items pictured with the pretty kitty generated more interest. And it makes sense: if you're looking for a particular item–say, a vintage trunk–the one pictured with a fluffy feline will certainly grab your attention!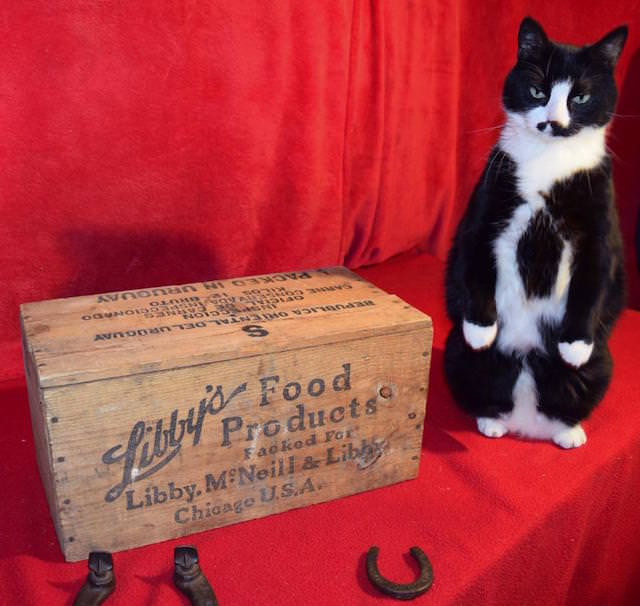 Now, Mercedes and Dombrowski are collaborators. "I just say 'come on Mercedes, let's go take some pictures,' and she comes running down the hallway to my eBay room," he told Forbes. "I do have to bribe her with treats sometimes when's she's moody and doesn't want to stand up for the shot."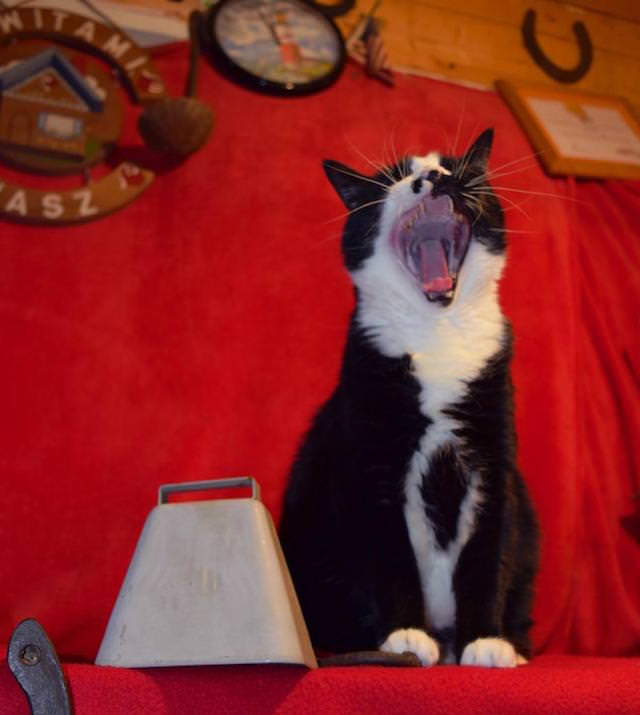 The proud cat-dad explained to Forbes that Mercedes was a rescue, and the only survivor of her litter. Perhaps this clever "salescat" wants to return the favor to the family who saved her. That, and she clearly enjoys what has turned out to be a very successful career.
"She started posing for my items when she was just a little tyke," Dombrowski said in the story. "I could hold her in the palm of my hand and she made all my items look huge. But now that she is so big she makes them look small."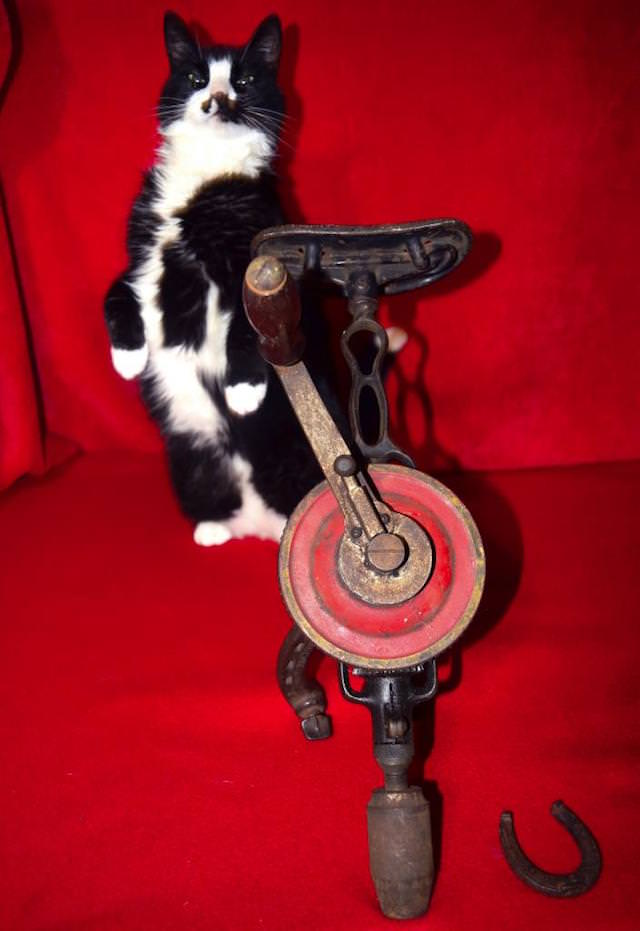 One customer, who was a doctor, even offered to buy Mercedes for $3,000! But there was no way her family could give her up, for any amount of money.
"She's priceless. We could never get rid of her, not for a million dollars," Dombrowski said to Forbes.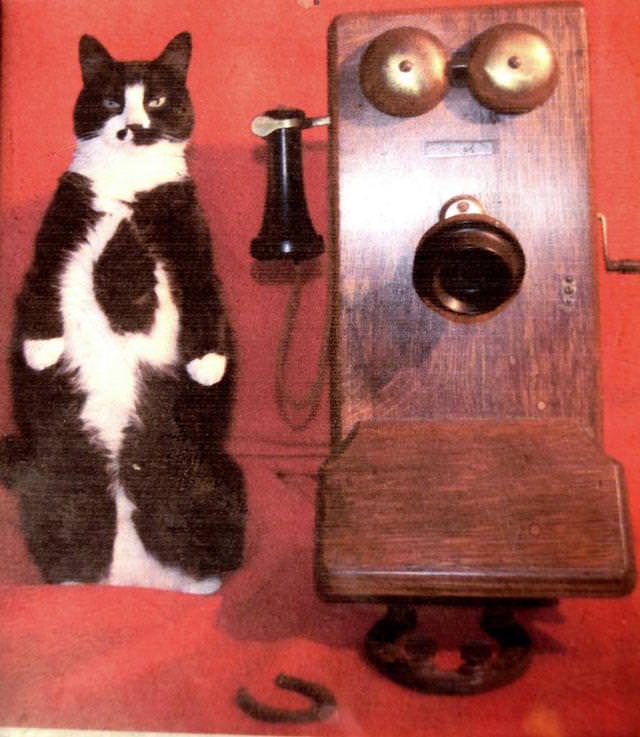 As far as future business endeavors go, this savvy pair is planning to print calendars, starring Mercedes. They'll be sold–you guessed it–on eBay.
(h/t: Forbes)