When Leonard the cat was left all alone outside after his previous pawrents moved away, he didn't waste any time acclimating to life in the wild. He was sure he wanted to stay a spoiled indoor house cat. 
So instead of dashing off into the woods, he decided to linger outside the house next door, desperately desiring to get inside.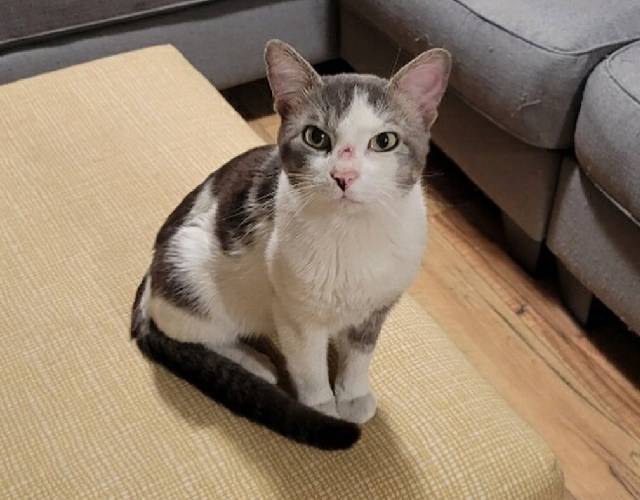 When some cats experience the freedom of the great outdoors, they abandon their "lavish life" as indoor pets and embrace the call of the wild. But Leonard is not one of those cats. He loves humans and desires nothing less than to be doted on by them for all of his days. 
So when he found himself abandoned and all alone in his New Jersey neighborhood, he went in search of some new accommodations. He ran next door, but they weren't interested in accepting new housemates.
"A resident contacted us about him saying he had been left outside when their neighbor moved. He kept trying to get in her house," shared Sara Sharp, founder of Community Cat Club.
It just so happened that Sara and her team were in his neighborhood when they received the call about lonely Leonard. So they swung-by to see if they could convince him to come with them. When they arrived, they were greeted by an extremely friendly boy who was so excited to be getting pets that he kept rolling around on his back. Of course, he didn't hesitate to go with them; Leonard was thrilled to be making some new friends.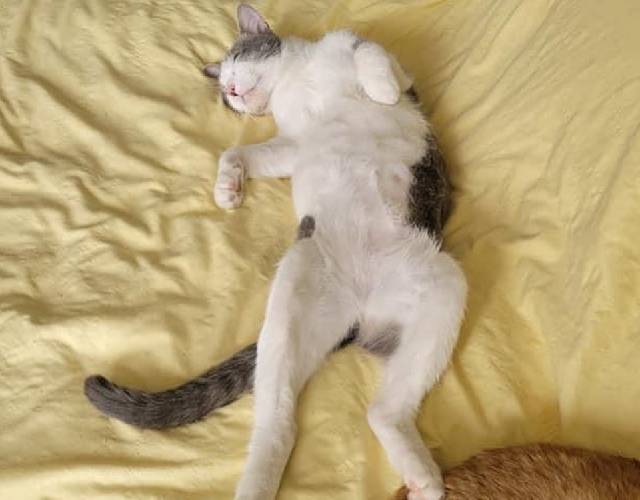 Lucky for Leonard, he was no worse for wear after his time as an outdoor cat. His coat was filthy and he had a small scab on his nose, but he was otherwise safe and healthy. Thanks to the Community Cat Club's support, he was able to be fully vetted and neutered.
After the vet check, it was time to find him a foster home. It was Sarama Animal Rescue that extended their resources and found this sweet boy a temporary residence. From the moment he arrived, Leonard followed his foster parents all around the house. He became their adorable little shadow who loved to curl up in comfy places. 
Then, three months after he moved in, the fateful day arrived. A family fell in love with this sweet fellow and wanted nothing more than to give him all the pets his heart desired. Leonard is now happy and thriving in his forever home!
You can follow along with the Community Cat Club on Facebook, as they help save stray cats.
Featured Image: Facebook