If you are a cat lover, there's a large chance that you have stumbled upon Lil Bub's adorable face at some point during your Instagram scrolling. Though Bub had an unforgettable appearance that could steal your heart, she was much more than her signature look. Lil Bub is leaving behind an incredible legacy.
Since Bub was rescued in 2011, she has made a huge impact on the world of animal welfare and special needs pets. Battling her own medical complications with growth abnormalities and a chronic bone condition, she helped to raise awareness for animals that are a bit different from the rest.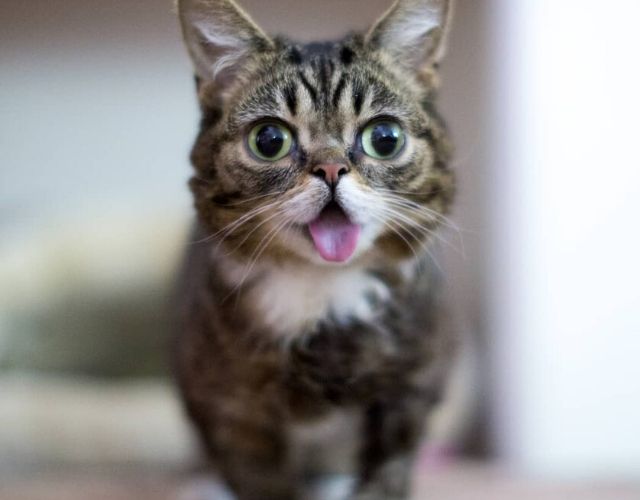 With her impressive will to push through and her ability to inspire the world with her positivity, she quickly became the social media star that we all needed in our lives. Over the period of her 8 years on this earth she has helped to raise over $700,000 for special needs pets.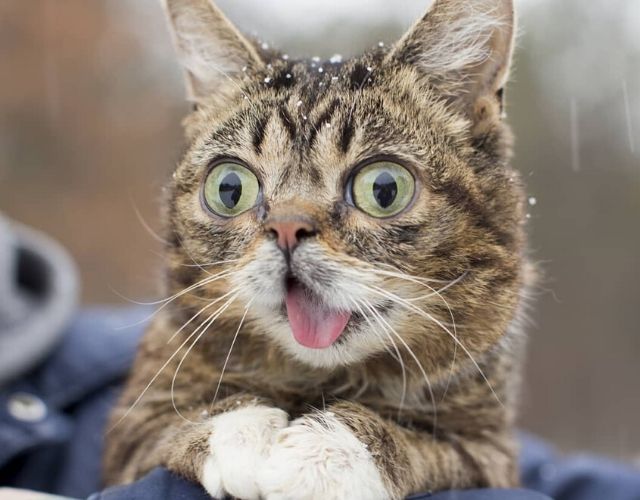 Aside from how much we all loved Bubs, was how significant of an impact she had on her family. Below is a beautiful message that her favorite human, her dad, wrote in the wake of her passing:
"On the morning of Sunday, December 1st 2019 we lost the purest, kindest and most magical living force on our planet. BUB was cheerful and full of love laying in our bed with us Saturday night, but unexpectedly passed away peacefully in her sleep.. I have always been fully transparent about BUB's health, and it was no secret that she was battling a persistent and aggressive bone infection. Even knowing this, we weren't expecting her to pass so soon or so abruptly without warning. I truly believe that she willingly made the decision to leave her failing body so that our family would not have to make that difficult decision ourselves.

It is impossible to put into words the profound effect that BUB has had on my life, on the lives of thousands of homeless pets, and on the lives of those of you that have cared for her as if she were your own family. She taught me everything that I know about unconditional love, she brought my wife Stacy and I together, she's the reason we have our beautiful children Rosco and Lula, and she has been a constant source of warmth and love in our lives for the past 8 years. To say that our family is devastated would be an understatement.

But most importantly, BUB has made a huge difference in the world of animal welfare, and in the lives of millions of people worldwide. She has literally saved thousands of lives (both pets and humans), she started the first national fund for special needs pets, she was the subject of groundbreaking genetic and biological research, she's helped raise over $700,000 for animals in need, and has spread a message of determination, positivity, and perseverance to people all over the world. And even though my heart is absolutely crushed by her graceful departure from planet Earth, I know that her sprit, magic, and overwhelming energy are still with us, reminding us every day to be better.

Dearest BUB, I will never forget your generosity, your limitless supply of love, or your uncanny ability to bring so much magic and joy to the world. I am forever honored and humbled that you chose me as your caretaker. Please visit all of us in our dreams o."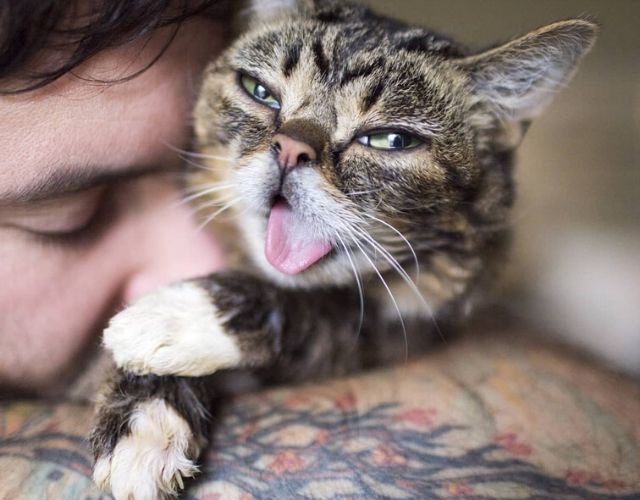 Thank you Lil Bub for everything you have done for special needs animals around the world. We will never forget you.
H/T: ladbible.com
Image Source: Iamlilbub/Instagram