Pretzel–that's the name they gave the kitten who was dumped at the shelter just hours after birth. The kitten has twisted arms and legs, thus the name–Pretzel.
Pretzel and her two siblings still had umbilical cords and covered with amniotic fluid when they were dumped at the Kitten Rescue of Los Angeles, CA. It wasn't just Pretzel who had deformities. Her siblings also had genetic abnormalities. And sadly one of the kittens died after the first night.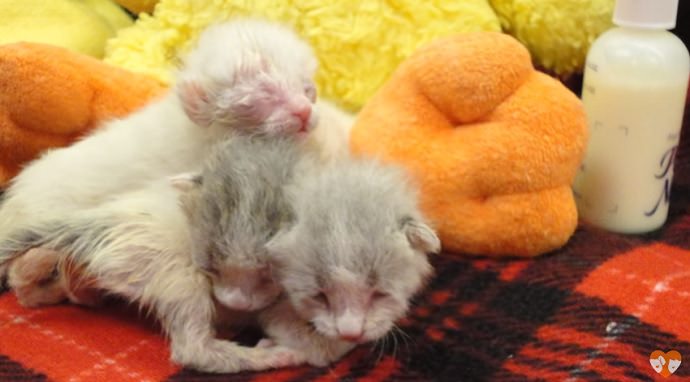 Pretzel's sibling, Curly Sue, also died months after because of a massive heart attack. Which leaves Pretzel as the only survivor.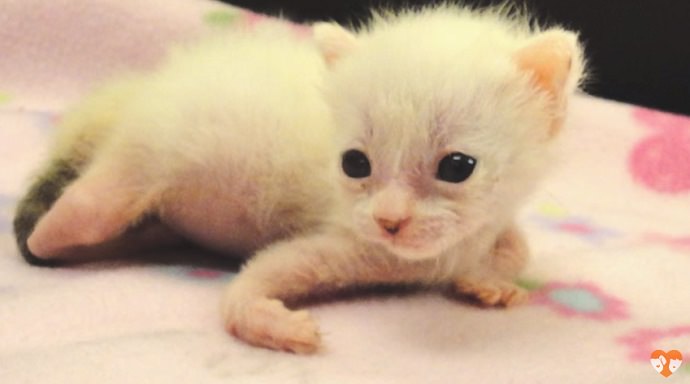 But Pretzel is a fighter; she was determined to live. Watch the video below and see how Pretzel fought for her life and just refused to give up!
Pretzel is beautiful inside and out. She's a gorgeous kitty with a wonderful personality. And we are so happy that she found a family who loves her so much! Pretzel was determined to live, and now she lives happily with her loving mom.
Share Pretzel's story to your fellow cat lovers!