Kenny the cat wants to say thank you.
Because you shop with a purpose, cats like Kenny receive the care they need from dedicated rescue workers. And for that, Kenny and all the cats in rescue care with full bellies thank you.
Thanks to a partnership between iHeartCats.com and GreaterGood.org, every purchase made helps rescue facilities and shelters continue to save cats and kittens. The Rescue Bank, a pet food distribution initiative in the GreaterGood family, has been keeping hungry bellies full in shelters across America since 2011. To date, Rescue Bank has fed shelter animals over 80 million meals.
And because Rescue Bank provides The Life of Fostering Furbabies Animal Rescue with food donations, the foster-based rescue can use the money saved on food for medical care.

Image Credit: The Life of Fostering Furbabies Animal Rescue
Kenny benefited from food donations and the medical care funds available thanks to Rescue Bank's efforts. His foster mom told iHeartCats, "Kenny is living the life of a normal happy house cat. Soon he will be adopted, and in his forever home."
A Handsome Lad in Tuxedo Fur Given a Chance
Kenny came to The Life of Fostering Furbabies Animal Rescue underweight and ill. Staff shared, "He was found in the street, shaking and meowing."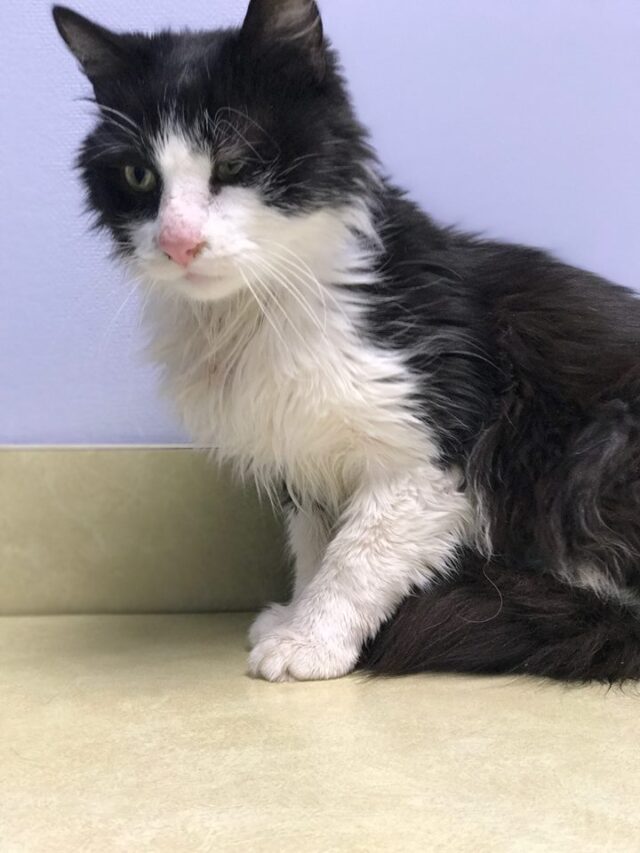 Image Credit: The Life of Fostering Furbabies Animal Rescue
When Kenny came into his foster mom's care, she took the sick cat to the vet. "At the new vet's office, they suggested we start with another combo test. They admitted Kenny to the hospital and told me they would be in touch."
Just an hour later, a phone call came, reporting, "Kenny's combo test came back positive for Feline leukemia."
But Kenny's foster mom didn't feel this was right. "I told them there had to be an error; I did not believe he had FeLV."
And when a mom knows, she knows.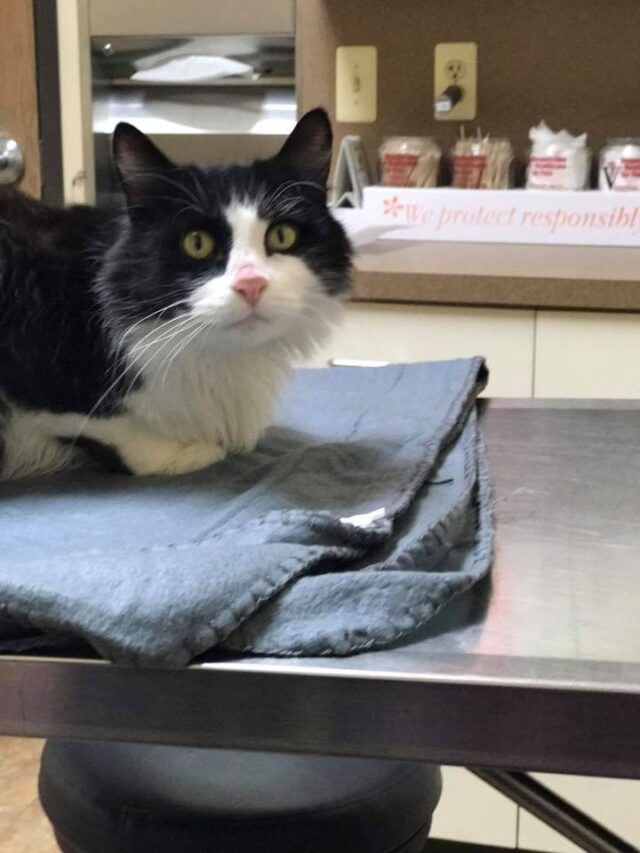 Image Credit: The Life of Fostering Furbabies Animal Rescue
She requested different testing and was told an IFA or PCR test could be performed. "The PCR is the test that looks for feline leukemia in the blood. We decided on this test."
The downside of the PCR test is the two-week wait time for results.
"It was the longest two weeks of our lives. We knew this test would give us an answer either way."
When the news finally came, it was good!
"We finally received the news that Kenny's PCR results were negative. He does not have Feline Leukemia."
Though Kenny's road to a forever home has been a long one, the end is not far off. After his vaccinations, Kenny will be available for adoption.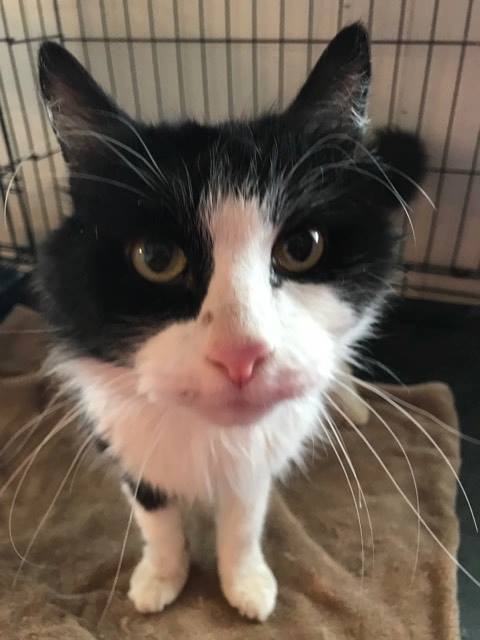 Image Credit: The Life of Fostering Furbabies Animal Rescue
"GreaterGood.org's Rescue Bank has been wonderful, with the donations of food, it helps us focus on saving more animals because it's one less expense we have."
By simply purchasing the adorable merchandise found on iHeartCats.com, you're helping to save cat lives like Kenny's. Like us, you know every kitty matters.
Feature Image: The Life of Fostering Furbabies Animal Rescue