Travis DesLaurie, aka @travbeachboy, loves fitness and felines. According to Buzzfeed, he's a Canadian model and actor who's got a soft spot for Jacob, his ginger cat.
But DesLaurie is not your typical chiseled, blue-eyed, kitty-loving guy. He stays in peak physique by working out–with his cat!
Don't believe us? Check out this Instagram video that proves it:
"Me & @jacobscrate are taking our training seriously meow, it's nice he doubles up as my training partner, medicine ball, and weight set!" he posted.
Meow, let's break this down:
He starts with some kitty curls…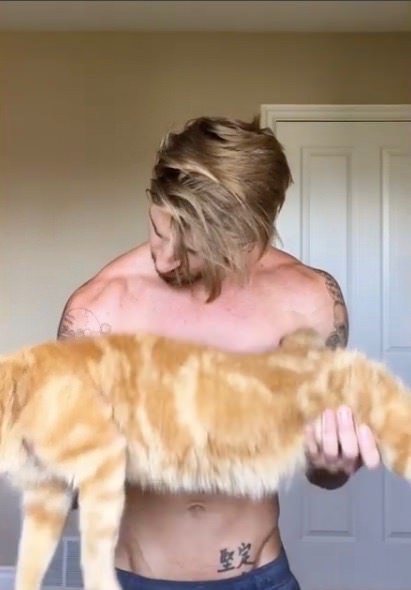 Then moves on to tabby twists…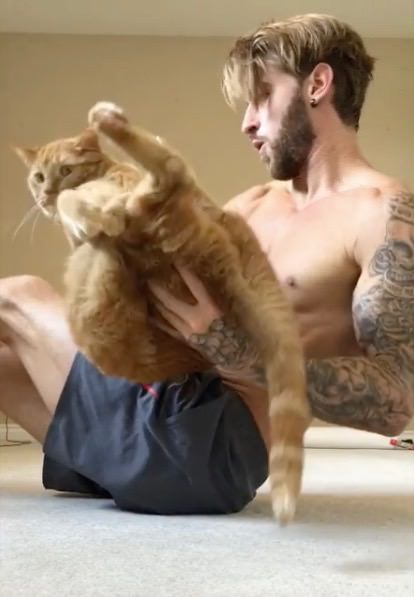 Followed by purr-tastic presses…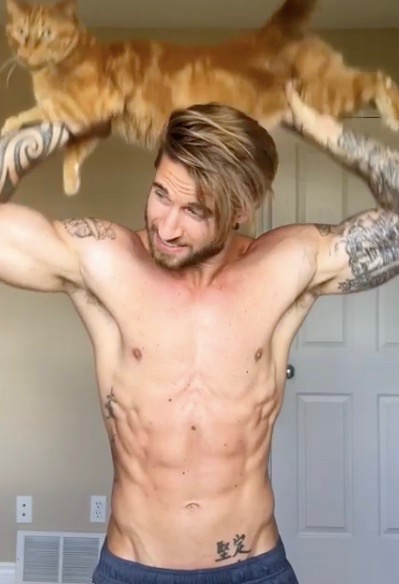 And even throws in a cat-eye smolder.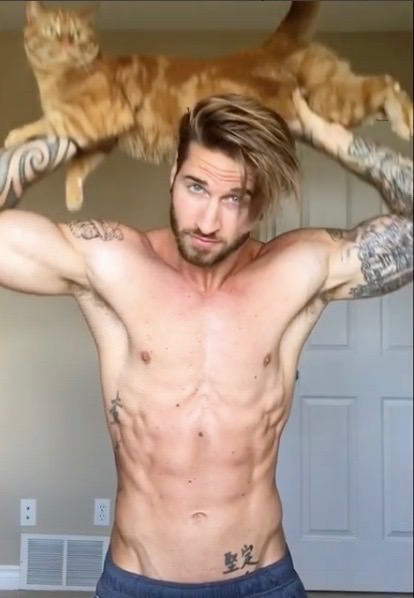 Finally, he ends with a cat-tail cool down.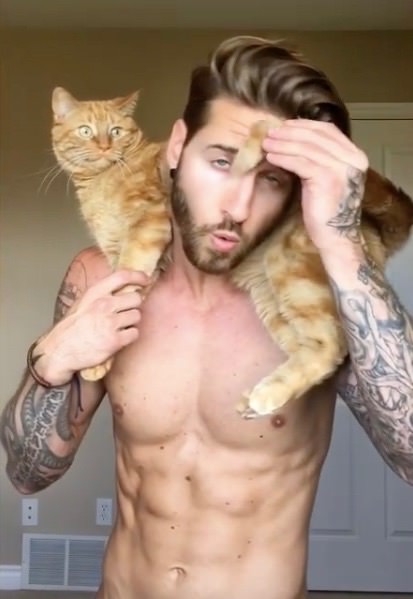 Voilà! That's how this blue-eyed cat-dad stays in tip-top shape.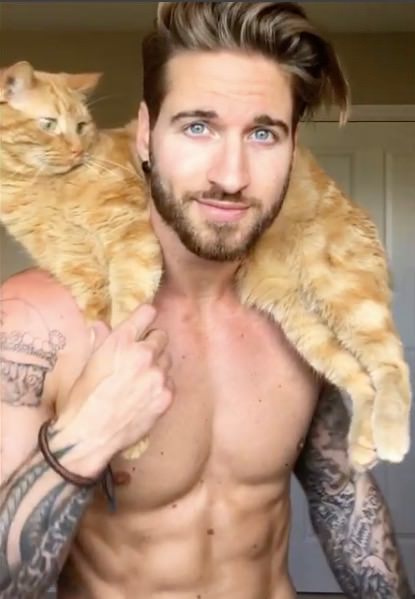 There's just one more thing to say… "MEEEE-OOOWWWW!!!!"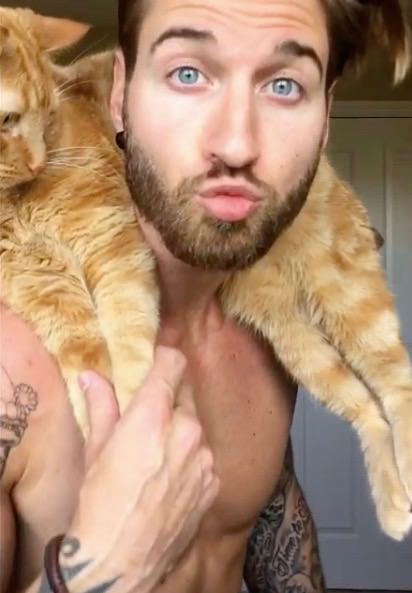 You know what they say: real men love cats! Follow Travis DesLaurie on Instagram @travbeachboy.
(h/t: Buzzfeed)