We all know cats love to play with boxes. But have you ever tried filling your cat's box with balls–making it into a ball pit?
Well this cat named Boomer got a surprise from his humans when they filled his box with balls–giving him his very own ball pit! Do you think he's gonna like it?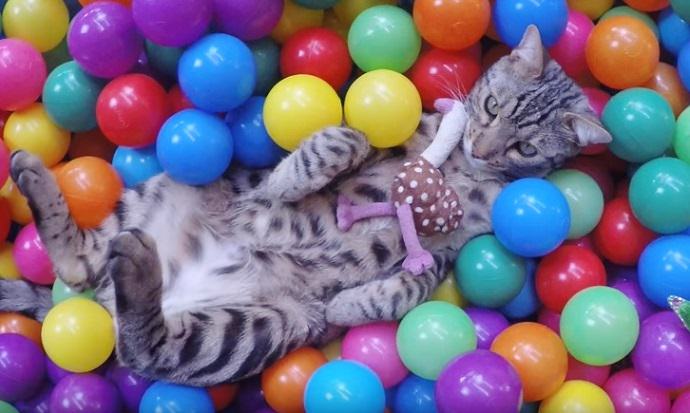 Well of course he does! Especially when his humans transferred all the balls from the box to a small kiddie pool! Check out the video below and see Boomer having fun playing in his ball pit!
Boomer sure is having a blast! I just love the part when he jumps and dives into the ball pit! Let's see that again:
That sure looks fun!
Do you think your cat is gonna love having a ball pit? Share your thoughts in the comments section below!