While some of us are lucky to have awesome bosses, it's an unfortunate fact of life that others aren't the biggest fans of their superiors. They may be unpredictable, dismissive, or lack empathy.
Our cats can be a little moody, too, but they make up for it with unconditional love, purrs, and snuggles. But as much as we love them, we probably wouldn't want them to be the boss. Can you imagine what it'd be like if your cat was your company's CEO?
That's how UK artist Tom Fonder and collaborator Rachael Robins came up with the "Business Cat" comic series. We've shared some of their work before, but Fonder has a whole new slew of illustrations that will make you laugh out loud!
Though exaggerated, the parallels between your boss and Business Cat may be shockingly accurate…
(All photos are shared with permission and may be found at businesscat.happyjar.com.)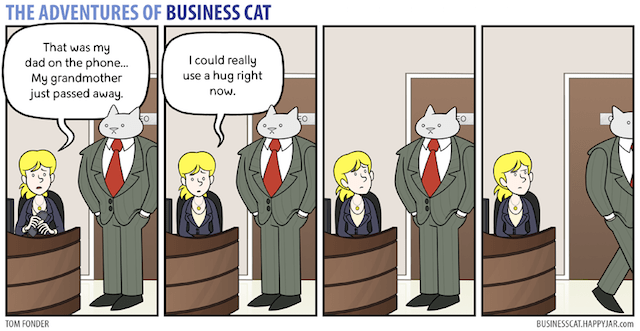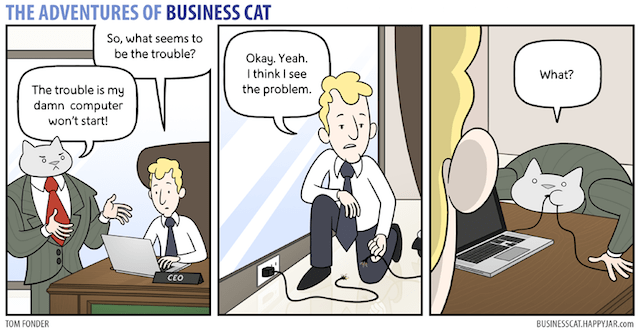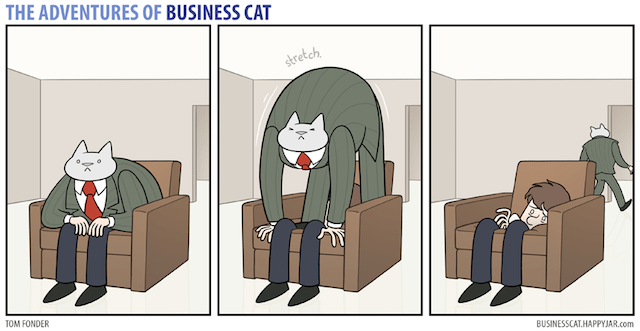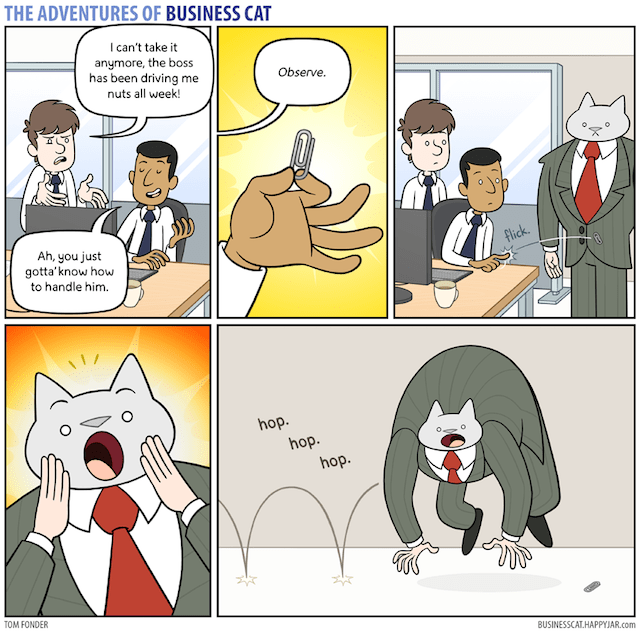 Aren't these hilarious? Check out Business Cat on his website and Facebook page. You can buy Business Cat merchandise, as well as the author's latest book, Business Cat: Money, Power, Treats, by clicking here.
Thanks to Tom Fonder for letting us share some of his awesome artwork!