Bruce the kitten – now Bruce the cat – has a very interesting coat. Perhaps the kitty is part chameleon, because as he grew, his fur started changing color!
The kitty lives with Kathryn, his mom, in New Zealand. When speaking with iHeartCats, she recalled the day they discovered him.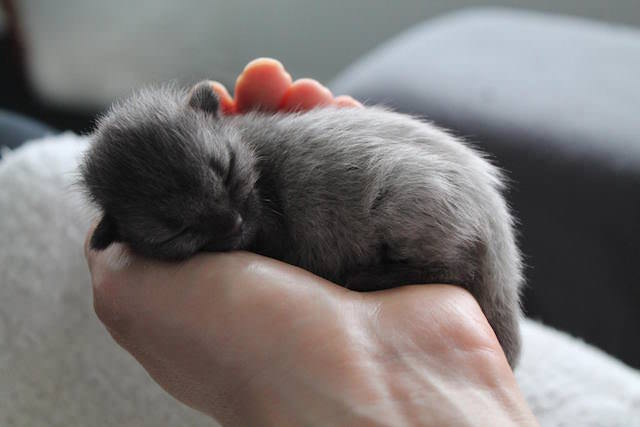 Bruce was found alone on a footpath one rainy afternoon. He was just one day old (at that stage his eyes were closed and his umbilical cord was still attached.) After checking that he didn't belong to any of the neighbours, Bruce was taken to his new home where his new parents fed him around the clock to keep him alive.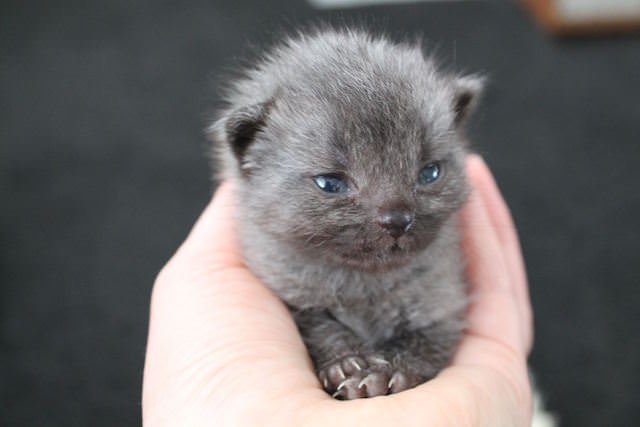 Kathryn explains that, for the first few months, the kitty was in and out of the emergency vet. But luckily, little Bruce pulled through
With his gray coat and blue eyes (a trait that all newborn kittens have), they thought he might be Siamese.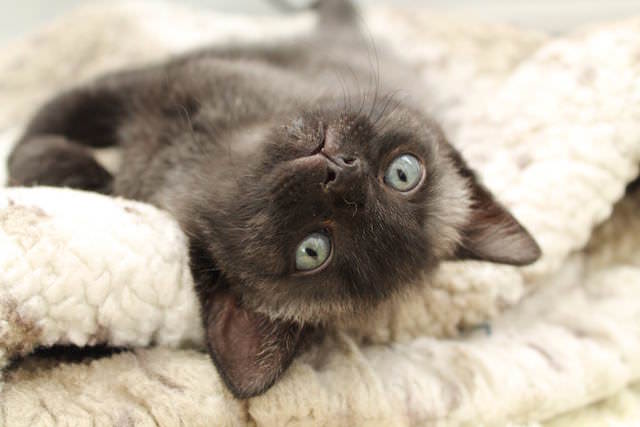 But as he grew older, something strange started to happen: dark spots began forming on his paws and face. After three months, his coat had completely changed!
Watch a video on Bruce below:
As it turns out, Bruce had "fever coat," which happens when the mama cat is sick or stressed while she's pregnant, resulting in babies having lighter fur when they're first born.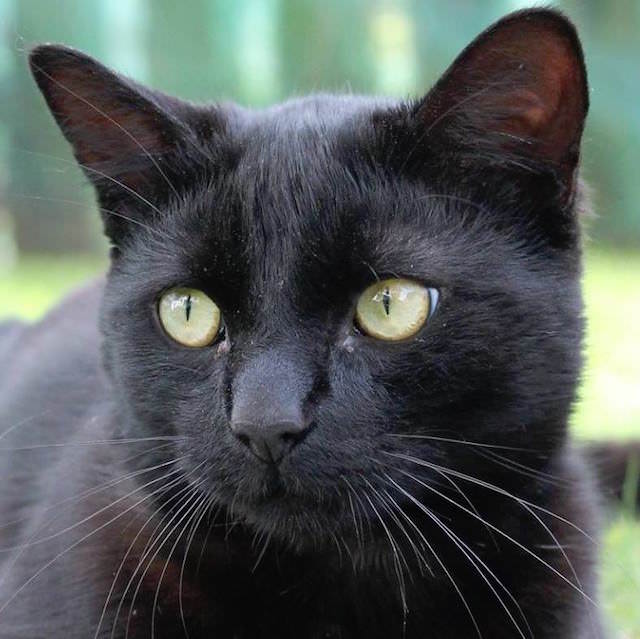 The now-black cat with gorgeous green eyes is a little smaller that most kitties his age, but he's otherwise healthy and unquestionably happy. He loves life with his forever family, which includes a feline sister named Jager, who's also black.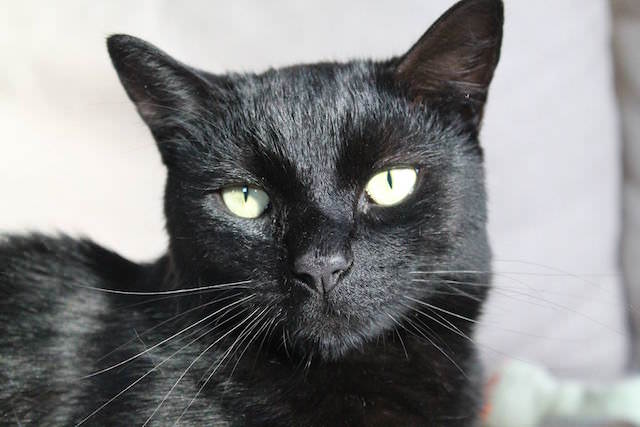 "Bruce is a frisky fellow who loves a good tussle," his mom told iHeartCats.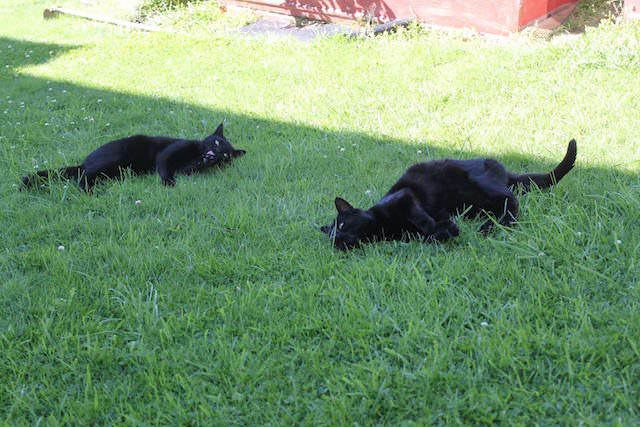 "Bruce loves having his head patted. When you pat his head his ears fold down for more pats and his mouth opens into a smile."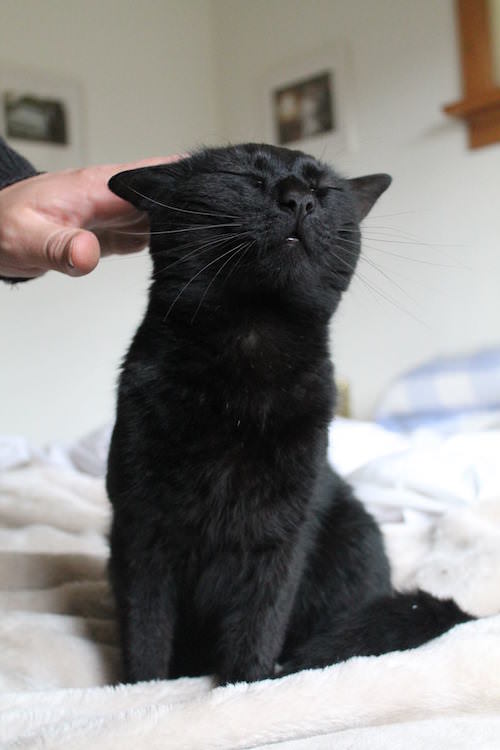 "He loves the duvet on the bed and it always makes him purr."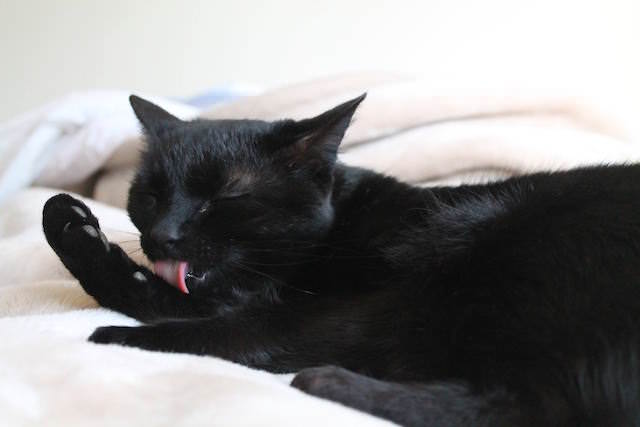 This jet black cat has his very own Facebook page where lots of other cat-parents have shared photos of their own color-changing kitties!

Bruce's looks have certainly changed, but he's always been a handsome boy!