It was just a regular day on Lake Pleasant in Peoria, Arizona when Denise Vlahos saw something she will never forget. She was on her boyfriend's pontoon boat when someone on a Wave Runner came rushing towards her. The woman alerted Vlahos that there was a cat swimming in the water and things weren't looking very good for the poor feline. Thankfully the woman on the Wave Runner scooped up the kitty and took her to Vlahos.
Vlahos told PEOPLE that it was "by far the craziest and saddest thing" she's ever seen. She added, "She was curled up in a ball in the foot part of the Wave Runner soaking wet, dripping and shivering. The water was quite cold for us, let alone a tiny animal."
The rescuer on the Wave Runner was unable to take the kitty home because her husband is very allergic to cats, so Vlahos wrapped her in a towel and made her feel as comfortable as possible.
The poor kitty has no microchip but is house trained and it's thought that she fell off of a houseboat and belongs to someone. Vlahos is now searching for her owners and is trying to make her feel at home. Unfortunately, the lost kitty is still very scared. "She is just so traumatized still," she told PEOPLE. "I am not sure of her personality other than she has not hissed, scratched, growled, or has done anything to show aggression. Only fear or cowering when I get near her."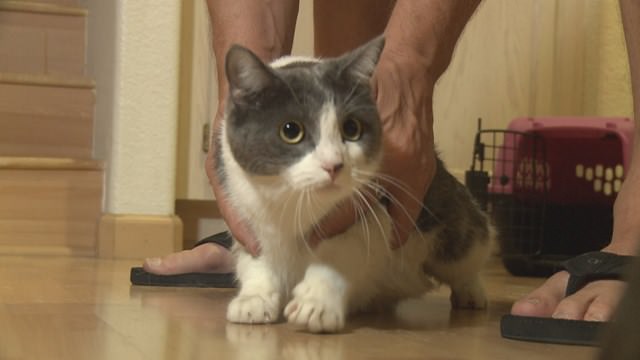 Right now the goal is to keep this kitty safe and comfortable while her owners are located. If you think you know who they might be, please contact Denise Vlahos at her email address, DeniseVlahos@gmail.com, as provided by PEOPLE. We'd like to help this cat find her way home for good.
We'd also like to thank those at Lake Pleasant that day for taking such good care of this little kitty! Things could certainly have been worse for her and Vlahos has done an excellent job keeping her safe and sound.