Part of each sale through the iHeartCats store is donated to Greater Good Charities, which helps support various charitable programs. Thanks to customers like you, happy endings, like the one below, are made possible.
When we adopt a cat, whether we take in an energetic kitten or sleepy senior, the plan is to love them and care for them for the rest of their life. However, things don't always go to plan, and when plans fall through, our cats can suffer physically, mentally, and emotionally.
Waffles was turned over to Pawsibilities Are Endless when his family could no longer care for him. After living life in a home with people he knew, his world was turned upside down. Pawsibilities Are Endless wanted to find Waffles a place outside of a shelter kennel where he could live his life surrounded by people who love him. They found the perfect place for Waffles at a senior care home in the area.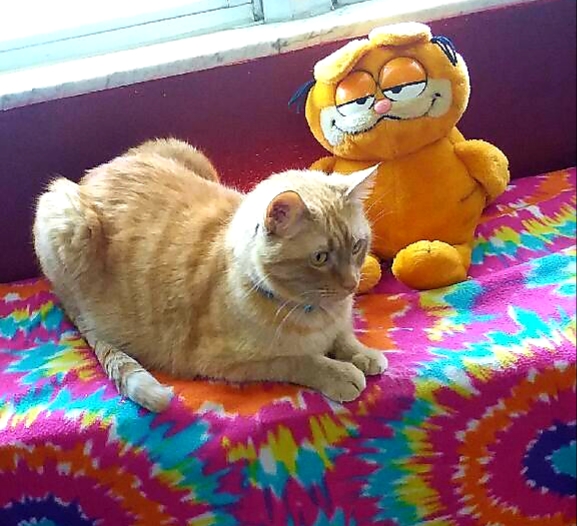 Waffles spends his days as a companion to the elderly residents of the care home, who treasure his presence and give him plenty of affection.
Pawsibilites Are Endless is able to take in pets like Waffles, who, through no fault of their own suddenly find their lives shaken up, thanks in part to Greater Good Charities. The GOODS Program provides essential food, treats, and supplies to rescues so they can use their funds for other things, like medical care for their shelter pets.
You can help! When you purchase items through the iHeartCats store, you're supporting Greater Good Charties' GOODS Program and helping rescues save more pets like Waffles!
Shop & Give Back!
The following products provide quality food for shelters and rescues, helping them reserve more of their precious funds for medical expenses, supplies, and spreading the word about their adoptable pups and kitties.