Many cat parents would likely be concerned if their cat was gone for hours on end, but for George the cat, this is just his normal routine. He is a seven-year-old tabby cat that loves going on adventures around Scotland. He has been spotted hopping on trains, buses, and even cars!
His parents, Elizabeth and Dennis Royal don't have a problem with George's trips though. They say that he's always been an adventurous cat.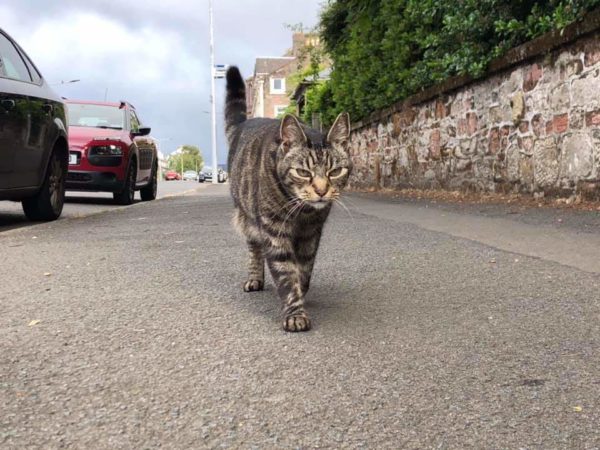 George's Adventures
George is a rescue cat that his parents adopted 5 years ago. They love him very much, but they still allow him to explore by himself as much as he wants. Everyone in the area knows him by now.
"He loves an adventure and I have no idea what has made him turn out like that," said Elizabeth Royal.
In fact, his parents encourage his adventurous spirit so much that they even created a Facebook page for him with the help of their daughter. On his Facebook page, they post about his various adventures. He has over 1,200 followers so far!
George usually leaves his home for about three hours at a time. During that time, he typically hitches a ride somewhere and meets new people.
He often goes to a local nursery, local shops, and even into people's homes. Once he even found his way onto a bus that was headed to a school trip at the safari park which is 40 miles away from home. Luckily, the bus driver noticed him and let him off before they got too far.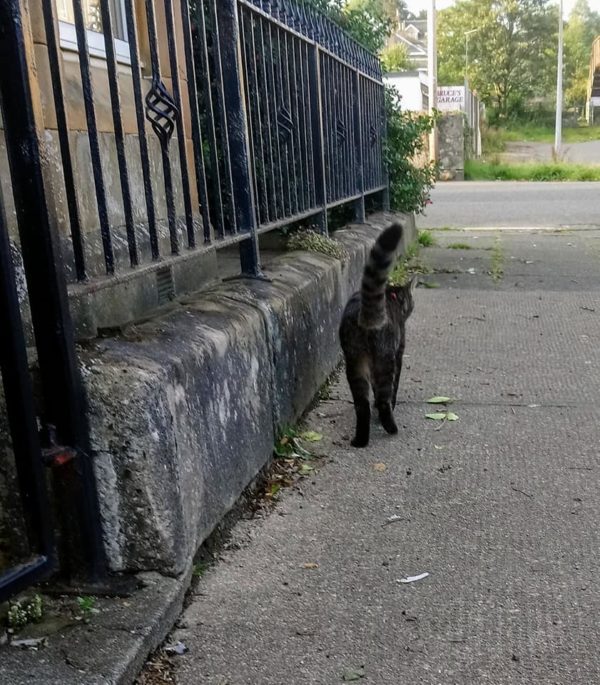 George's Longest Trip
While George is typically only out for a few hours at a time, there was one event where he didn't come home for four days. His family became worried about him, so they posted about his disappearance on Facebook, which caused a panic among his followers.
"I looked outside the window after 9pm and I didn't see him, but the weather was bad so I thought he had found shelter somewhere," said Elizabeth. 
Once they made a post on Facebook, they started receiving messages from people that had seen George. He ended up being 14 miles away from home after hitching a ride on a bus. Luckily, a kind couple ended up bringing George back home to his family.
After that long adventure, George has continued to try to escape, but his parents have decided to keep him in the house for a little while. 
"He is in detention and I won't let him out until he calms down a bit," said Elizabeth. 
George is such a friendly cat, which is why he often wanders off and finds himself in new places. His family will continue to let him adventure in the future, and thanks to his Facebook, they can stay up to date on where he is.
Featured Image: George the Helensburgh Cat Facebook
H/T: metro.co.uk