Hayley and her family were driving home from dinner one night when her husband saw something strange. As they were paused at a stop sign, he watched the person in the car next to them throw something out the window.
"We didn't realize what it was until the car drove off," Hayley told iHeartCats. "Unfortunately the truck behind them didn't either…"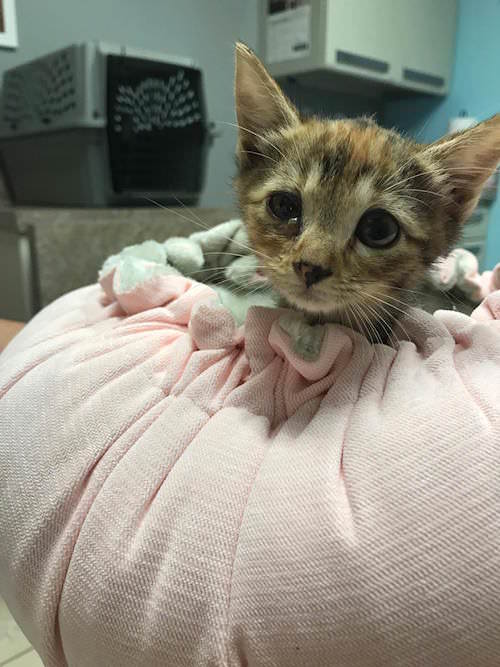 The object that had been tossed out like trash was a kitten. Sadly, the truck had run it over.
The couple, along with Haley's mother, immediately pulled over.
"We stopped in traffic and my mom ran out to save the little run over kitten," Hayley explained.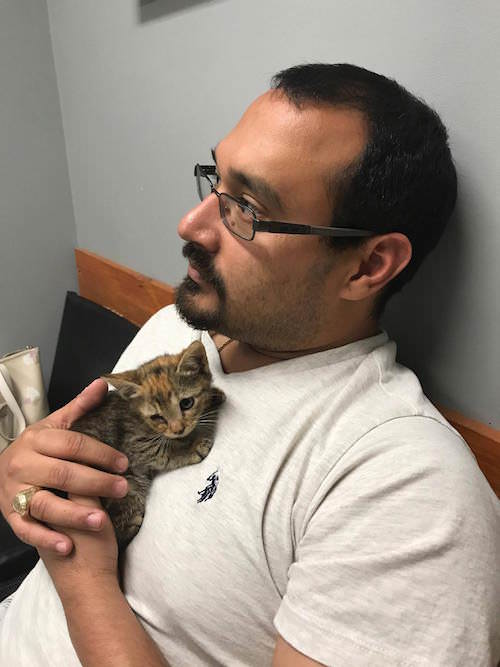 That's when they realized that there was another life that needed saving.
"They noticed another kitten running across traffic," she said.
They rushed the babies to the emergency clinic, and tragically, the one that had been hit passed away on the drive there. The only consolation is that the kitten wasn't alone and got a small taste of love as he took his last breaths.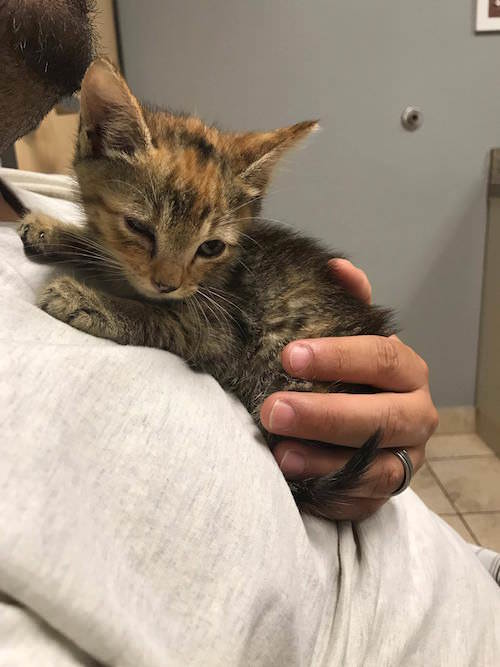 But there was another life at stake. Laney, the 6-week-old survivor, made it through the ordeal. Aside from a small eye injury she got from hitting the ground, she received a clean bill of health after her check-up.
The baby is "so sweet but very scared" after the trauma she endured, but she'll never have to experience such cruelty again. Now in the care of Hayley's family, Laney is loved and well cared for.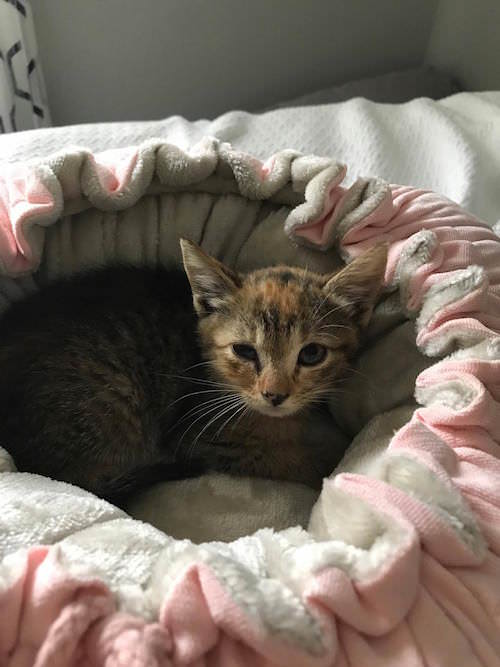 The couple is unsure if they can give Laney a forever home, since they already have a "full house" of  rescue animals – four dogs and two cats!
But one thing is certain: they are happy to foster the sweetheart until she recovers and gains some weight. If they decide to re-home her, they'll find her a family that can give her all the love and care she deserves!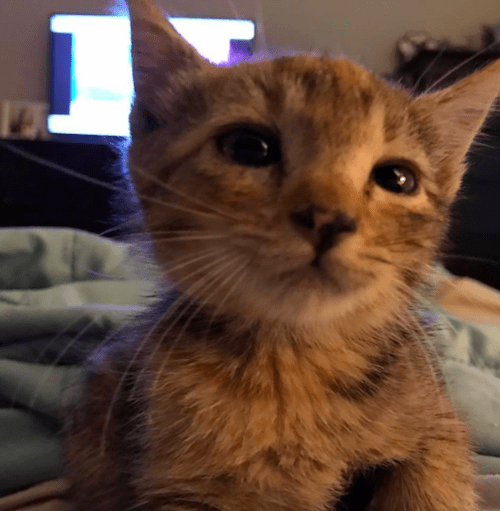 We are so thankful that Hayley, her husband, and her mom pulled over to save this adorable girl. And special thanks to Hayley for letting us share their story!