When it comes to finding food for your cat, the number of options available can be overwhelming. Many of the foods you come across might not even appeal to your cat, let alone be healthy for them. Finding the perfect food doesn't have to be a nightmare though. Thanks to "I and love and you", the ideal cat food has been created. Not only is it tasty and healthy for your cat, but it also includes plenty of variety in order to cater to your cat's specific needs. So, what does "I and love and you" have to offer?
Naked Essentials
Naked Essentials is a delicious dry food that removes all unnecessary fillers from your cat's diet, and adds the beneficial items that your cat really needs. No grains, and no by-products! They have even added omega 3 and omega 6 fatty acids for a healthy skin and coat, as well as Happy Tummeez pre + probiotics. You can get this line in chicken + duck, or salmon + trout.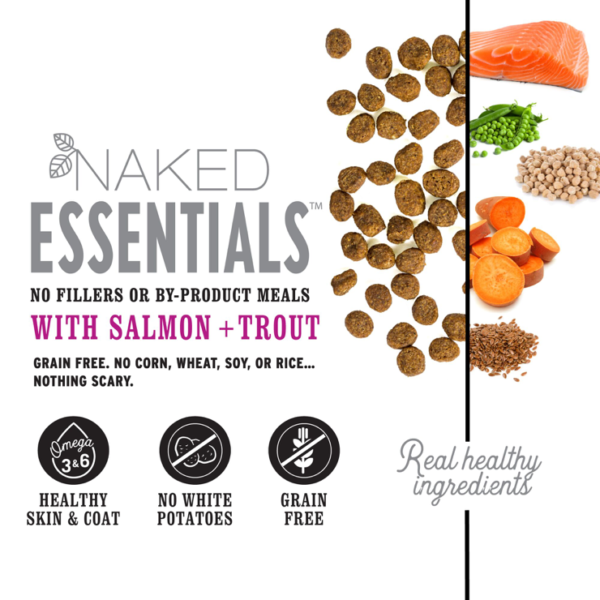 Lovingly Simple
If your cat is very sensitive or has a poultry allergy, Lovingly Simple is the perfect choice for them! This line contains a limited list of allergy-friendly ingredients that your cat is sure to love. It is also made with Omega 3 + 6 essential fatty acids, as well as pre + probiotics! Lovingly Simple is available in a delicious salmon + sweet potato flavor that is perfect for sensitive kitties.
Nude Food
Nude Food is another filler-free line that specializes in being high in protein – 44% protein, to be exact! This food has plenty of superfoods such as flaxseeds, coconut oil, and pumpkin to help with your cat's skin and coat. The Nude Food formulas are also made with omega 3+6 fatty acids, pre + probiotics, as well as a digestive enzyme for added tummy support. Poultry a Plenty and Surf 'N Chick are the two tasty formulas for this line.
Even More Variety!
Is your cat still picky even with all these amazing choices? Luckily, "I and love and you" has delicious wet food and tasty toppers that your cat can enjoy. There are 9 different wet food flavors including stews and pates. With the wet food, your cat can choose from beef, chicken, turkey, salmon, cod, tuna, and even rabbit! "I and love and you" also carries 3 tasty meal enhancers to add the perfect touch to your cat's meal. They have turkey for boost, mackerel for shine, and chicken for tummy.
If you're looking for a cure to your cat's pickiness that will also benefit their health in multiple ways, give "I and love and you" a try! Since kitties are driven by their strong sense of smell, be sure to introduce any new foods to your cat with a slow transition. This will help them switch from junk food to nutritious foods. "I and love and you" has plenty of different foods, each made with premium ingredients that will keep your cat happy and healthy! They even have a special offer for the iHeartCats community: $10 off any order with the code ILY10!