The hardest thing about going out of town is leaving your furry family members behind. How do you decide between leaving them home alone (hopefully being checked on by friends, family, or a trusted pet sitter) or taking them to a kennel where they'll just sit in a cage the entire time you're away?
If you live near Morristown, NJ, Morris Animal Inn is a luxury pet boarding facility with cat accommodations and services that may make your kitty reluctant to leave!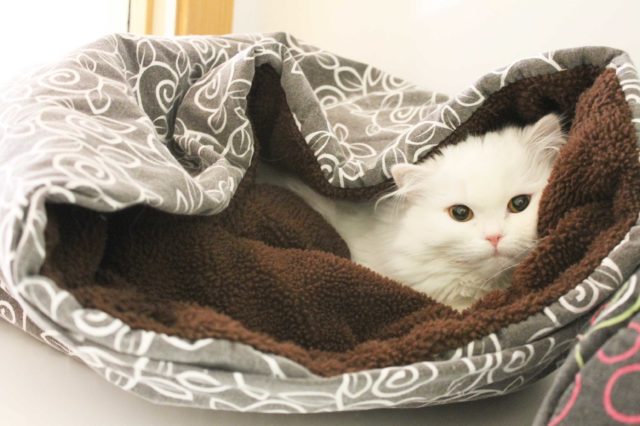 Debora Montgomery from Morris Animal Inn talked to us in-depth about some of the amazing services offered at the facility, which are designed to keep your cat engaged, active, and interested in the world. She told us:
"Cats are curious creatures who enjoy being stimulated. We want to keep them moving and mentally challenged. By having several unique options, cat owners can customize their pet's stay according to their personality and needs. We believe there is a benefit with physical and mental activities. They have the capability to improve the quality of a cat's stay with us."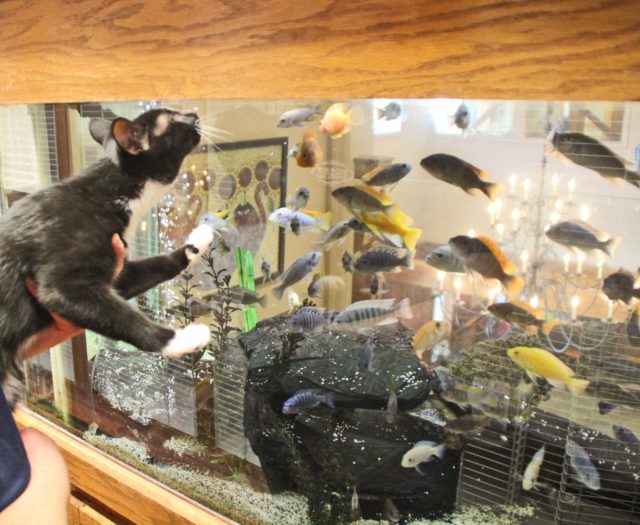 What are some of those special amenities?
"The kitty wheel is a fun activity that helps relieve a cat's stress, tones muscles, and keeps them strong. It can also give them a great workout."
"The way the art project works: The cats chase mice that run across the screen of the tablet. Each time they hit the tablet with their paw to try to catch the mouse, a splash of different color paint appears on the glass. After they are done with the game, we print the final artwork that is on the screen and frame it. At pick-up, we provide the owners with the piCATso artwork so they can see how active their kitty was during their stay. Owners appreciate that they could go home with the colorful artwork as a keepsake."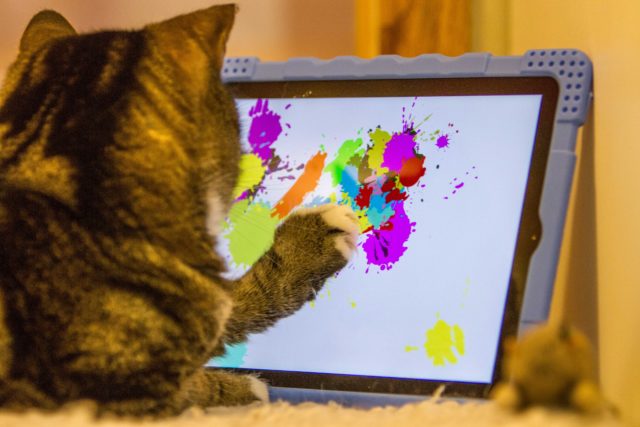 "Some kitties enjoy the outdoors. We want to make sure they are satisfied during their stay but also safe. With the kitty SUV, we are able to safely stroll them around the outdoor premises to enjoy the sights and sounds of the great outdoors."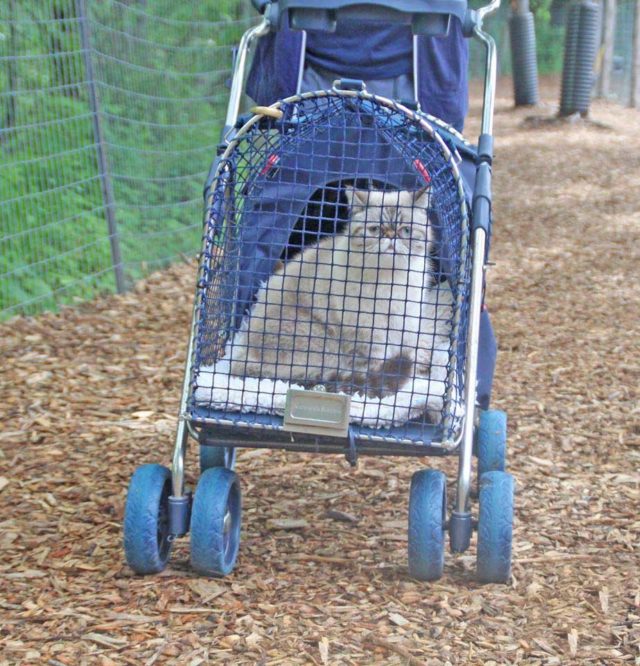 "In the kitty playroom, the activities are plentiful. Cats can stretch and work on their claws with the different level scratching posts, jump on and into the tree houses, try to catch birds and squirrels on the kitty television, snuggle inside the little cozy hide-a-beds and shelves. The list goes on and on. Several options keep the kitties happy and busy."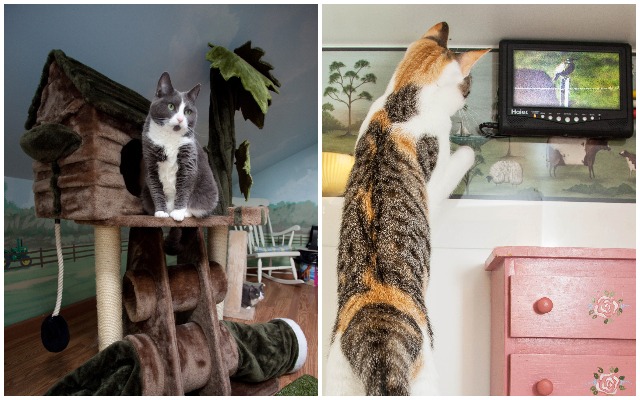 "The most popular tends to be the Teaser Sessions and Pampered Pet Sessions – Teasers could be in a variety of ways… a peacock feather, laser pointer, and other interactive toys. A Pampered Pet Session could be reading a story, cuddling them in a rocking chair, brushing them, or whatever our kitty guests prefer. The sessions are customized based on what they need and prefer."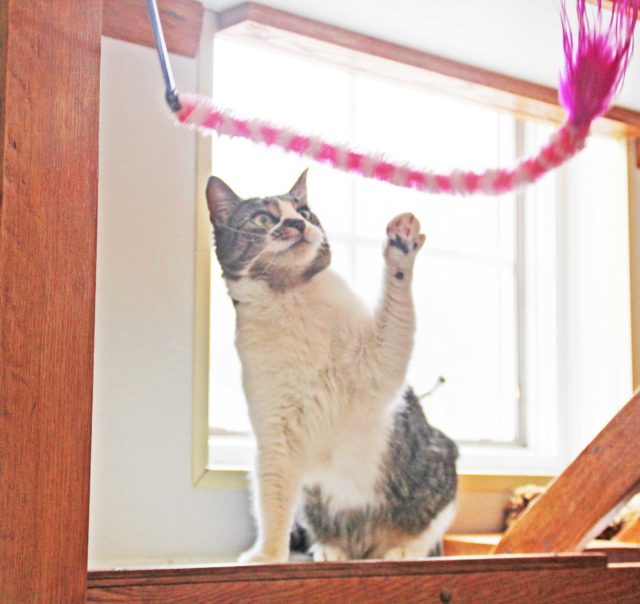 Other services offered to kitties at Morris Animal Inn include birthday parties with a "kitty cake" made from sardines, tuna, or something similar; the Catch o' the Day selections, which are a daily treat of mahi mahi, lobster, mackerel, or other snacks; and large kitty suites of 2 or more levels with bedding that gets washed every day. Here's a feature done by CBS News a couple of years ago on the fabulous kitty accommodations.
For more information about Morris Animal Inn, you can visit their website or call (973) 539-0377. Also have a canine companion? Their dog accommodations are just as amazing! They also offer a Pet Chauffeur service to bring your fur kids to and from their facility.