In the UK, one cat is thankful for her nine lives, as she may have used one of them.
The RSPCA (Royal Society for the Prevention of Cruelty to Animals) received a call from a woman who discovered the dumped cat on a remote country road. After hearing mysterious meowing, she pulled her car over and realized that the sound was coming from a white plastic bag. Inside was a calico cat sitting in a cardboard box; she'd been tied in the bag and left to die.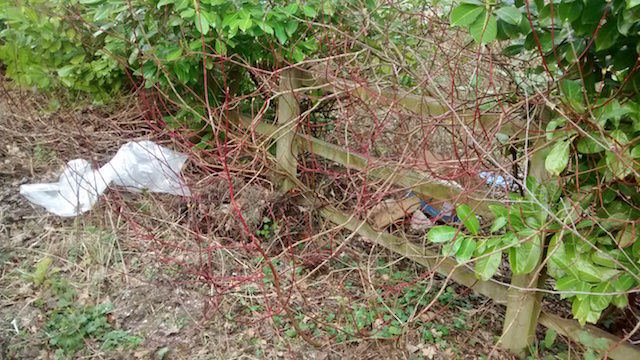 It is a miracle that the kitty was found, and she's now in the care of the RSPCA. There, they named her Bagpuss and will be able to give her the second chance that she deserves.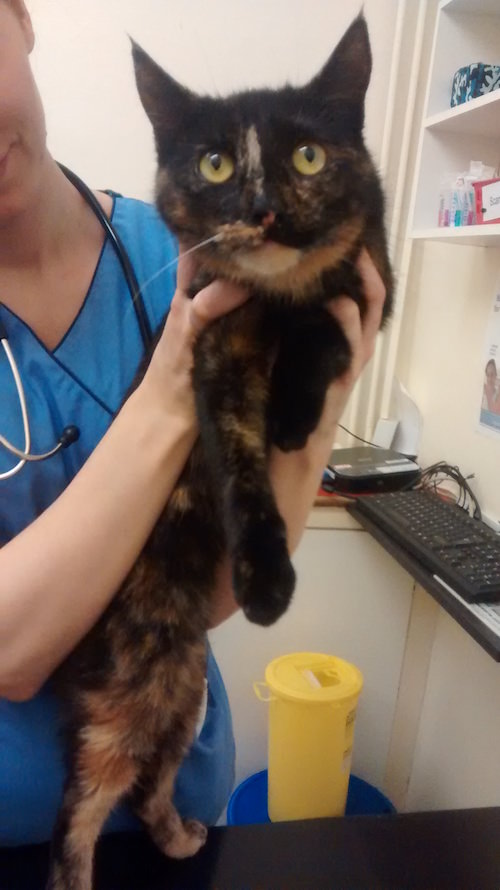 According to a press release, RSPCA inspector Laura Bryant said, "Apart from wetting herself, luckily the cat was unharmed so we presume that she had only been there for a short while."
She continued, "It is a quiet country road and Bagpuss is extremely lucky she was found. It is concerning that whoever abandoned her like this did so with the intention of leaving her to die, as she was dumped in a quiet place where she could quite possibly not have been found inside her box."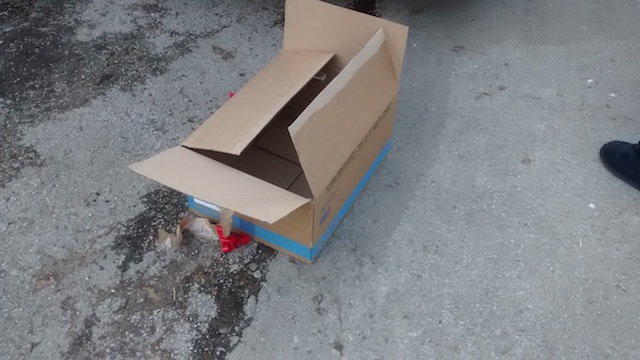 Currently, the RSPCA is investigating the case. "Bagpuss isn't microchipped so we don't know where she has come from," Bryant said. "There is a possibility she has been stolen so we are very keen to find out if anyone recognises her or knows how she ended up in the situation she was in."
Anyone who has any information should contact the RSPCA on 0300 123 8018 and leave a message for Inspector Bryant.
We hope that the cruel human who did this is caught and punished. In the meantime, we're so happy that Bagpuss is safe. When she is ready, we have no doubt that she'll find a wonderful forever home.
"It is very sad that she went through what she did, as she is a healthy and very friendly cat," Bryant said.
If you'd like to help the RSPCA rescue more cats like Bagpuss, click here.