Faye Richards, a 39-year-old woman living in Withywood Bristol, England, saw something strange on her porch one day. She couldn't tell what it was…and it just looked like a hardened mass. She even thought it was just a bundle of parcel tape.
But when she took a closer look, she discovered something horrific. The hardened mass was an orange cat, covered in concrete from head to tail.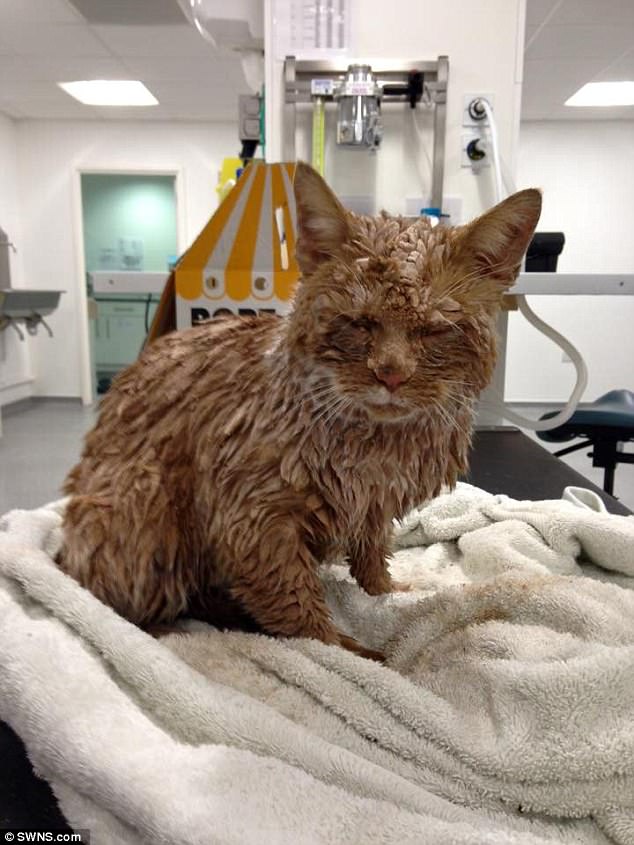 The poor thing was suffering, he was crying and shivering. He couldn't move and he couldn't even open his eyes because the concrete in his face had already begun to harden. Faye quickly took the poor kitty to a nearby vet.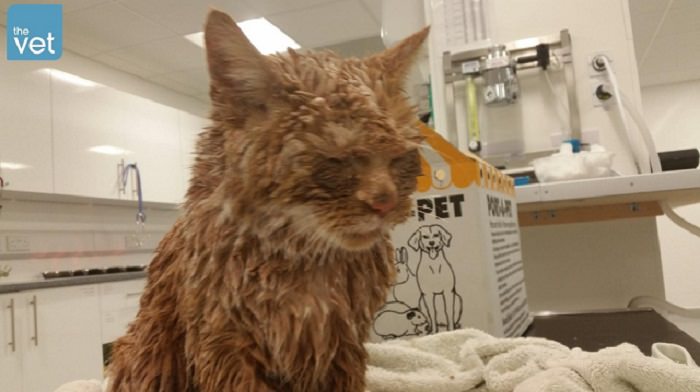 The cat was then named Grant. And to remove the concrete from Grant's body, his fur had to be shaved.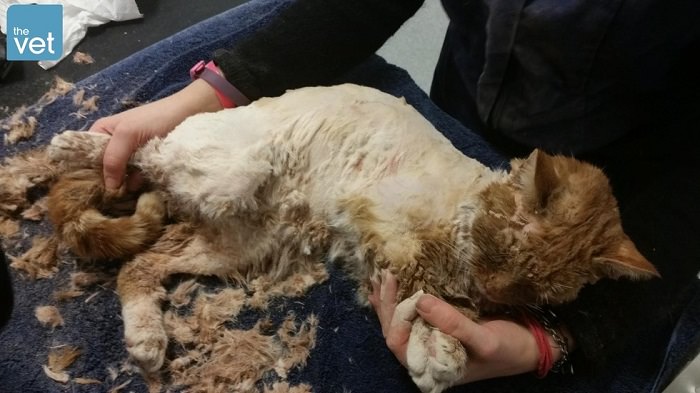 Adam Sheridan, the vet who attended to the poor cat, told The Dodo, "When Grant first presented, my initial thought was, 'Oh god, if that's on his lungs he's really in trouble."
Luckily, there was no respiratory damage or any life-threatening injuries on Grant.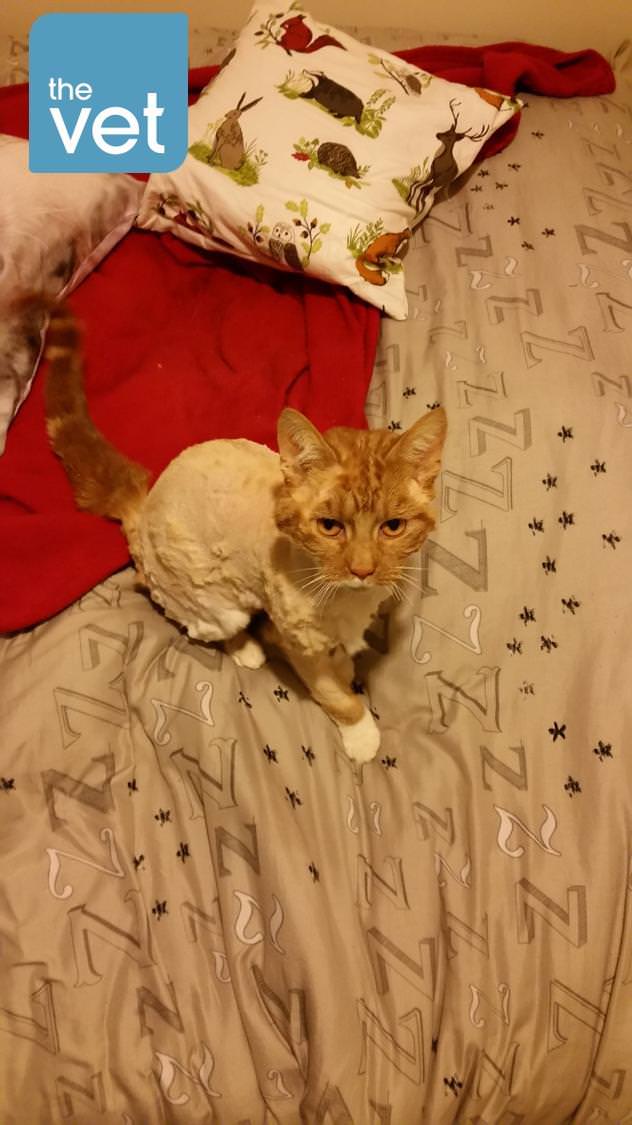 Grant had no microchip in him, and he wasn't neutered either. According to the post by The Dodo, a lot of people have come forward to claim Grant, but none of them could provide proof of ownership. But it's amazing that a lot of people would like to take care of this beautiful cat.
For now, Grant is being cared by Adam Sheridan, and he is likely to become a permanent member of his family!
They still don't know if somebody did this intentionally to the poor cat. But if this was done on purpose, then we hope the authorities will find and punish the scumbag!
You can read more about Grant's story at The Dodo, and at The Daily Mail.
Did you like this?