We all consider our cats to be royalty – and they deserve to be treated as such – but this particular kitty may actually be a princess!
…or, perhaps a prince. Sochi, the Siberian Forest Cat, is a  kitty who was welcomed into his family during the 2014 Winter Olympics in Sochi, Russia. But it wasn't until later that his human, Imgur user ctrlaltme, discovered something magical about the furry feline.
Although his luscious blonde fur could rival Rapunzel's shiny braid…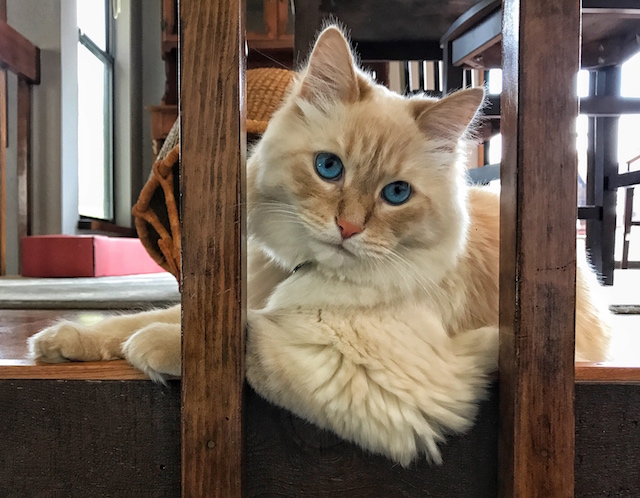 …his ocean blue eyes remind us of The Little Mermaid's bright peepers…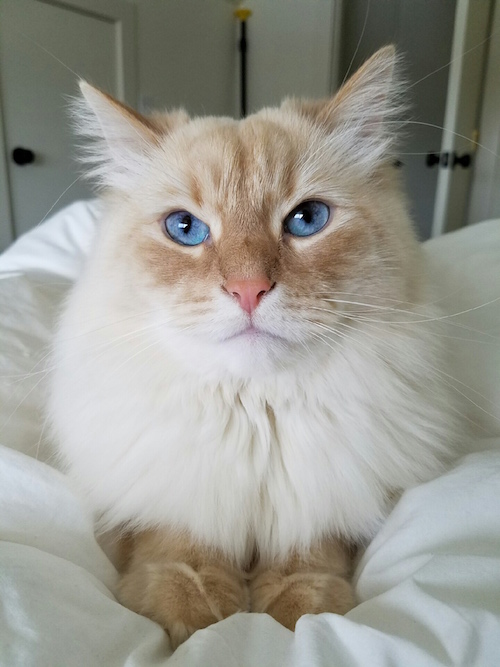 … and his dashingly handsome looks are nothing short of regal…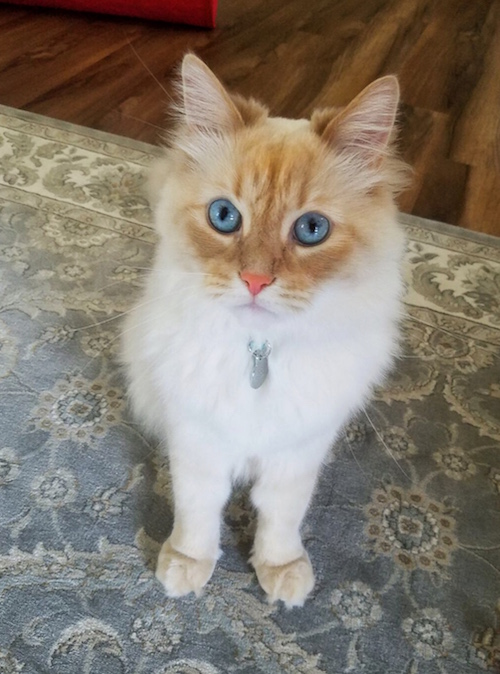 The most "princess-like" quality about Sochi is his ability to befriend woodland critters like Snow White!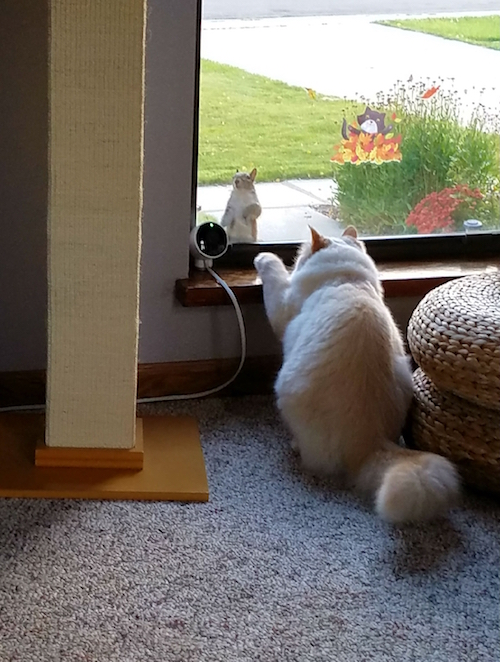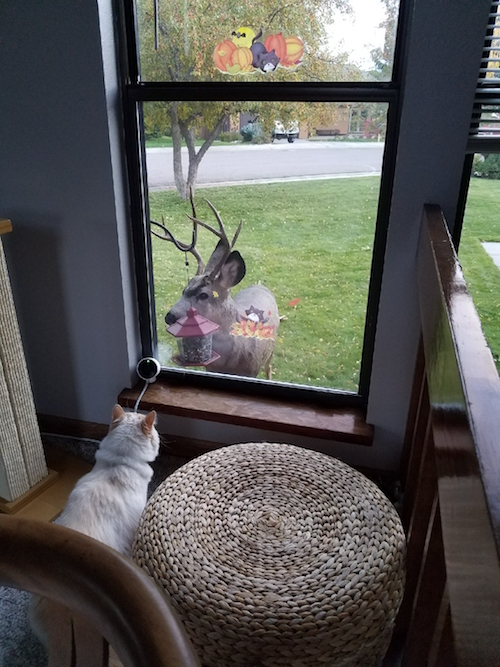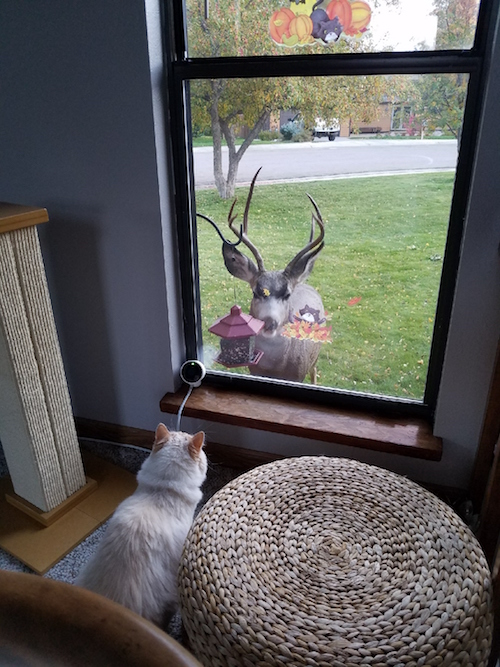 "My cat is a Disney princess apparently. This is going on," the poster wrote on Imgur.
According to Bored Panda, the pretty kitty enjoys walking in nature and making new friends. When he's not outside, he loves looking out the window, where he gets visits from squirrels, a deer, and lots of birds. (Of course, the bird feeder on the window definitely helps attract more pals!)
Does your kitty have the ability to meet forest critters? Tell us in the comments below!