For most of us pet parents, the idea of our beloved fur babies being in an emergency is one of our biggest fears. Who knows how they will react or whether or not they will get hurt?
But luckily for one orange tabby who was found lifeless in a hallway, the rescue team had exactly what they needed to bring him back from the brink of death.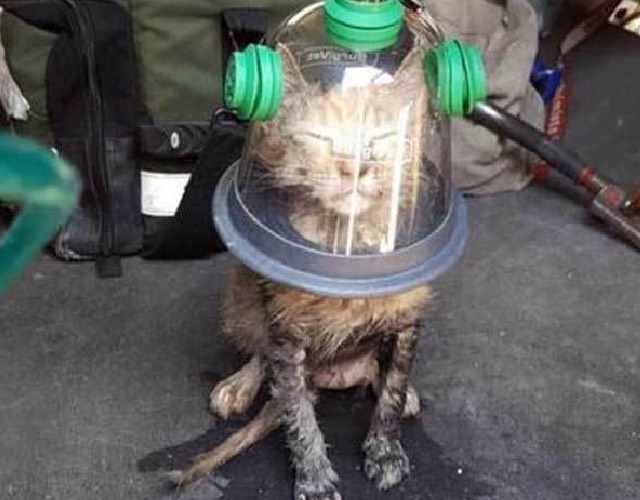 It was around mid-afternoon that they believe the blaze began. And it was shortly after that when the New Orleans Fire Department arrived on scene. Firefighters quickly went to work quelling the flames and set out to save anyone (or any animal) that may have been trapped within. 
Two resident cats were able to escape unscathed, but rescuers found an orange tabby unresponsive in the hallway.
Firefighters across the country are forced to create makeshift masks to administer oxygen to animals suffering from the effects of smoke inhalation. But luckily for this cat, his rescue team was equipped with masks that were specially made to administer oxygen to animals.
The cone-shaped design allows them to accommodate dog snouts and feline faces. A large rubber seal at the base allows them to receive a continuous, accurately directed flow of oxygen. This allows for a snug fit while keeping their jowls closed, making recovery much more comfortable and efficient.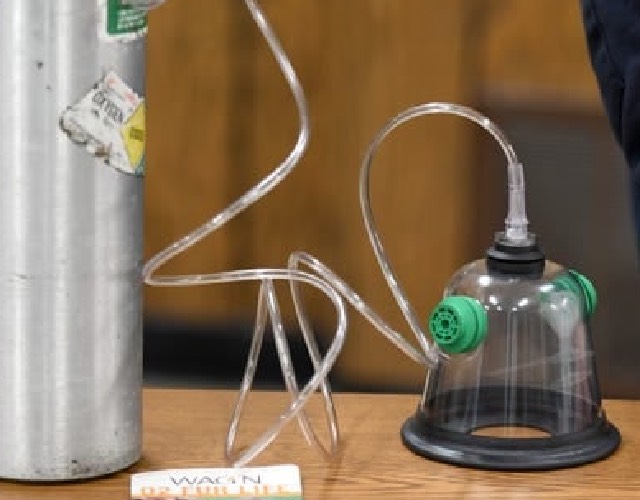 Most cases of smoke inhalation are treated with oxygen therapy to clear carbon monoxide from the bloodstream and improve oxygen delivery to the rest of the body. Thanks to the mask, the orange tabby cat was resuscitated within minutes. 
"I guess he has eight more lives," said Doug Cardinale with the New Orleans Fire Department.
Far too many pets die every year due to smoke asphyxiation, but this specialized equipment is increasing the number of successful resuscitation attempts. That's why organizations across the country have created campaigns to donate these life-changing pieces of equipment to as many fire stations as possible. 
They aim to increase the odds of survival for our furry family members who are forced to face the potentially devastating effects of a fire.
"Having something specially designed made so much difference as the mask is properly sealed around the animal's muzzle and all the oxygen is going into their lungs," says Nathan Beeby, a station officer.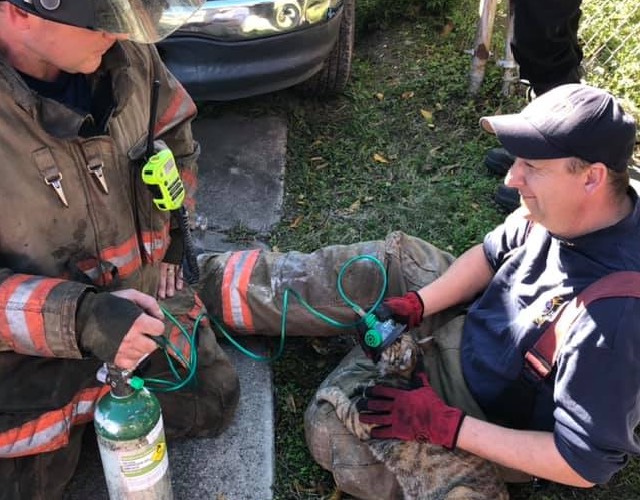 In most states, emergency responders lack the best equipment to resuscitate and save our precious pets. But you can contact your local fire department to find out if they have these pet-saving kits. 
Or you can team up with Invisible Fence and their "Project Breathe Program." Their goal is to ensure that every fire department and rescue unit is equipped with life-saving pet oxygen masks. 
Featured Image: Facebook