It's just so cute when cats act as guardians to babies. It's just wonderful watching that friendship blossom. And one of the most adorable cat and baby friendships we've seen is the one between Eddie the cat and a nine-month-old baby named Josilyn.
Eddie is a three-year-old Maine Coon cat who acts as Josilyn's guardian. One day, Eddie and Josilyn were found holding each other's hands.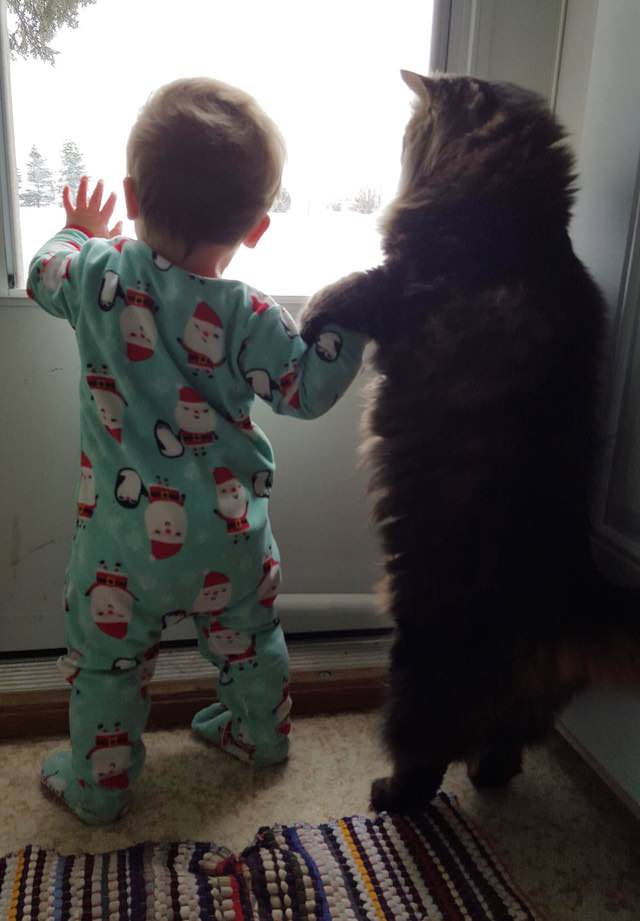 These two have formed a beautiful bond. And it's clear how much they love each other. According to Chris Dieterle, their nine-month-old baby girl simply adores Eddie, and she always wants to be around him.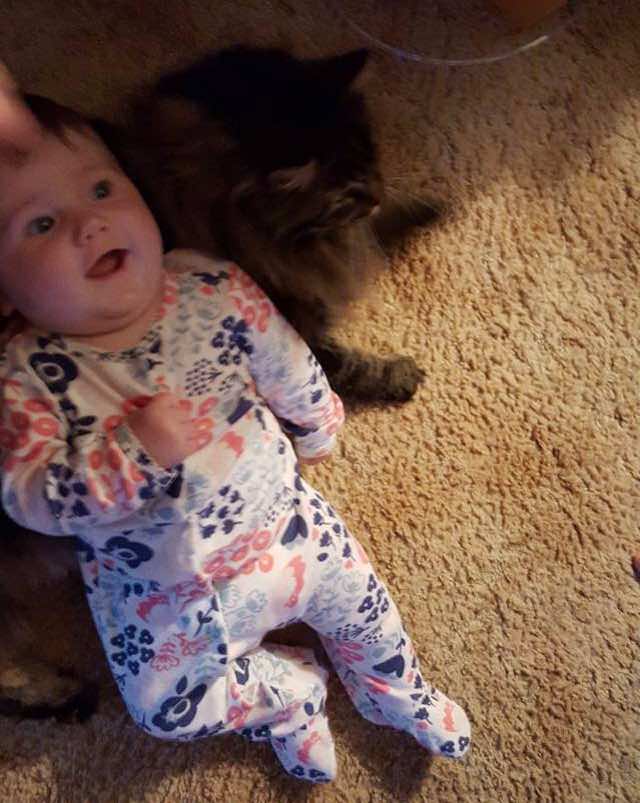 On the other hand, Eddie is very patient and gentle with Josilyn. And the sweetest thing is that Eddie gives Josilyn bear hugs and he also watches over her.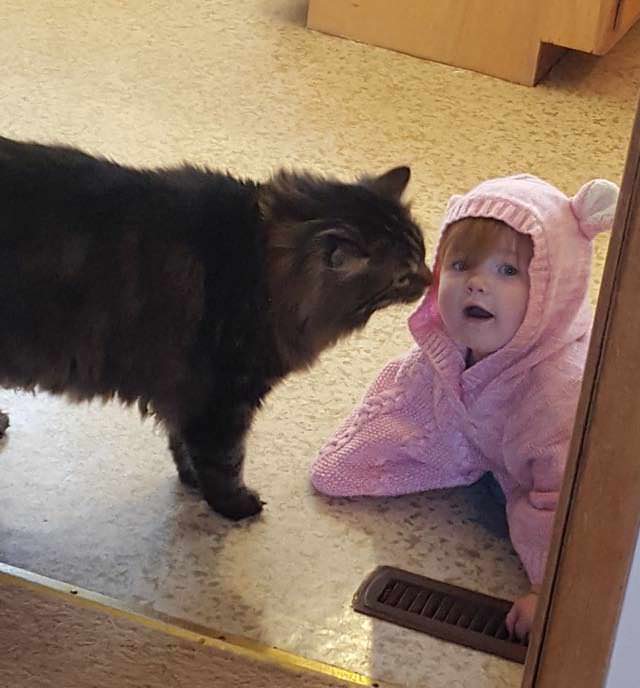 These two are inseparable, and who would want to separate such an adorable duo anyway?
Whoever said diamonds are a girl's best friend? I think these two are gonna be bestfriends for life.
Share this cute friendship story with your fellow cat lovers!
You can read more about this at LoveMeow.com