In Louisville, Kentucky, there is one cat who is set to make a mark for himself upon this great nation. He's running for president! Limberbutt McCubbins is a male tabby cat that announced his presidential bid for the 2016 election just this week. Owners Isaac Weiss and Emilee McCubbins serve as translators for this presidential hopeful, telling the people that the cat is a Democrat, according to the Louisville Courier-Journal.
According to his translators, Limberbutt plans to make improvements in environmental protection and space travel.
This rescue cat has big plans, and even has a Facebook page where supporters can follow him. His campaign slogan, Meow is the Time, is steadily gaining social media recognition with the hashtag #MeowIsTheTime. And most importantly, Limberbutt wants to encourage the American public–regardless of whether or not they do vote for him–to get out and vote in the upcoming election next year!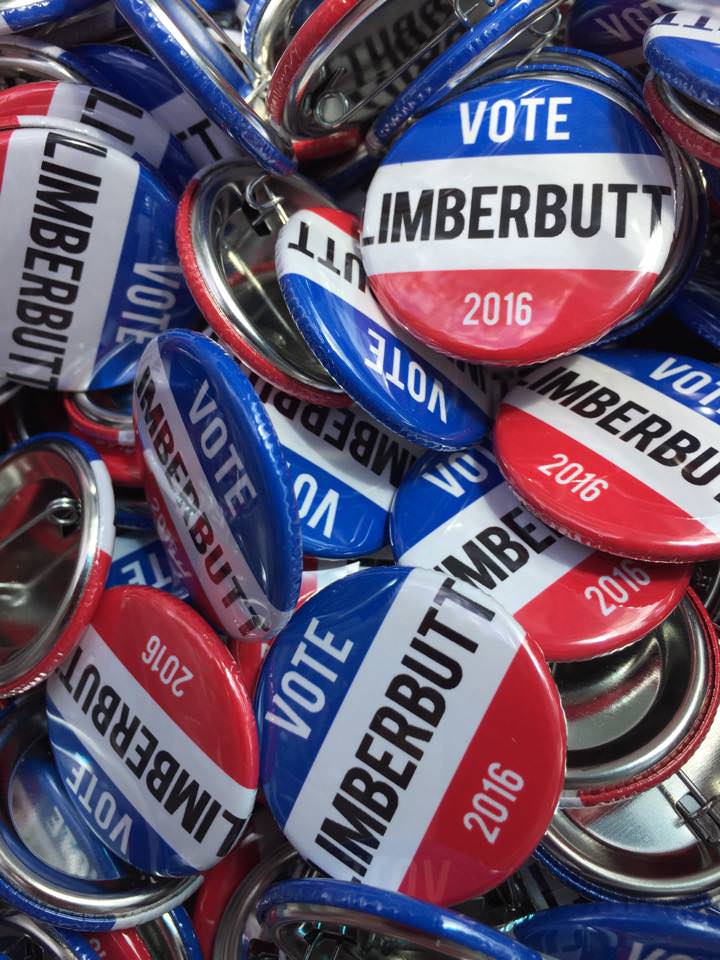 via Facebook
"In life, there are barricades. Things that we cannot cross on our own. But that is okay. Because we are not a nation that sees a challenge and says forget it. We are a nation that works together to overcome our obstacles," Limberbutt shared on his Facebook page.
To gain support of admirers, Limberbutt launched a campaign website where supports can purchase yard signs, coffee mugs and t-shirts.
A little more about the presidential hopeful:
So the question is, would you vote for a cat?? If you say you love cats, then the answer should be yes! Meow!