While cats are known by all for their precious meow, sometimes their meow can serve as an indication that your kitty companion is trying to tell you something. Cats use their meows as a means to express their emotions, so pay attention to these specific meows to let you know just exactly what your kitty is trying to say:
1. To Get Your Attention, Duh!
Kittens use their meow when they are born so that their mother can hear them since they do not yet have the ability to see. As they grow older they learn to reserve their meows and usually only divvy them out when they are wanting attention. Fun fact: Cats rarely meow at one another, and use their meows more when communicating with their human.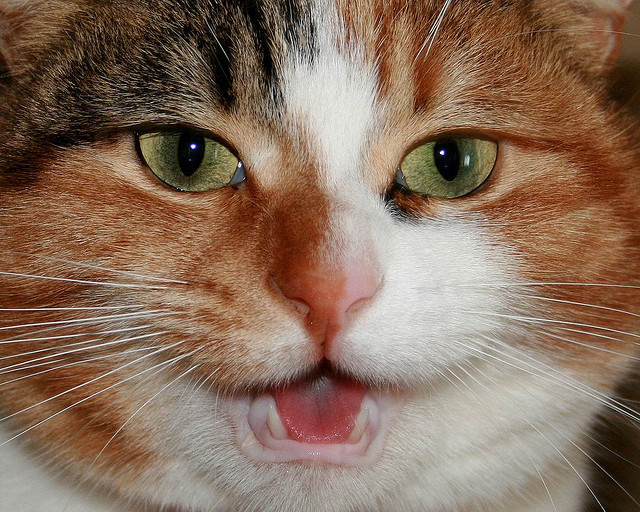 Source: Sylvie via Flickr
2. I Want To Go Outside, Please
This one is usually a sweet meow, but loud enough to grab your attention. Whether they are by a window or perhaps the door forging an escape plan the minute it opens, this particular meow is meant to say they want to go outdoors to explore.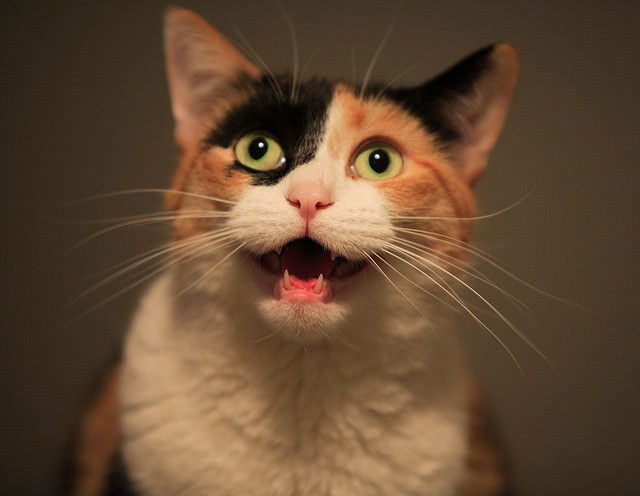 Source: Ray Dumas via Flickr
3. Midnight Meowing
Cats are known to sleep roughly 16 hours a day, and as no surprise sometimes cats can become most active at night. If you happen to hear some squirrelly meows come the midnight hour, this means kitty cat is ready to play… although this might be the last thing you can think about doing while trying to catch some shut-eye.