Looking for something new for your feline friend? We just got back from Superzoo, one of the largest trade shows in the pet industry we have the scoop on some of the best new cat products that your cat is sure to purr about!
#1 – KatPak
This new product is going to change a lot of people's lives. Made from recycled paper and 100% biodegradeable, it's the litter box you throw away! Your kitty uses it for up to a week and then you just throw it out – all of it! No more scooping or having to wash out a litter pan. We think it's purrfect for the traveling kitty. TheGreenPetShop.com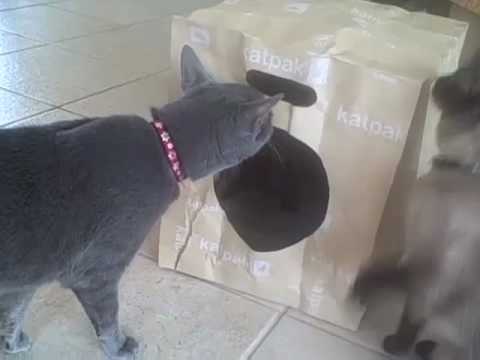 Click page 2 below for the next products!
#2 – Cruizin' Critter
This new toy is not only adorable, but your cat is going to love it! It has motorized crawling action and even comes with replaceable batteries. What more could you want? QuakerPetGroup.com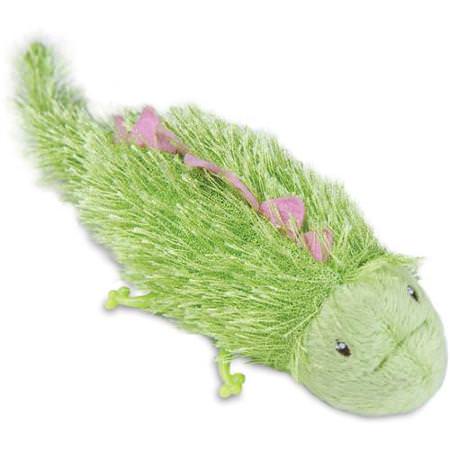 #3 – The Cheese
This ingenious toy from PetSafe finally brings tech to the cat toy world! It's an electronic, interactive cat toy – the mice move in and out of the holes In a "peek-a-boo style" to keep your cat guessing and swatting! Petsafe.com
#4 – Petmate Retracting Litter Pan
The retracting litter pan is great because it provides the cat with the privacy of an enclosed space, but is easily accessible for cleaning – It is easily retractable when the pet owner pushes the "visor" back to open the pan up for easy cleaning access. Petmate.com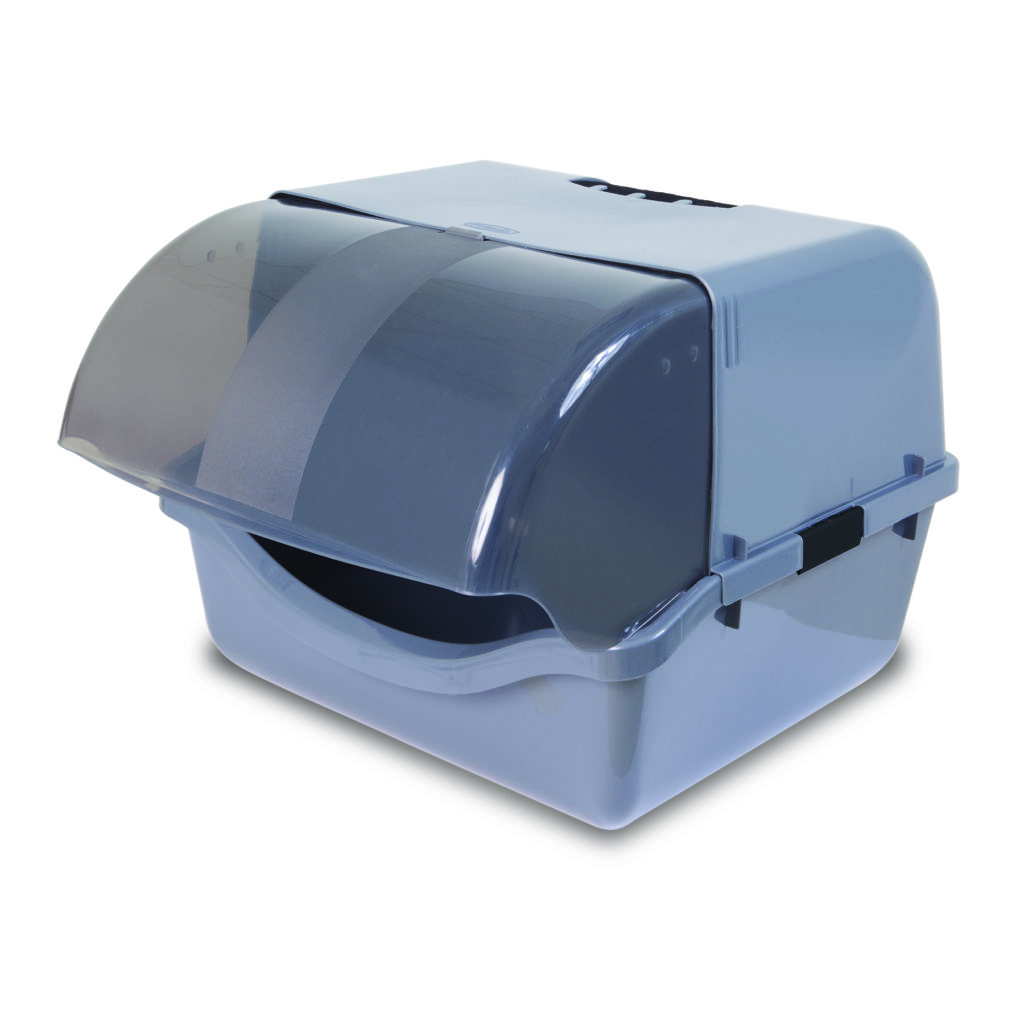 #5 – Flitter Fly Electronic Cat Toy
This fun toy gets your cat's natural instincts to hunt going with it's catnip infused feathers and butterflies that dance around in the bowl. Your kitty can "fish" for toys and then pounce on them when they get them out of the bowl. The variable speed fan speeds up, slows down and occasionally stops to captivate cats, and the timed auto-shutoff feature helps preserve the life of the included replaceable batteries. Sprinkle in a bit of the complimentary Pure Bliss™ organic catnip into the bowl to ramp up the excitement of playtime. It's a great toy to away your cat to play while you're away. QuakerPetGroup.com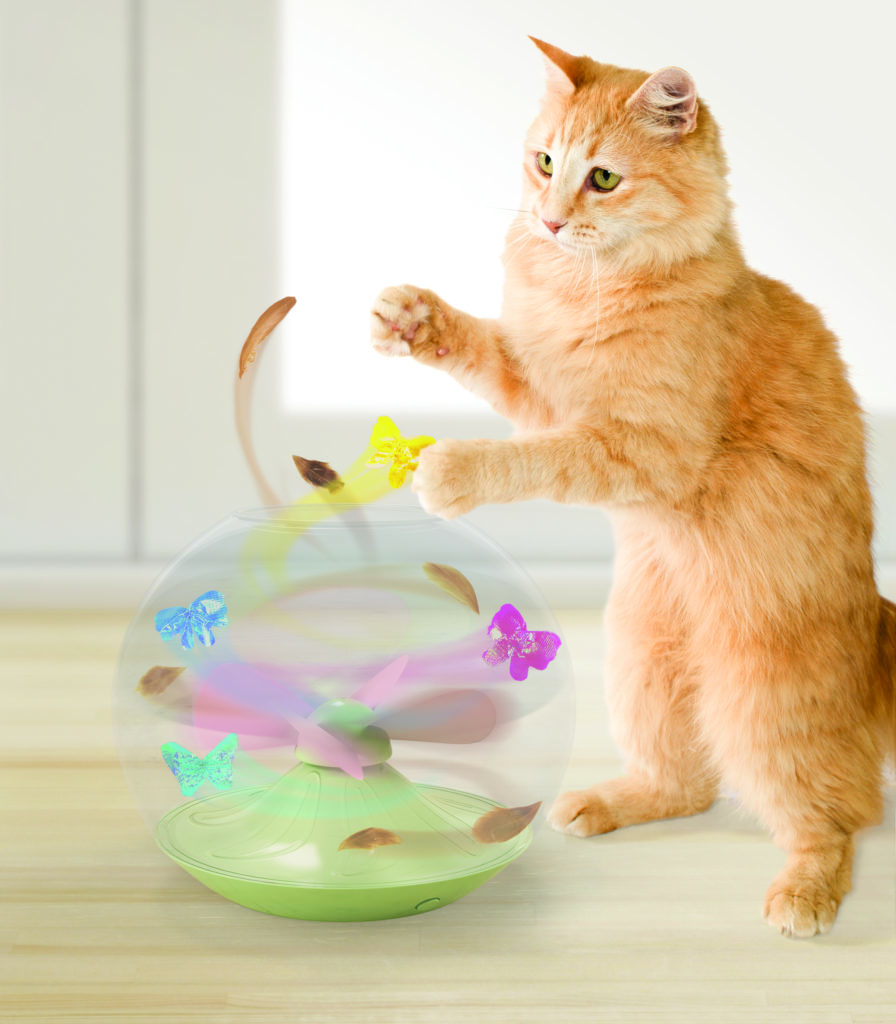 #6 – Kissable Instant Fresh Breath Foam
Want to help keep your kitty's teeth clean but can't get near her with a toothbrush? This product's for you! It's an all-natural breath foamer that combines the deodorizing powers of baking soda and peppermint with the anit-bacterial power of aloe vera. HappyTailsSpa.com
#7 – Kathy Ireland Loved Ones Groom and Hide Perch
We all know cats like to rub up on things. The Kathy Ireland Brand of cat furniture has smartly taken that into consideration by adding a cool bristle brush feature to their cat trees. Every cat is going to want one of these! QuakerPetGroup.com
#8 – Clean Cat Waterless Bath
Espree is one of the best grooming products on the market because of their ingredients. My vet tech husband hates to use anything else when he baths our babies. Now they have a waterless bath to keep your kitty smelling fresh. Great for cats that can no longer groom themselves or when you just want to "freshen them up." Espree.com