If you own a cat then you've dealt with hairballs (unless of course you own a Sphynx!). It's no fun to come home and find your cat has hacked up all over your white carpet. And you can bet it's no fun for your kitty either! In honor of National Hairball Awareness Day (April 29), Wellness Pet Food's on-staff veterinarians shared the following tips to help curb those hairballs.
#1 – Be Sure To Brush
We know cats self-groom, but if your cat is shedding, then all that self-grooming just turns into hairballs. It's important that you brush your kitty out – especially if you have a long-haired cat or a kitty that sheds a lot.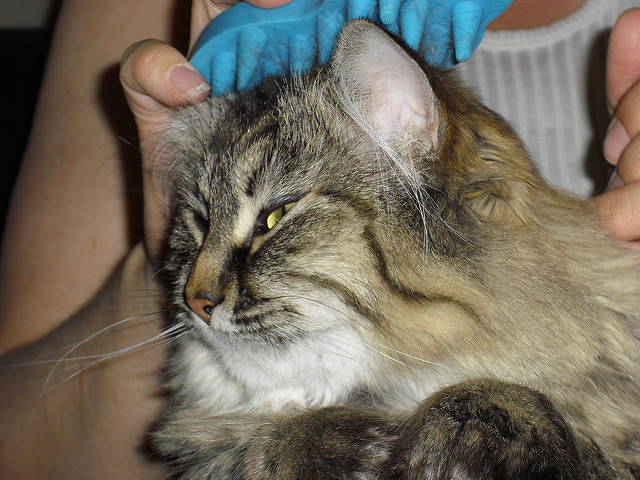 #2 – Lots of Water
Make sure your kitty is drinking plenty of water. Water is a natural lubricant that can help move those hairs through the digestive system before they form balls. If your kitty is not big into drinking standing water, try a fountain or leaving the sink dripping! You can also wet down their dry kibble to get that extra water in their system.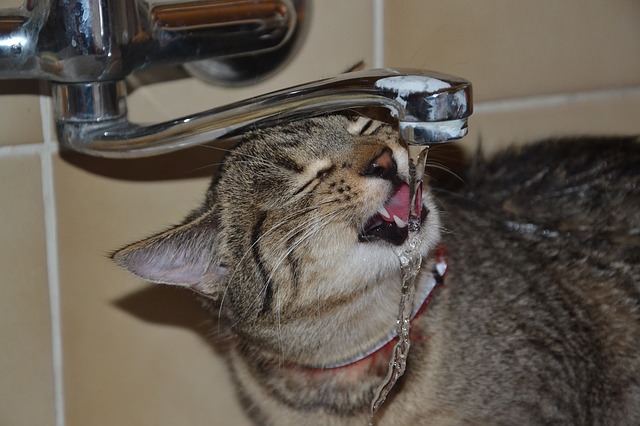 #3 – Extra Fiber
Fiber in your cat's diet is an important (and easy!) way to help combat hairballs. According to Dr. Danielle Bernal, Staff Veterinarian at Wellness:
All cats self-groom, and as a result hairs get stuck in their digestive systems and can form hairballs. Certain cats are prone to hairballs, such as long-haired cats and cats who shed excessively, but there are natural ways pet parents can help their cats combat hairballs including diets full of natural fiber. Much like in human health, fiber plays an important role in cat's digestion by helping move waste through their gastrointestinal tract more quickly. Wellness Natural Hairball Control formula features a special natural fiber blend that helps move hair and already-formed hairballs through cats' digestive tracks faster, as well as vitamins and minerals to support skin and coat health, resulting in fewer stray hairs being ingested.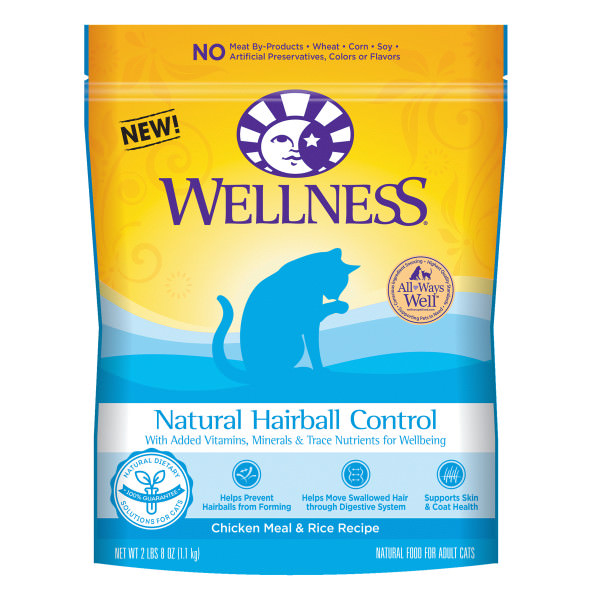 #4 – Play
This one may seem strange, but the team at Wellness encourages you to play with your cat during shedding season. Why? It helps keep kitty occupied so they are not excessively grooming. Plus, all that movement will loosen those hairs, making them easier for your to brush out – so follow up that play session with a good brush-out.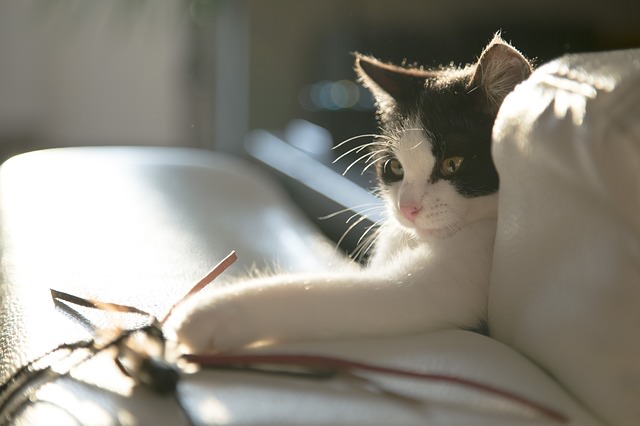 #5 – Keep 'em Relaxed
According to Dr. Bernal, "Excessive self-grooming can also happen when a cat feels stressed in his or her environment, so make sure to spend quality time with your cat each day so they feel safe, relaxed and loved."