All you need is love, right? These cats certainly think so. With the dogs vs. cats war raging on, these felines have decided to take the peaceful route and show that cats and dogs can truly be best friends!
#1 – This cat feels extra safe at night with their canine companion to protect them.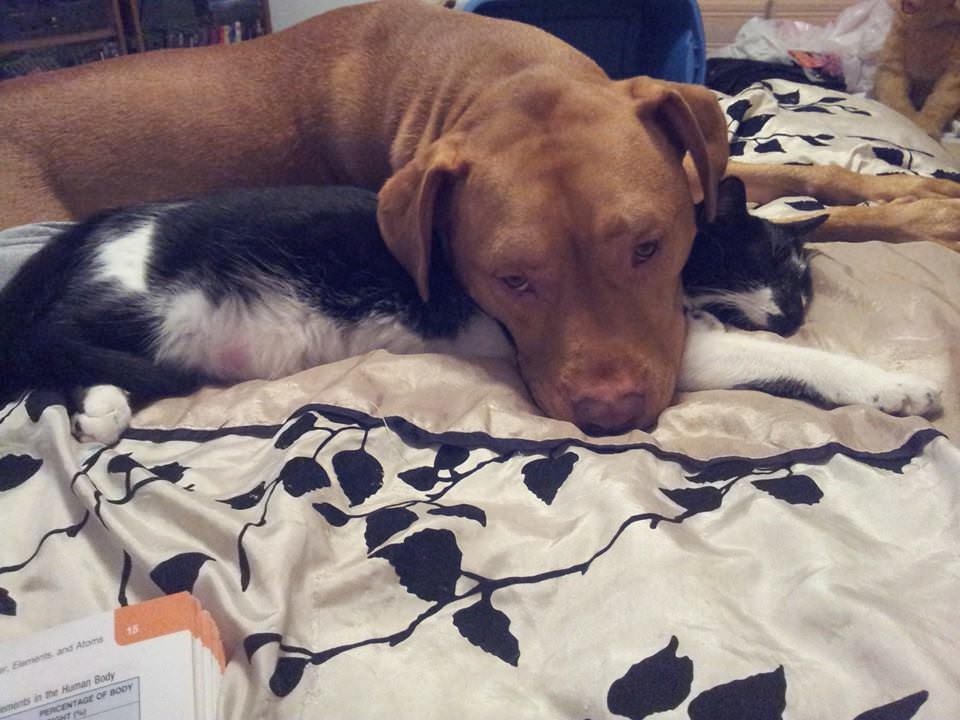 Click page 2 below for the next photo!
#2 – It may have taken a little convincing for this cat to snuggle up next to the family dog, but now they can't be separated.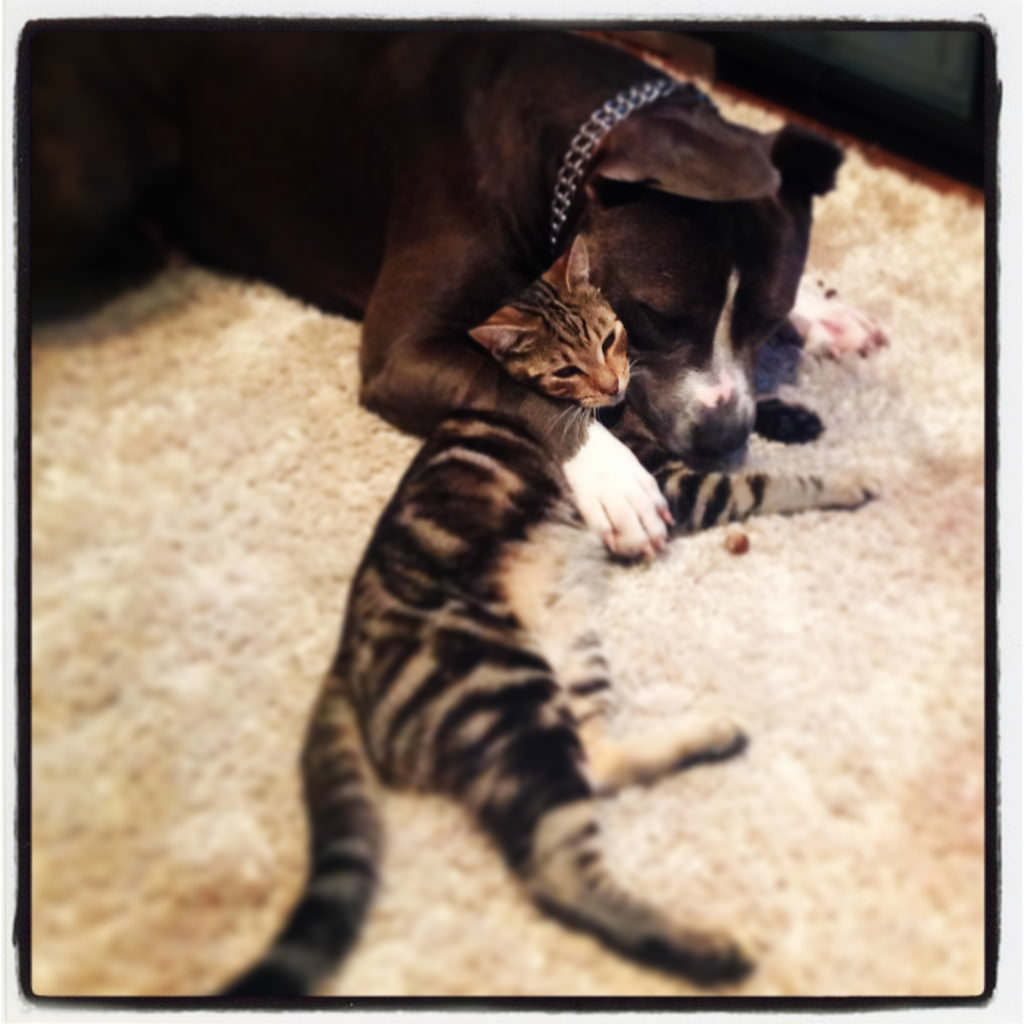 #3 – These adorable friends love to spend time enjoying the warm sun together.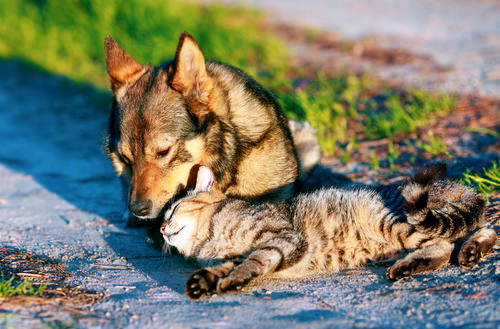 #4 – This sweet Pit Bull wanted nothing more but her own kitten to love.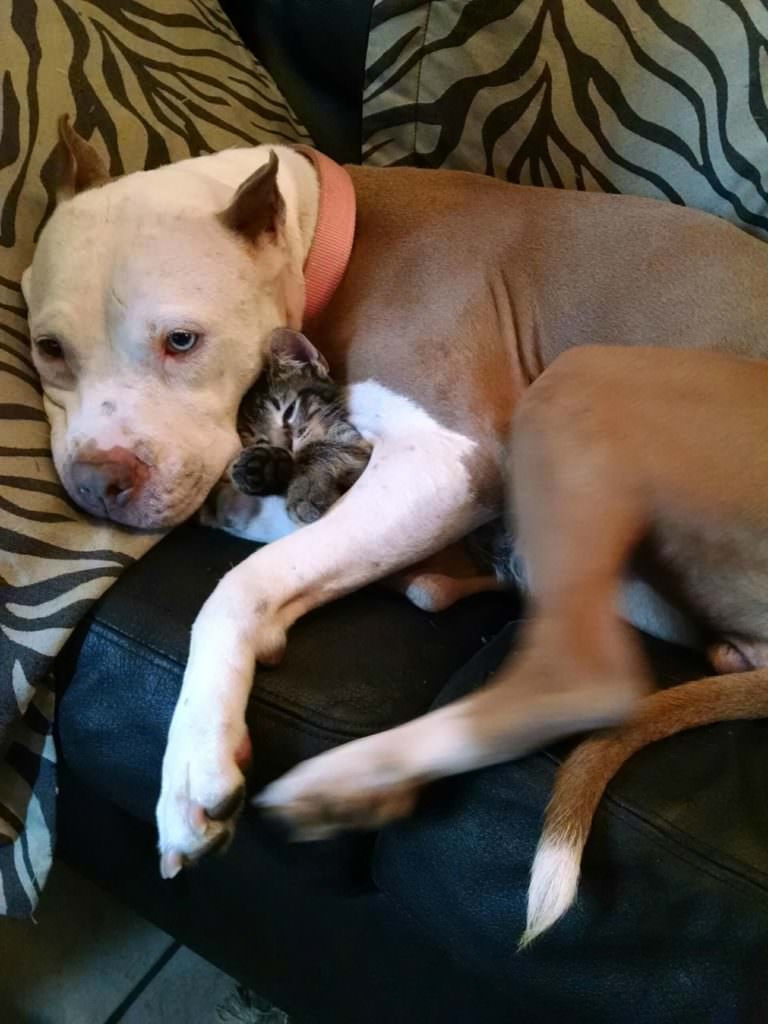 #5 – How can you say no to this face? Of course we can keep the kitten!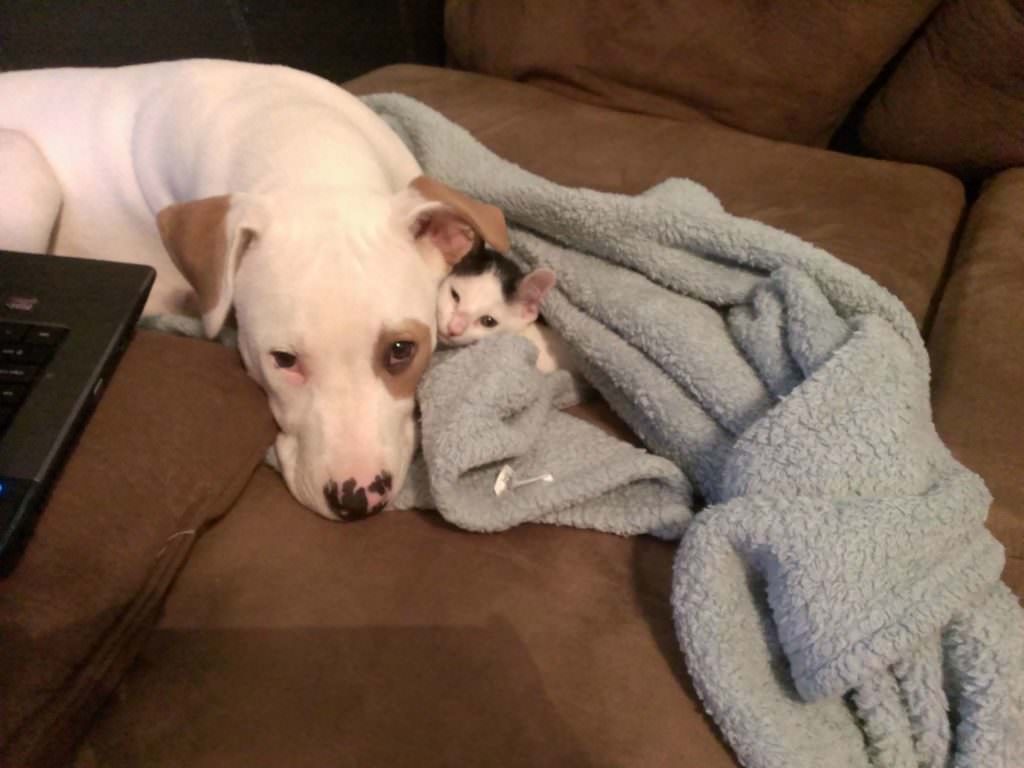 #6 – This relationship might be a little one-sided, but we have no doubt this cat will learn to love their pup back.
#7 – Cat approved: We can keep the cute puppy!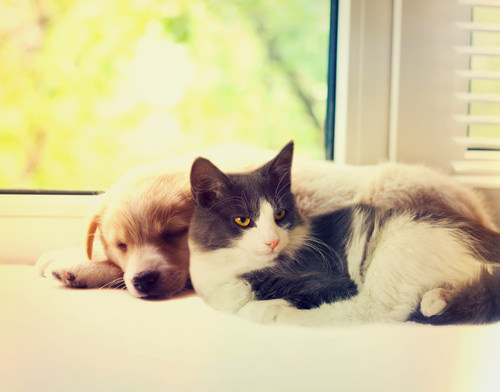 #8 – Nothing beats sharing a comfy bed together.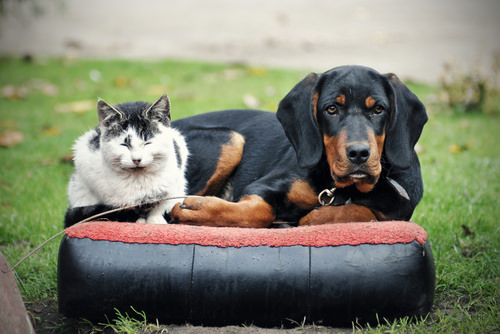 #9 – "A pitty and her kitty." We just love it!
#10 – All those wrinkles must be extra comfy!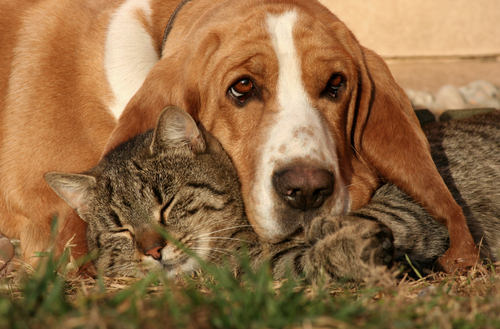 #11 – How ridiculously cute are these two?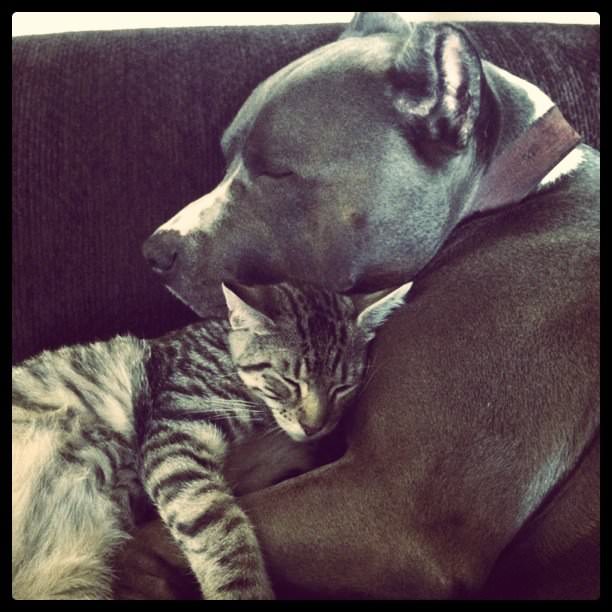 #12 – These two sure like they're planning some serious mischief!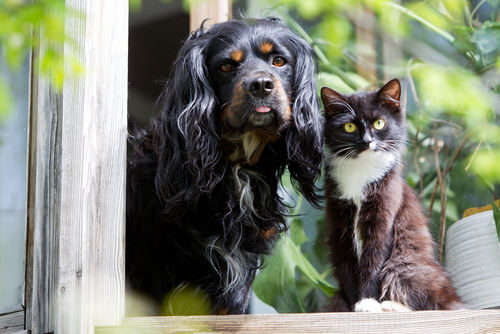 #13 – Now that is a warm, cozy bed to be jealous of.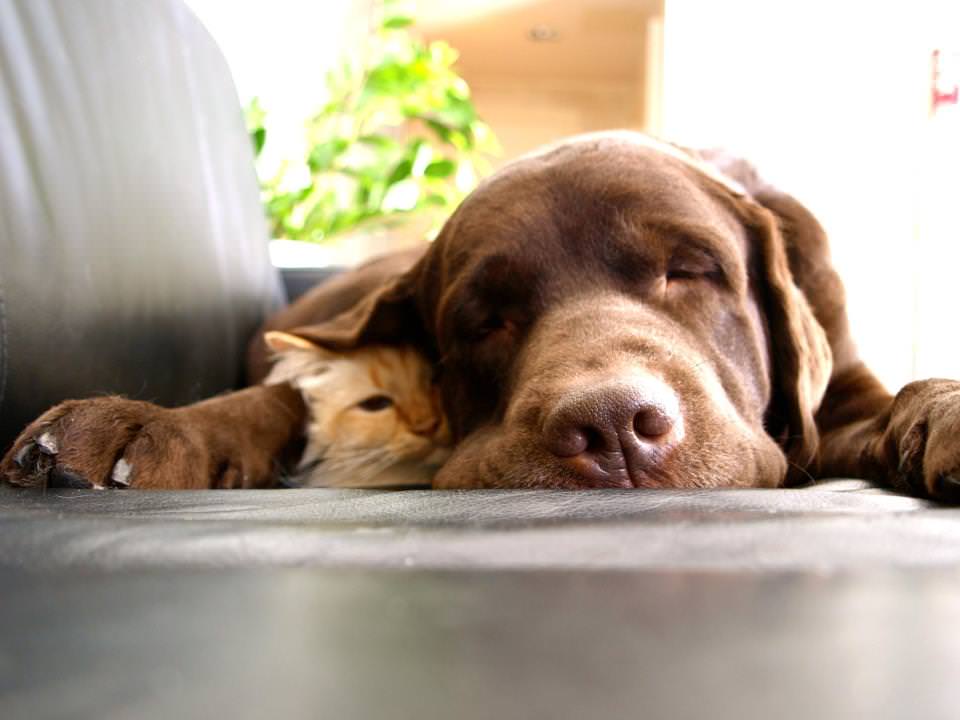 #14 – These two seem to have adopted each other.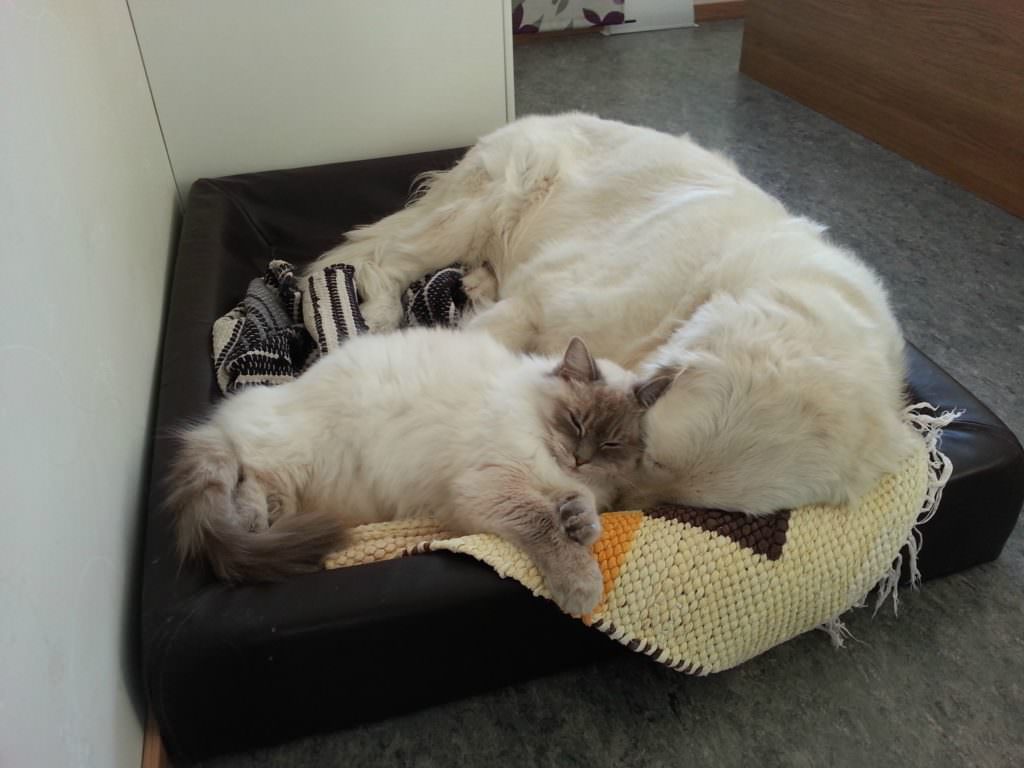 #15 – This tiny kitten has a friend and guardian for life.