All you need is love, right? These cats certainly think so. With the dogs vs. cats war raging on, these felines have decided to take the peaceful route and show that cats and dogs can truly be best friends!
#1 – This cat feels extra safe at night with their canine companion to protect them.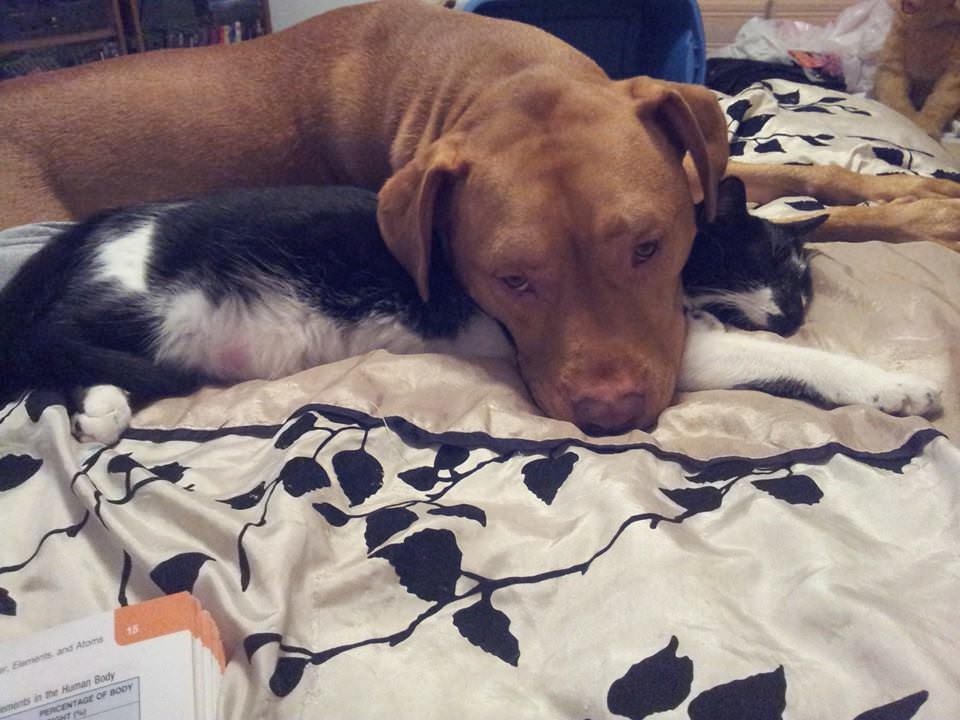 Click page 2 below for the next photo!