Have you ever wondered what your cat would do for a career if they had to make a living? Cats have unique personalities that constantly keep us on our toes, but they generally all have goofy dispositions that make them both solitary creatures and cuddly pets. In fact, depending on their mood, cats can even be a little human-like. Sometimes they want to socialize, sometimes they don't. Here we've compiled a list of 10 jobs we think cats would be really good at.
#1 – Private Investigator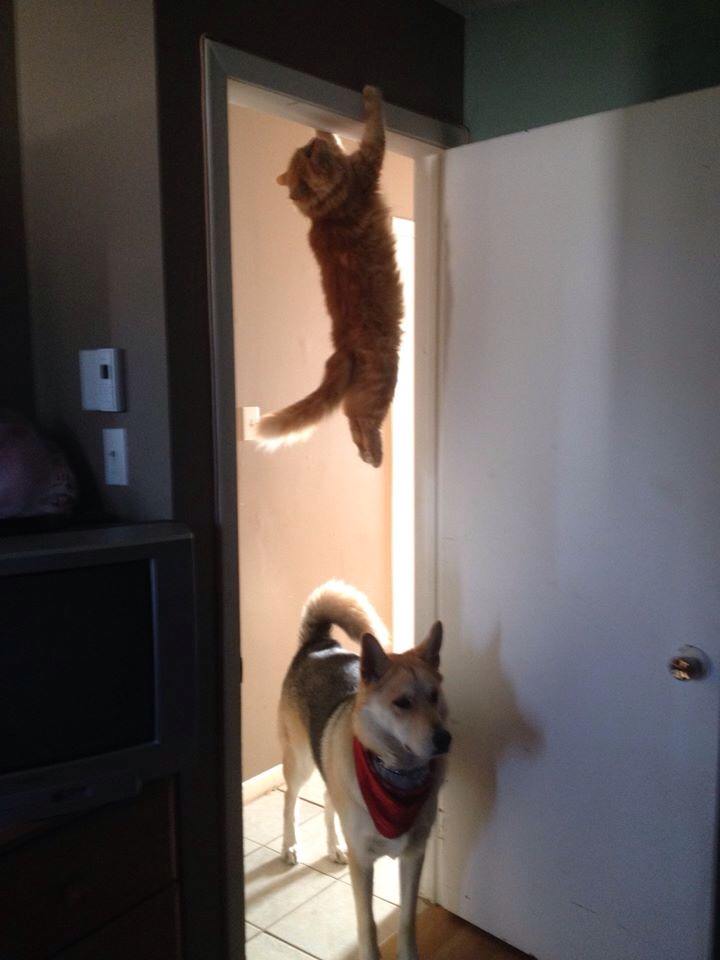 It's no secret cats enjoying spying on us. You might even catch them spying on each other and other people and animals. Because they're so sneaky, they'd make excellent private investigators. Although they don't usually share their findings with others, they make incredible spies.
Click page 2 below for the next job!