Have you ever wondered what your cat would do for a career if they had to make a living? Cats have unique personalities that constantly keep us on our toes, but they generally all have goofy dispositions that make them both solitary creatures and cuddly pets. In fact, depending on their mood, cats can even be a little human-like. Sometimes they want to socialize, sometimes they don't. Here we've compiled a list of 10 jobs we think cats would be really good at.
#1 – Private Investigator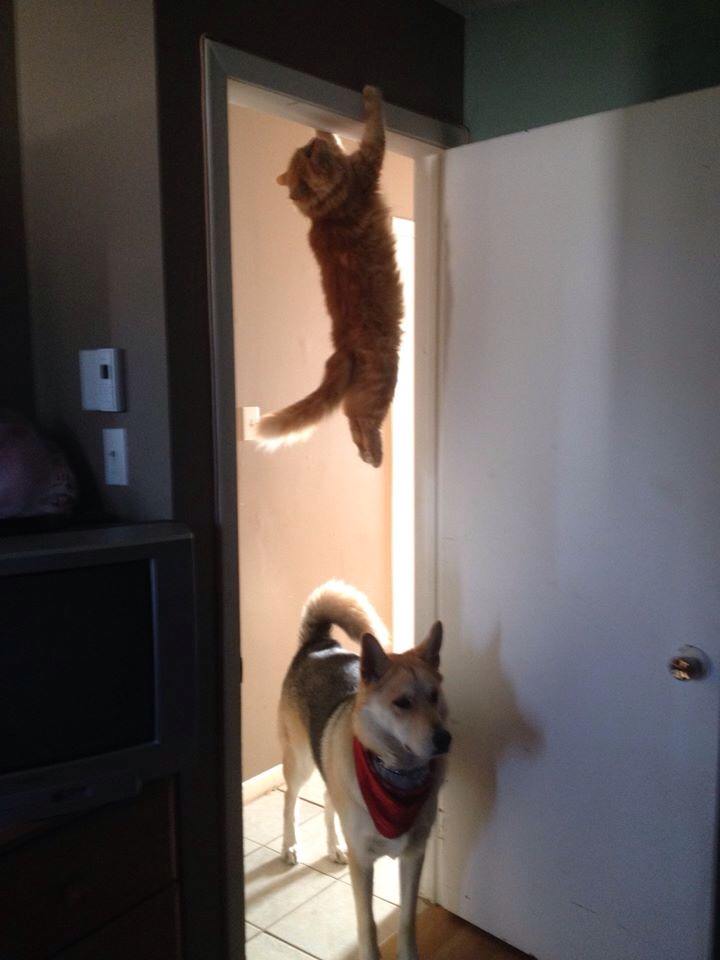 It's no secret cats enjoying spying on us. You might even catch them spying on each other and other people and animals. Because they're so sneaky, they'd make excellent private investigators. Although they don't usually share their findings with others, they make incredible spies.
Click page 2 below for the next job!
#2 – IT Manager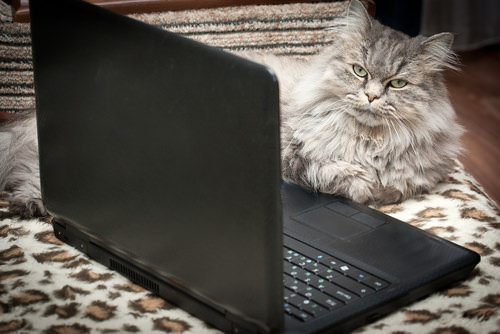 Cats love computers, so it makes sense for them to find a career in the tech world. Of course they'd have to be the manager, because they must be the ones in charge. That said, it's a lot more common to see cats sleeping on laptops and desktops than it is so see them working on them.
#3 – Model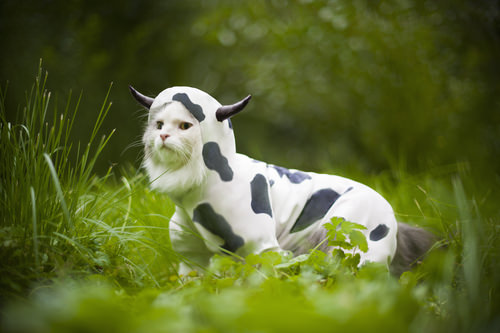 Cats are so cool, they let you dress them up in pretty much anything you want them to wear. They'll pose comfortably as you take your snapshots, fluff them up and feed them free snacks for their hard work being beautiful.
#4 – Conspiracy Theorist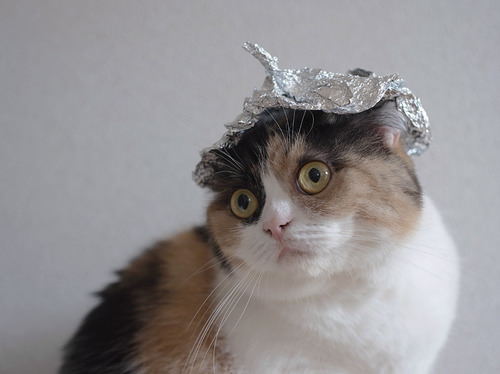 Cats are oddly paranoid, so it makes perfect sense that they'd be great conspiracy theorists. For all we know, they already have their weird theories about people and other animals. Haven't you ever wondered if they think laser pointers are some sort of conspiracy against them?
#5 – Musician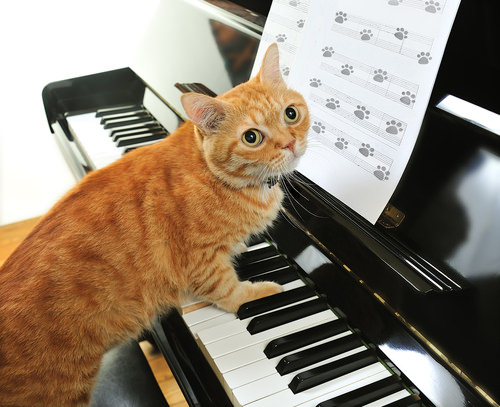 Cats love to mess with stuff and finding them playing with guitar strings or banging on a piano isn't unheard of. There's even been some cats that play the drums or take their skill to the turntables. Why deprive them of their natural talent?
#6 – Thief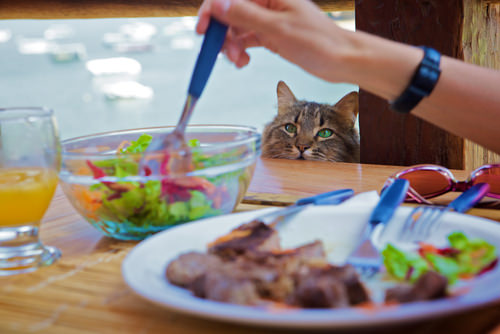 Thief – We know that cats are sneaky because of their incredible stalking skills, but what good is a spy that can't collect any evidence? Whether you're looking to employ your own thief to make some extra cash or you want your roommate's cookies, your cat has the skills you need. But beware, your cat might end up stealing your dinner.
#7 – Chef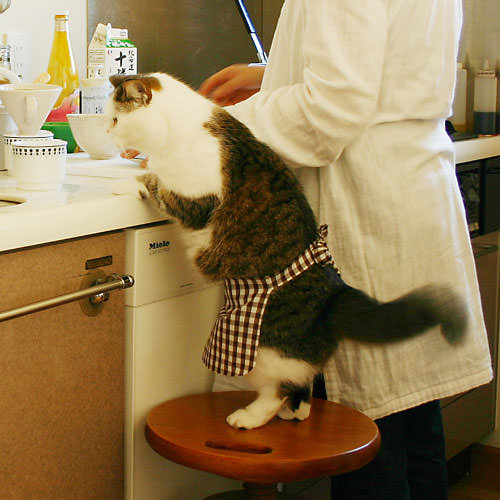 Cats love food, but they also tend to be somewhat picky. This only serves as a great reason to let them be their own chefs! They're masters at identifying the can opener and would thoroughly enjoy cleaning up and tuna or sardine juice left behind. Too many hamburger patties left over? Never fear, your cat is here!
#8 – Dietitian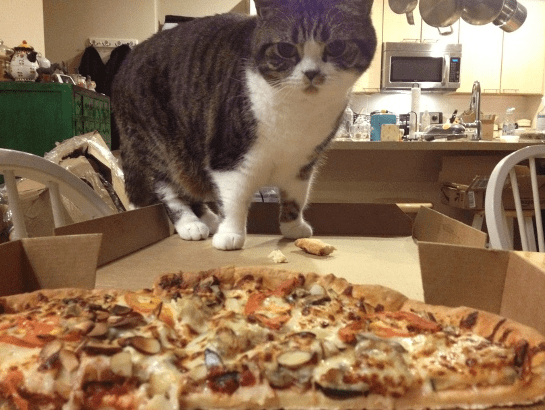 We've all experienced a judging eye from our cats from time to time and it's often when we're scarfing down some pizza or ice cream. It's almost as if they're concerned with our health. Maybe they are! After all, who will feed them if we aren't around?
#9 – Mystery Shopper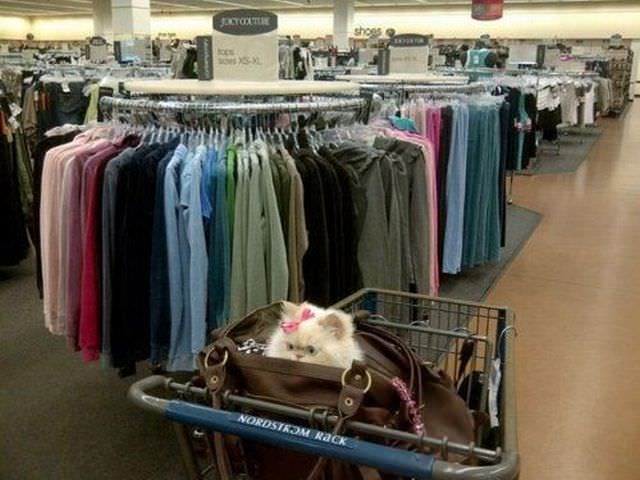 Cats love exploring new places and items, whether it's a restaurant or a paper bag. Letting your cat test new items will certainly give you an idea of what's going to work in the home of other felines.
#10 – Writer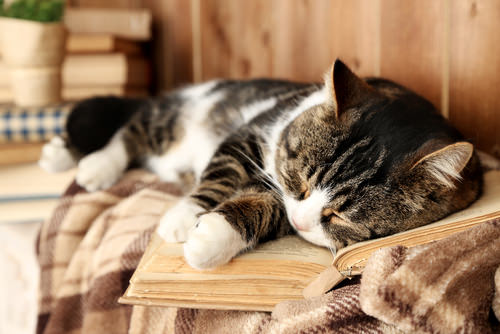 Cats are forever sleeping on our books and homework. It's almost like they're soaking in all the words through their bodies. Being as dramatic and colorful as they are, they'd likely come up with great ideas for stories and have an excellent way with words if they spoke our language.