The best part about having cats versus dogs is that they don't need to go outside. Therefore, the climate doesn't need to affect where cat lovers choose to live.
With that being said, there are certain places in the country that are more popular for those who love cats. Realtor recently compiled a bunch of data to see which cities are more popular for cat lovers. They found that cats are more popular in areas with colder winters and places where people work more and feel like they don't have enough time for a dog.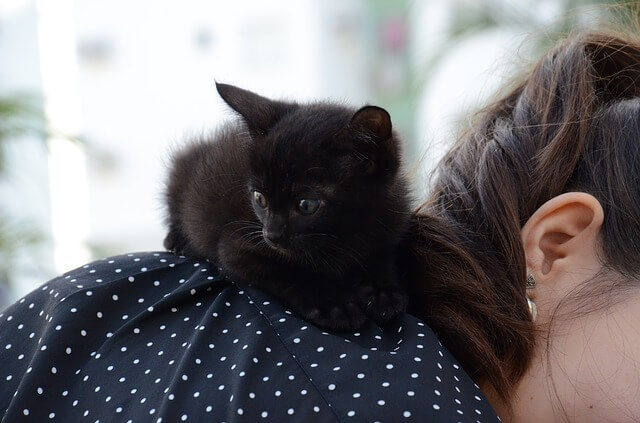 Realtor analyzed the 150 largest metro areas in the country and looked at a variety of factors including the percentage of homes on Realtor.com with cat-friendly features like catios; pet services per capita such as boarding, photography, stores, and veterinarians; percentage of Realtor.com rental listings that allow cats; Google searches for "cats;" and state cat ownership rates. They then included only one city per state for geographic diversity. Here's the top five list they came up with.
#1 – Albany, NY
The capital of New York state topped the list for the amount of homes that include cat-friendly features such as cat patios ("catios") and cat ladders. The Orange Street Cats' annual Kitty Bowl brings cat lovers together at a bowling alley to raise money for a local animal shelter. Albany is also home to Happy Cat Rescue that brings in adoptable cats from around the country.
#2 – Eugene, OR
Eugene offers a wide variety of pet services and an abundance of pet hotels who will be happy to watch your kitty when you travel so you don't just have to leave them with giant bowls of food and water when you leave town. Eugene is also home to Dream Storm Photography, where you can get a professional portrait made of your kitty.

#3 – Seattle, WA
Seattle Meowtropolitan is Seattle's first cat cafe, where you can sip a cup of coffee while snuggling up with adoptable cats. If you specifically love black cats, Seattle Humane waives adoption fees for black cats on Black Friday (the day after Thanksgiving).
#4 – Portland, ME
If you've ever wanted to do yoga surrounded by kittens, the Animal Refuge League of Greater Portland offers kitten yoga with 15 adoptable kittens as a fund raiser.

#5 – Manchester, NH
Manchester boasts Cats Kingdom, a pet supply store entirely for cats. They offer premium food and environmentally friendly cat gear. The store is a big hit with millennials who treat their cats like their kids.
Here are 5 other cat-friendly cities mentioned by Realtor:
#6 – Oklahoma City, OK
#7 – Stockton, CA
#8 – Austin, TX
#9 – Reno, NV
#10 – Lexington, KY
Do you live in any of the cities on this list? Would you add yours? Tell us in the comments below! 
(H/T: Realtor)