As the weather warms up, we all love to go outside and enjoy the sun … including poisonous critters!
Although we would never recommend letting your cat free-roam with no harness or enclosure, this photo serves as a reminder to keep a close eye on pets as predators come out of hibernation. It's safest for cats and dogs to be monitored at all times when they're outside, even in their own backyard.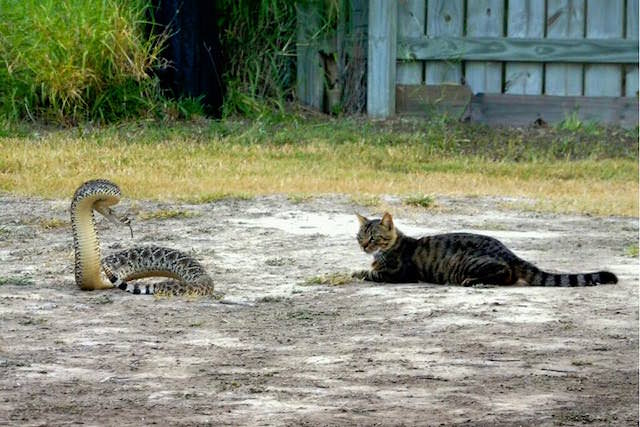 A news story by ABC 13 reports that the rattlesnake was found near a walking trail in Laguna Vista, Texas. (Note to dog walkers: keep a careful eye out when strolling through wooded or grassy areas!)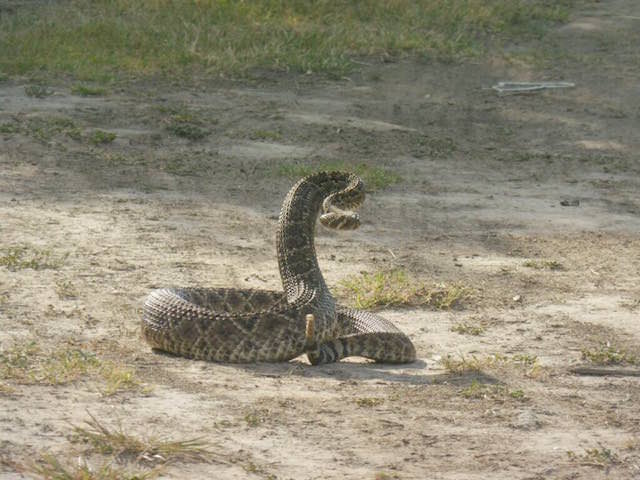 In one particularly shocking photo, the serpent is dangerously close to a stray cat. Luckily, the snake was captured and the kitty remained unharmed!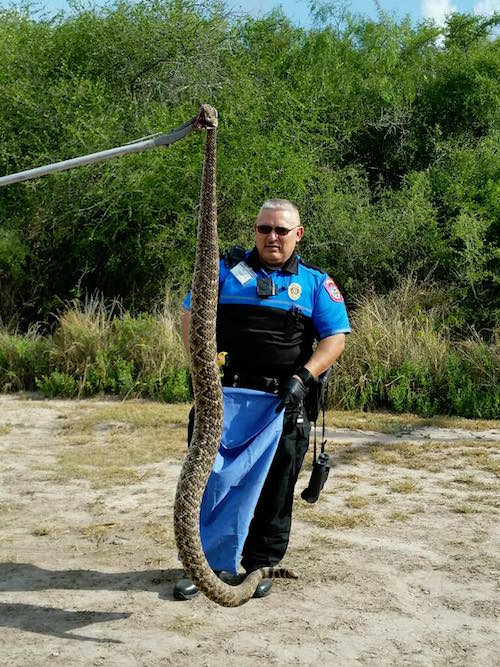 We're glad that this story has a happy ending, but letting pets outside unsupervised is risky – especially when there's poisonous predators around. Let's try to avoid unfortunate accidents by being diligent and keeping our beloved pets safe!
Share this story as a reminder to your pet-loving friends! 
(h/t: ABC 13)