Why should dogs have all the fun? Doga has been around for a while now, and we were all wondering when the cats – one of the most limber creatures on Earth – would get their turn.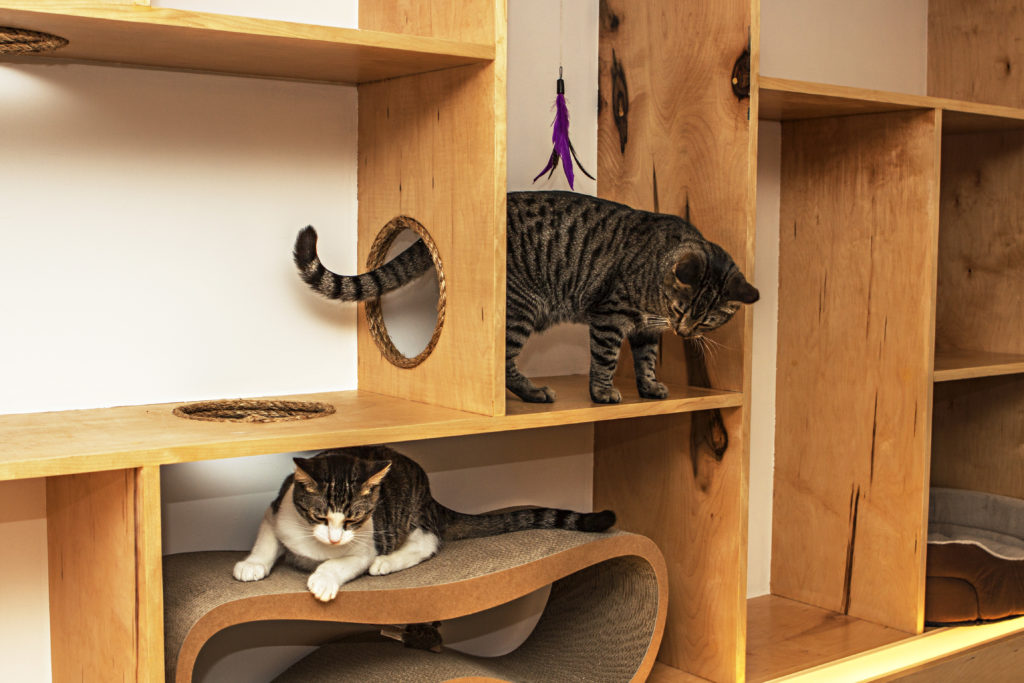 The Meow Parlour, a cat café where you can sit, have a cup and pet a rescue kitty. It has resident adoptable cats through a partnership with KittyKind, a local non-profit, no-kill cat shelter.
Meow Parlour Co-owner Christina Ha does yoga at home, but found her cat was always in the way, making her believe you couldn't do yoga with a cat.
That was until she found that there were places already offering cat yoga.
At the same time, a yoga instructor applied for a job at Meow Parlour. The signs were all there. It was time to try cat yoga. Think Your cat is ready for some yoga? Feline Yogi makes yoga mats for cats.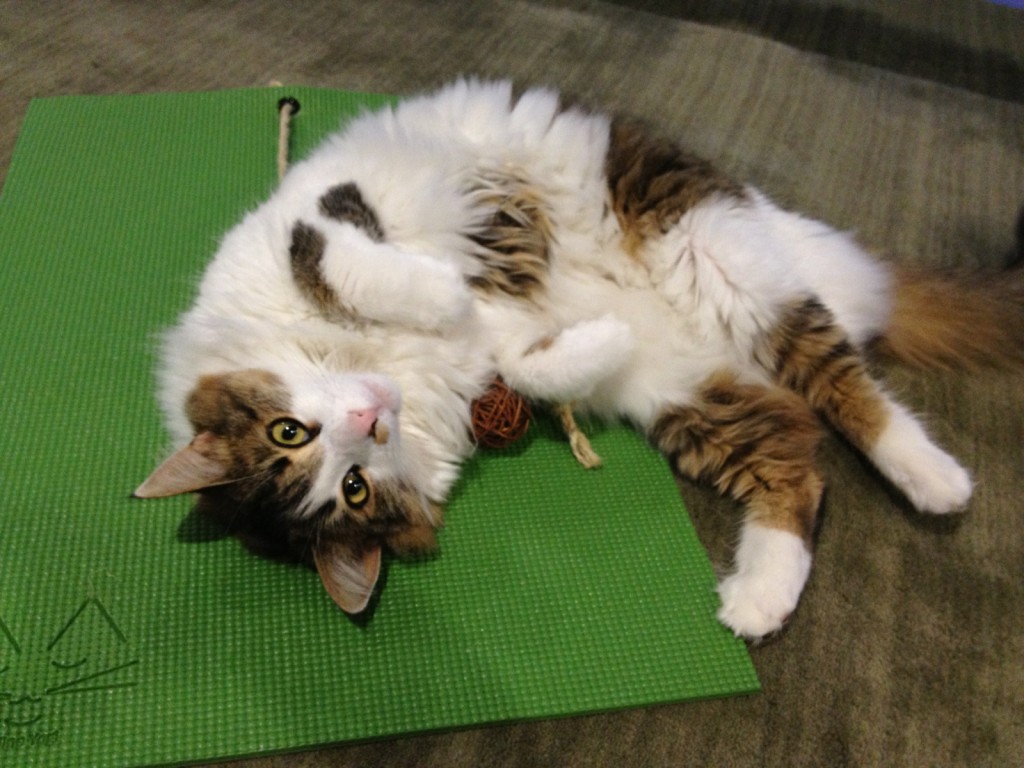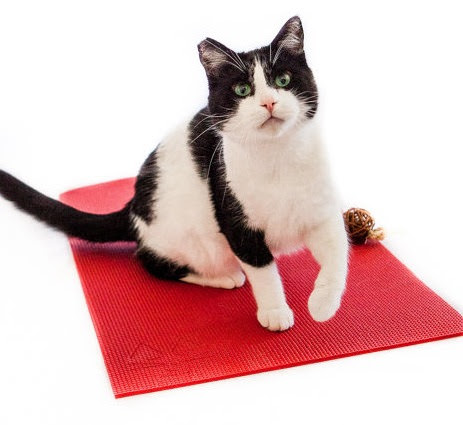 Want to see it in action? This video is from Homeward Bound Pet Shelter in Decatur, Illinois, who also offers a cat yoga class. We think it's the cat's meow!
The classes are taught by Amy Apgar, a Prana Power Yoga teacher. The 1.5 hour class includes 30 minutes of kitty time, 45 minutes of yoga and 15 minutes of cooling down with the kitties. Their classes are popular, and book out weeks in advanced. If you live in the New York City area, you can book a class here.
With obvious benefits to the humans, the cats get interaction, relaxation and positive energy.
Did you like this?