Looking for the purrfect Mother's Day present for the cat mom in your life? Look no further – we are sure she will love one of these amazing gifts.
#1 – Personalized Cat Mom Necklace
This adorable necklace features a cute kitty charm and another charm with the word "mom" on it. You can request that the kitty charm be stamped with an initial if you like.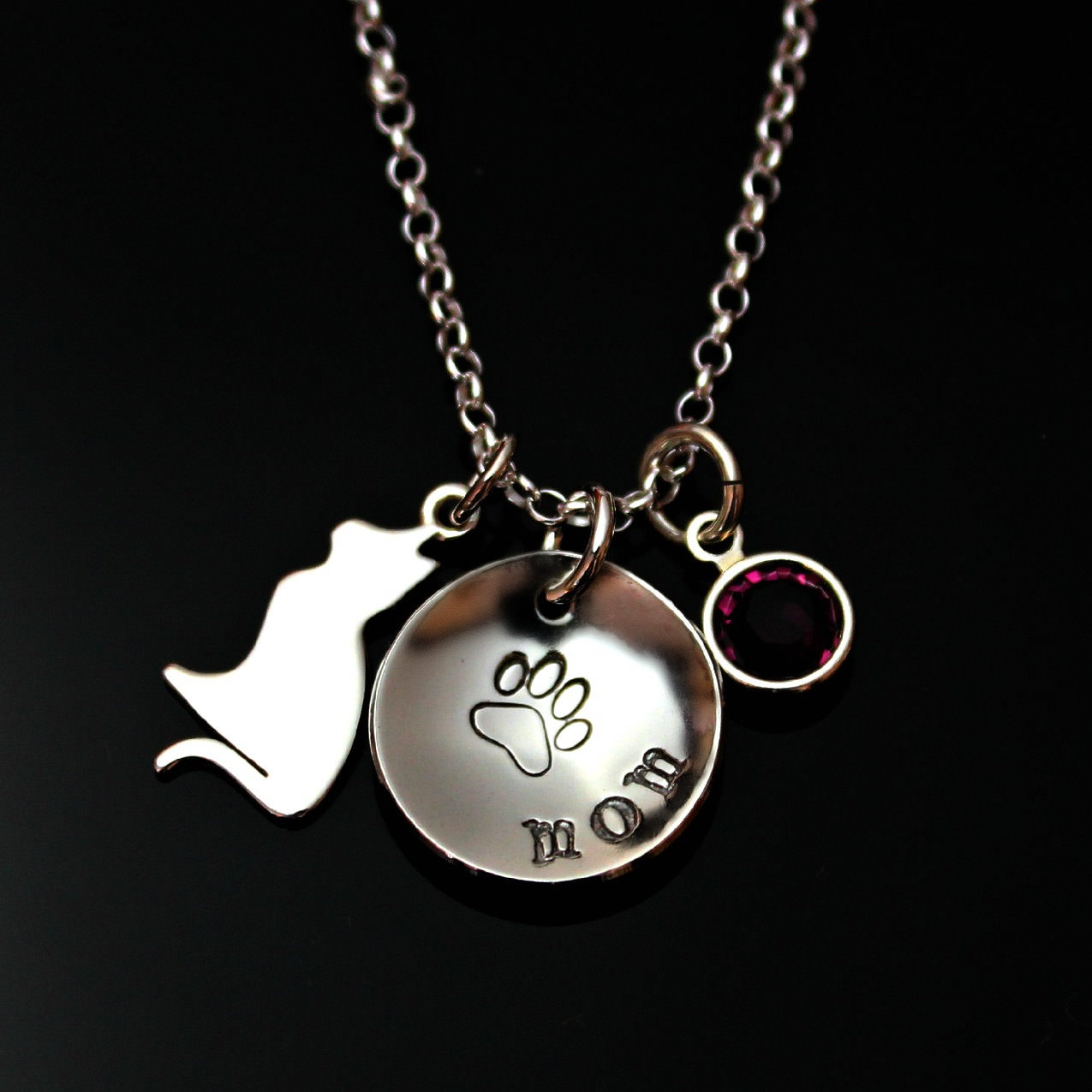 #2 – Crazy Cat Lady Apparel
If the kitty mom you know is a proud "cat lady," than this is the purrfect gift for her. It comes in three sizes and you can choose between a hoodie, T-shirt, or v-neck shirt.
#3 – Cat Tao Glasses
This set of four glasses are just too cute. She will love drinking everything out of these – they feature yin and yang images on each glasses that explore feline duality.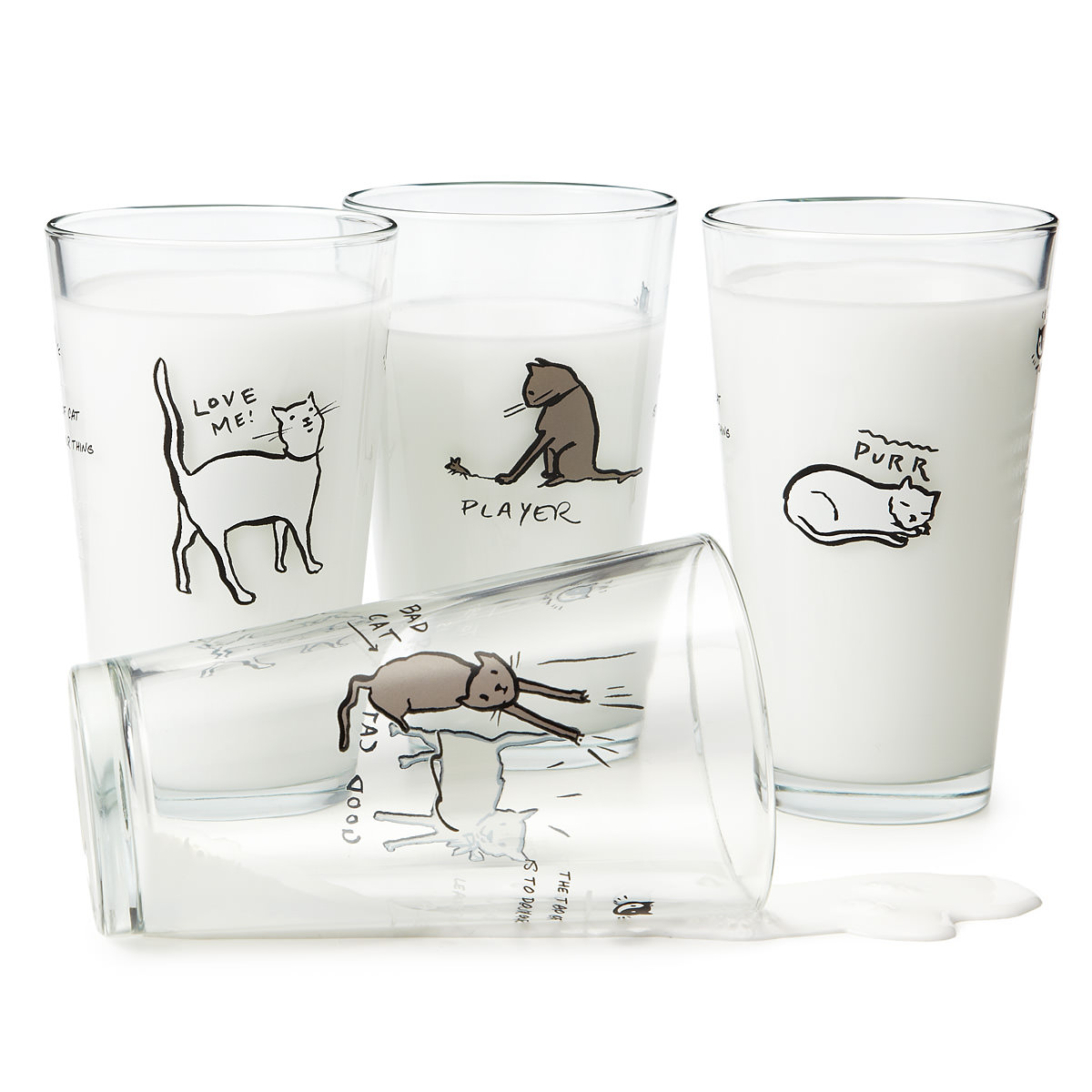 Click page 2 below for the next gifts!
#4 – Card From The Cat
Is your cat considerate? A card that comes from the cat on Mother's Day will certainly make her day. Stamp her kitty's paw prints on the inside for a special touch.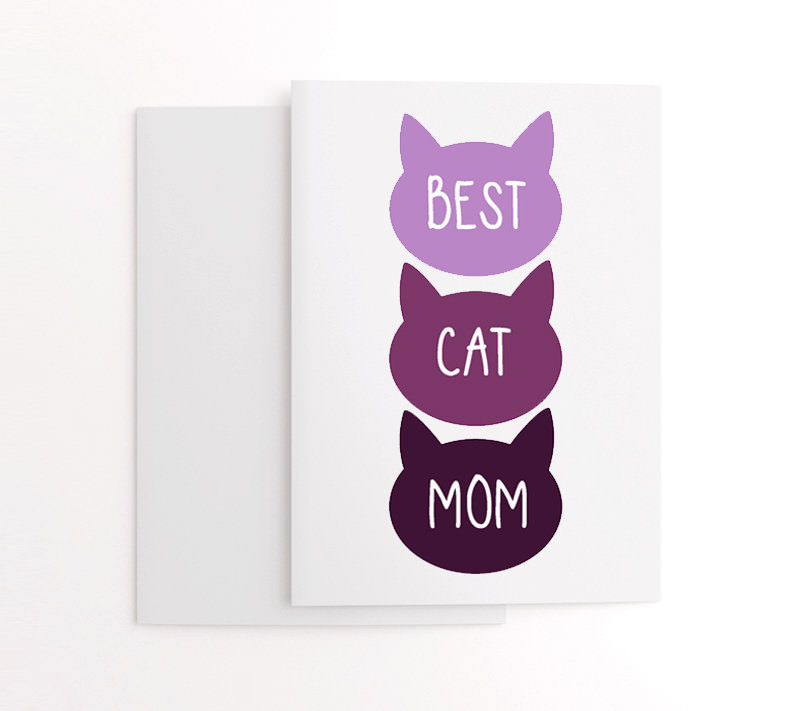 #5 – Cat Balancer Stake
This fun garden stake features a kitty balancing while two hanging fish mobiles swing in the breeze.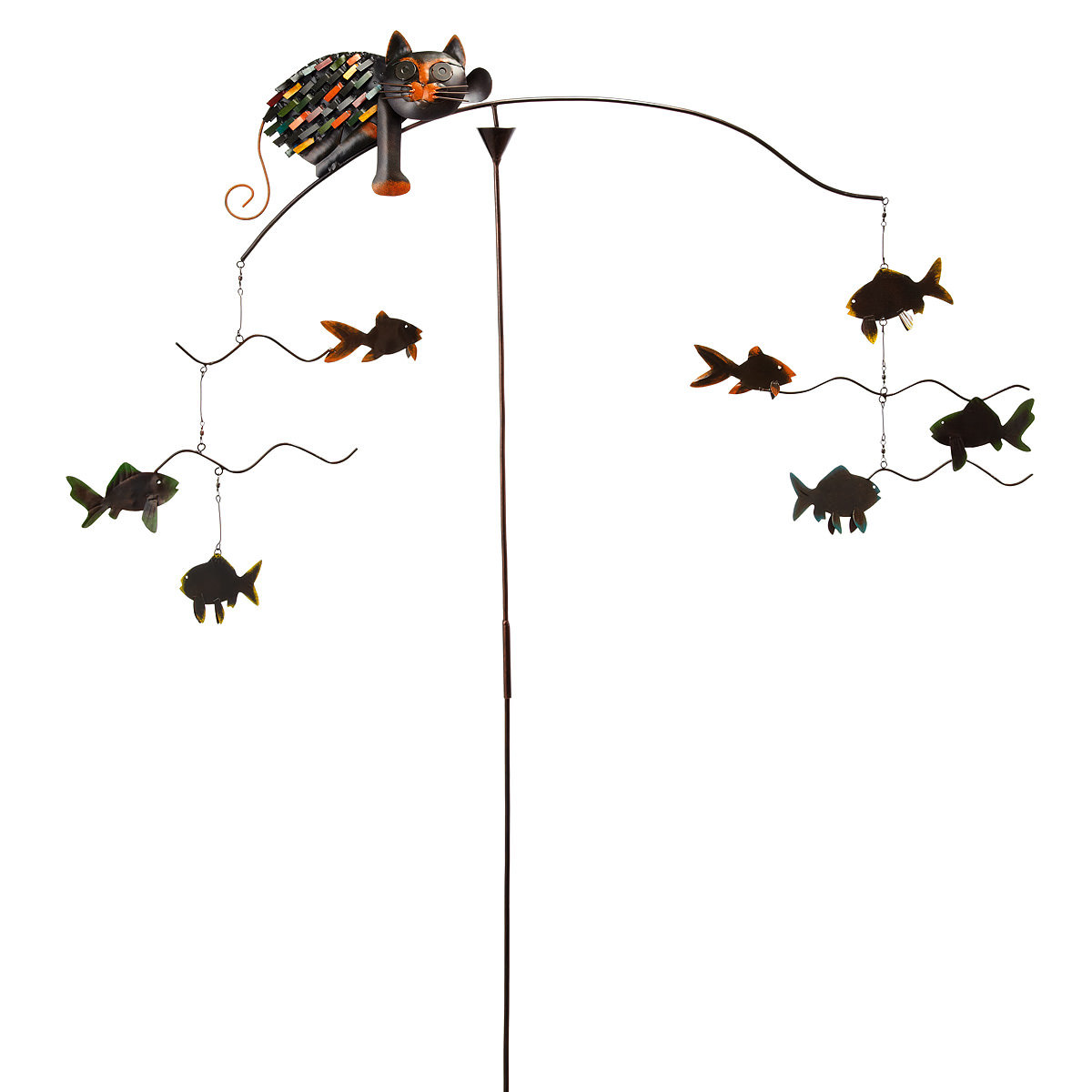 #6 – Cats Are My Bag Tote
This funny and functional tote is a great gift for the lady that loves bags as much as she does cats.
#7 – Cat Mother Of The Year Mug
A funny mug that will make her smile every time she goes to get her coffee, this mug has a newspaper headline naming the "cat mother of the year" and proclaiming that "all lives should have nine cats."
#8 – Laurel Burch Autumn-Felines Silk Scarf
This beautiful 100% silk scarf is accented with a few pretty orange kitties on each end, making it the perfect cat mom gift.
#9 – Cat and Mouse Garden Sculpture
A simple, yet adorable design, these two are ready to come and keep you company while you sit in the garden with your kitties on a fine spring day.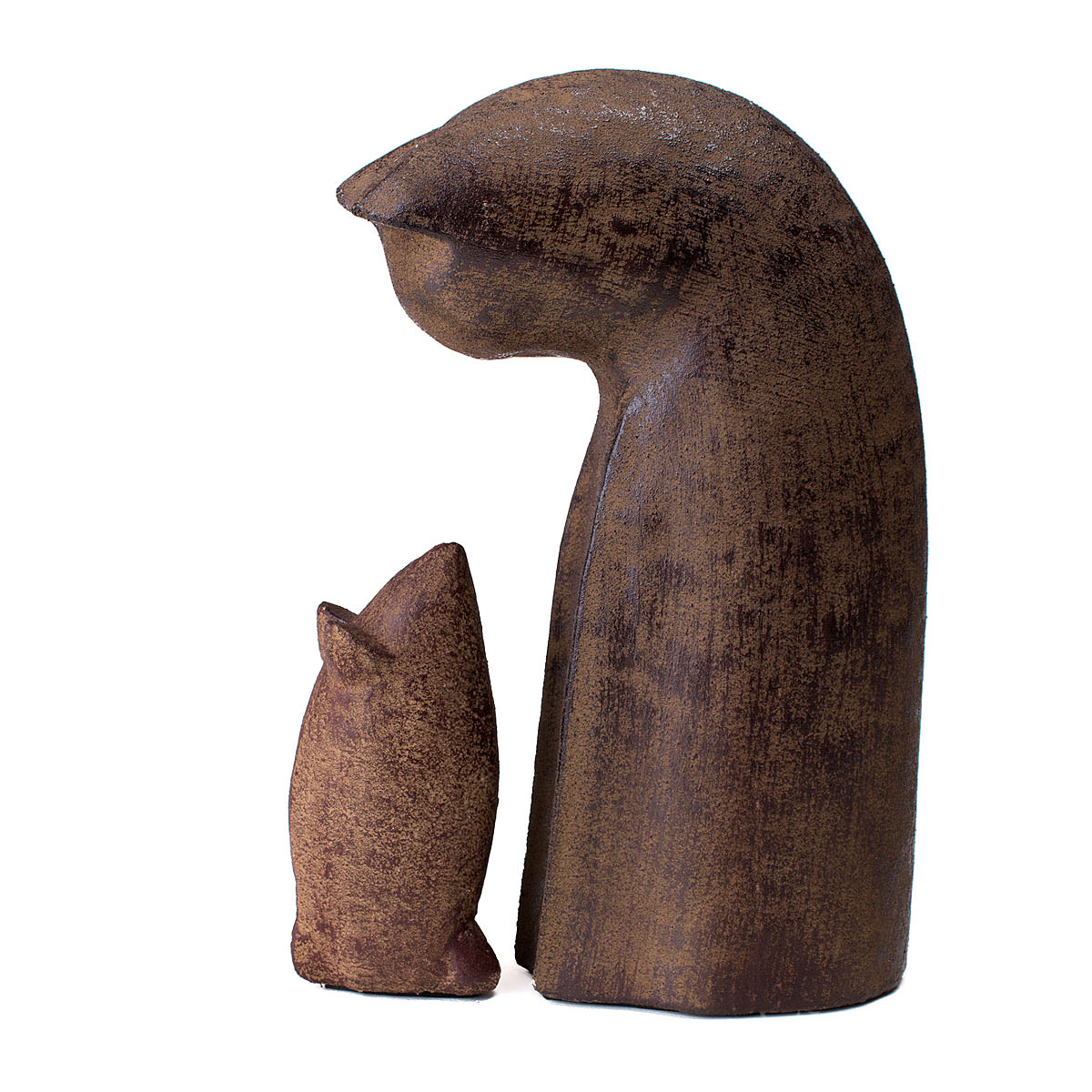 #10 – ASPCA Tender Voices Cat Pendent
This stunning necklace features a sterling silver, diamond encrusted heart with a 10k yellow-gold kitty stretching through it. A portion of the proceeds goes to the ASPCA. Available online only.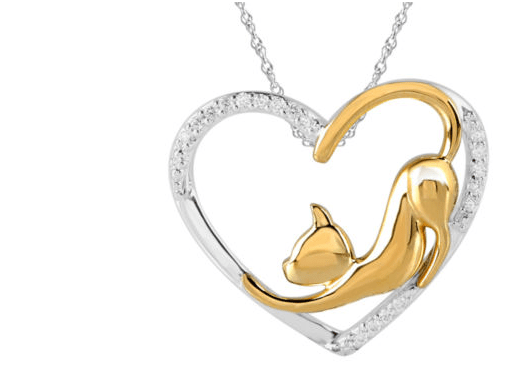 #11 – Ceramic Cat Mom Travel Mug
If you have a cat mom on the go, this is a great gift for her. She can think about her kitty regardless of how far or often she has to travel.
#12 – Custom Nose Print Pendant
The talented artists at Horsefeather Gifts can make your cat mom a gift she will cherish forever – a nose print pendant out of her kitty's nose. You can also do a paw print.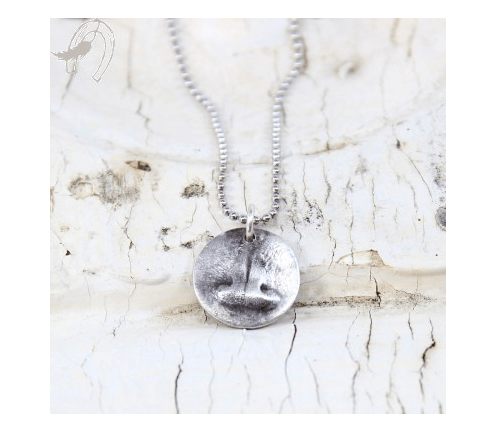 #13 – Crazy Cat Lady Cuff Bracelet
If you are buying a present on Mother's Day for your cat mom, chances are this bracelet describes her perfectly. You can chose cuff size and finish (shiny or matte).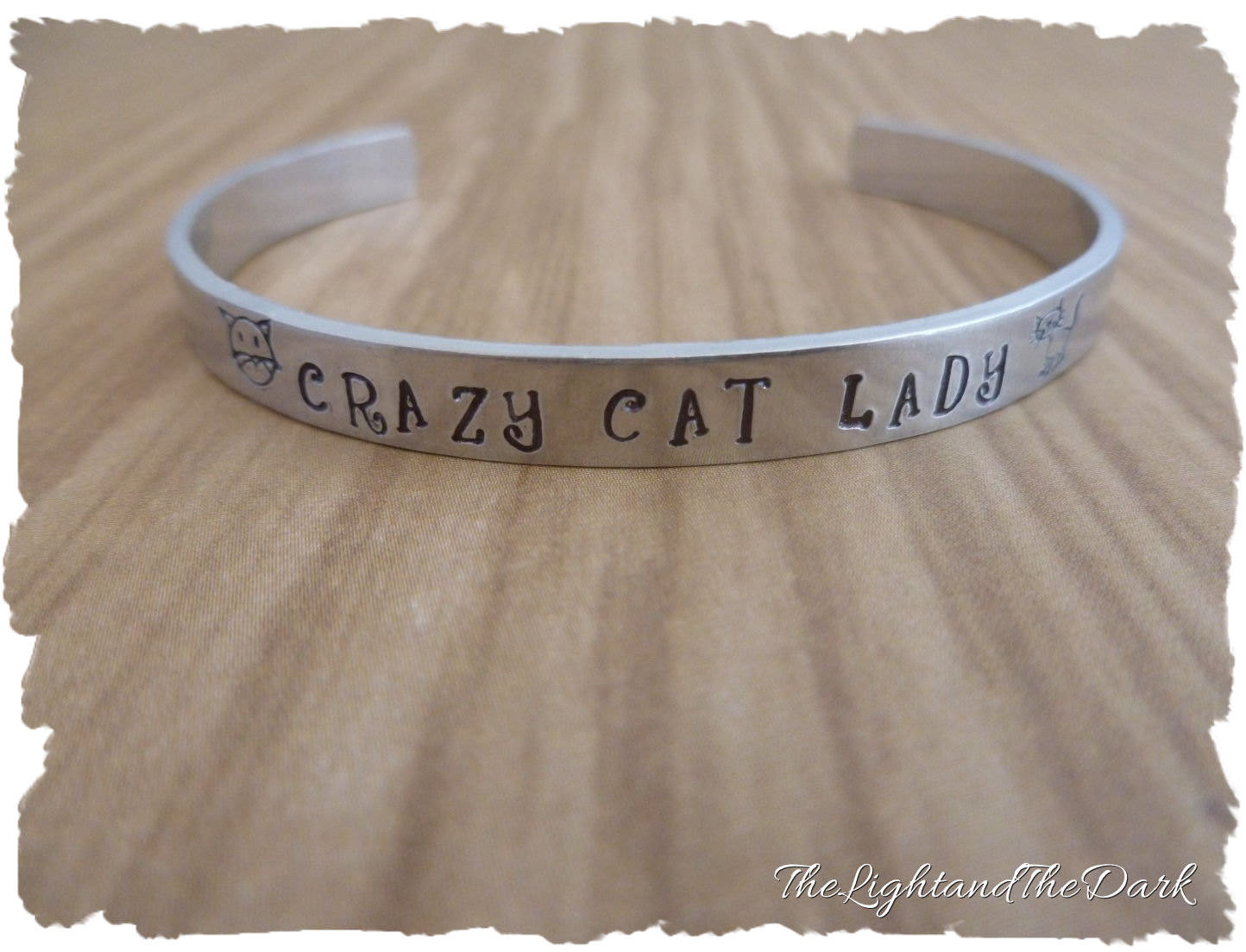 #14 – Black Cat Watch
This adorable watch has black kitties in all sorts of poses instead of numbers, making it a watch she will actually want to look at, because no matter what time it is – it's "kitty time!"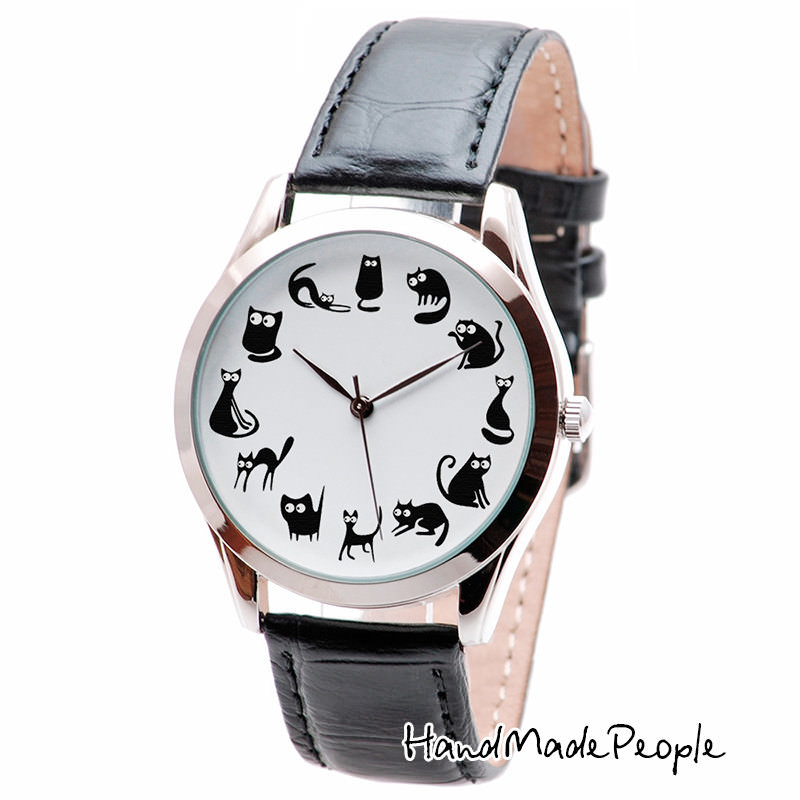 #15 – You Had Me At Meow Burlap Wall Art
Burlap and canvas are hot trends in decorating right now. This fun wall hanging combines her love of style with her love of cats. The neutral colors means it will go well with just about any décor.