Most people fantasize about what their wedding proposal will be like. In many cases, the real deal even exceeds expectations. For Vanessa Petrasko, dreams came true when her significant other Mike Lovely proposed to her. He waited for the perfect moment to do so: while adopting a rescue kitten!
Vanessa's reaction to the proposal is heartwarming and priceless. It's not every day that you get engaged and save a kitten in need. So, it was clearly a big moment for all three of them!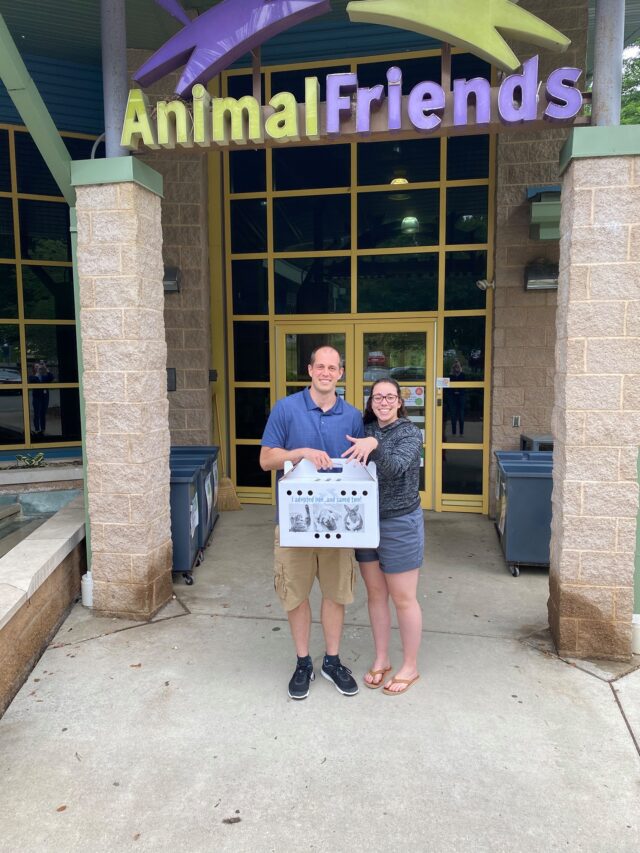 The Cutest Wedding Proposal
At the start of July 2021, there were new beginnings for animals and humans alike. Vanessa and Mike visited Animal Friends in Pittsburgh, Pennsylvania to see the adoptable cats. They quickly fell in love with a small gray kitten named Molly.
Yet, the couple's love for the kitten wasn't the only love that day. When they entered a meeting room to visit with Molly, Mike had a heartwarming plan up his sleeve. Once Vanessa sat down, he got down on one knee, holding the tiny kitten in his hands. It wasn't just a kitten adoption, but also a wedding proposal!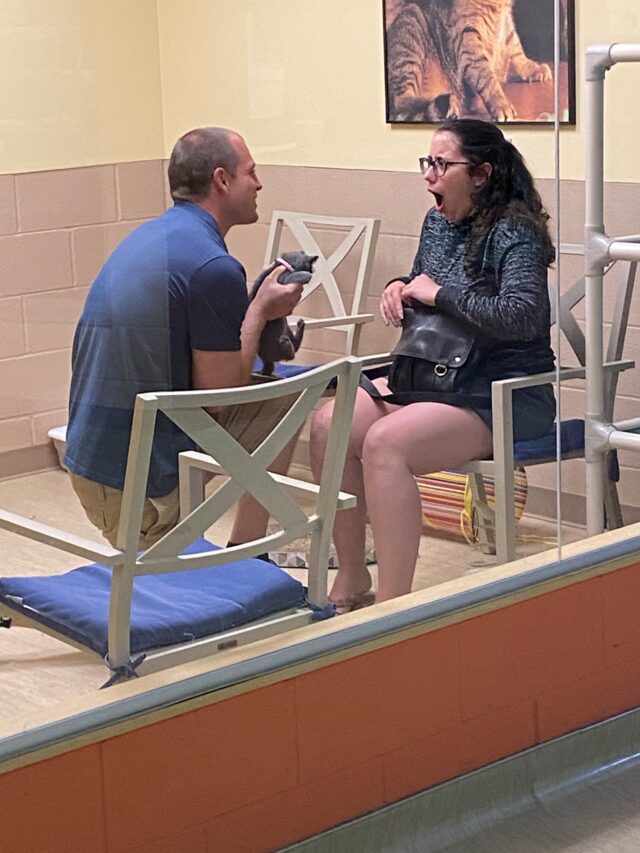 "They're getting meowied!" Animal Friends wrote on Facebook. "Here's to new beginnings … not only did Molly find her new family last week, but her parents also got engaged with a little help from the sweet little kitten herself. We love a good "happily ever after" and we were thrilled to be a part of two in the same day!"
The kind shelter staff took photos during the sweet proposal. In every photo, Vanessa's mouth is hanging wide open. Her expression is full of pure shock and joy.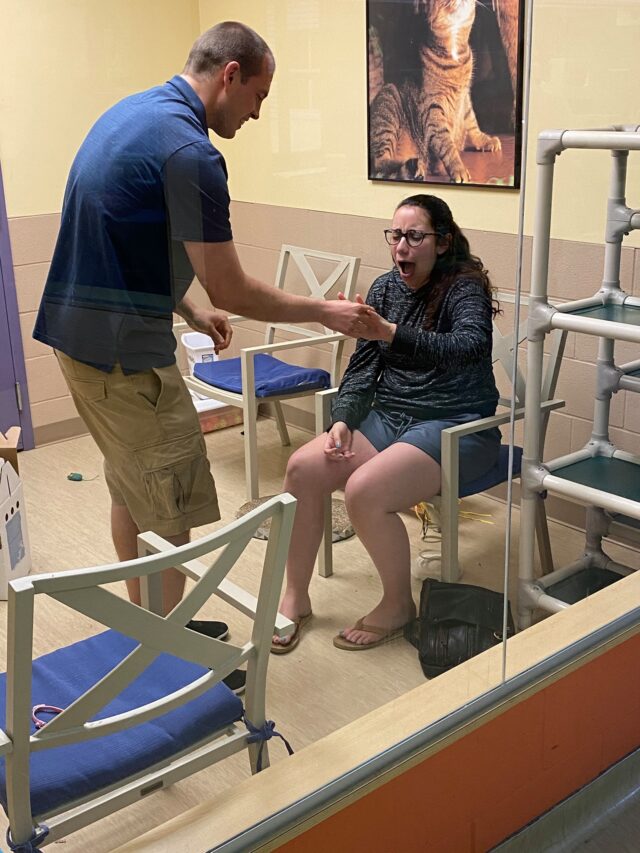 A Beautiful Family
This moment was life-changing for the kitten and the couple. After Vanessa said yes, the couple posed outside of the shelter as they exited with their new furry friend and a beautiful engagement ring.
Since then, Vanessa shared a photo of Molly in the comments to let everyone know that the little kitten is doing well. In the photo, Molly has the cutest pink collar and her very own scratching post.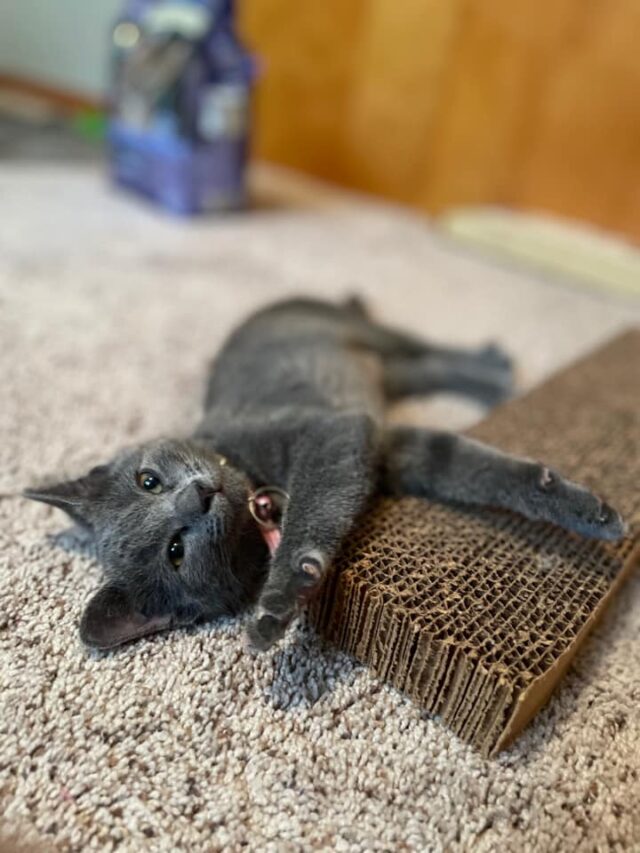 "Big thanks to Corrie and the staff at Animal Friends for planning such a wonderful day that we will always remember! Our sweet girl is so loved," wrote Vanessa.
Happy endings do exist! With this story circulating, people are going to need to up their game if they're planning on proposing. An engagement and adoption on the same day are sure to make that memory more special than ever! Maybe Molly will be a part of the wedding too.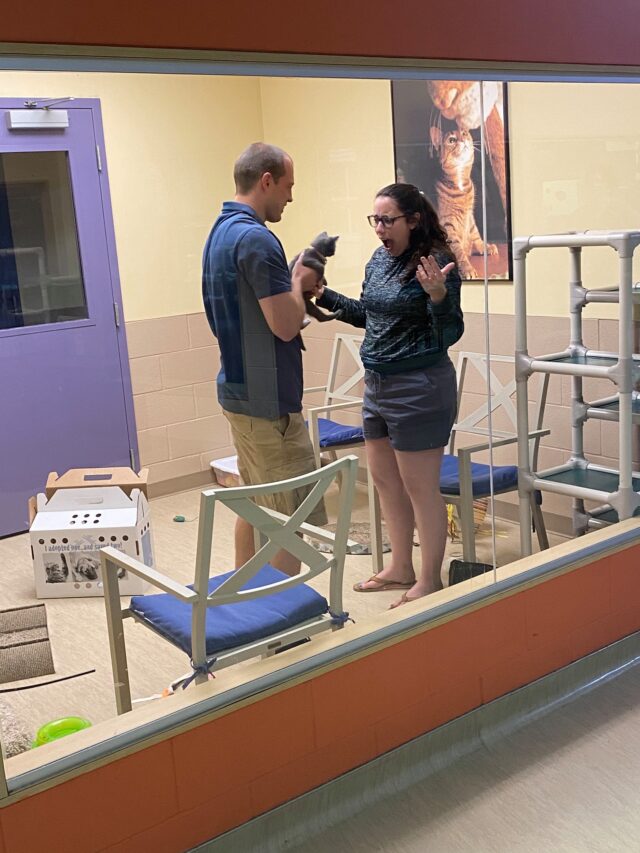 H/T: @AnimalFriends/Facebook
Featured Image: @AnimalFriends/Facebook