For those who want to bring their cats anywhere and get cuddles from them anytime, this hoodie is for you! This awesome cat hoodie invention from Japan clothing company Unihabitat has a kangaroo pouch where you can put your cat just like kangaroo's joey!
It also comes with a cord that doubles as a pom-pom that your cat can play with!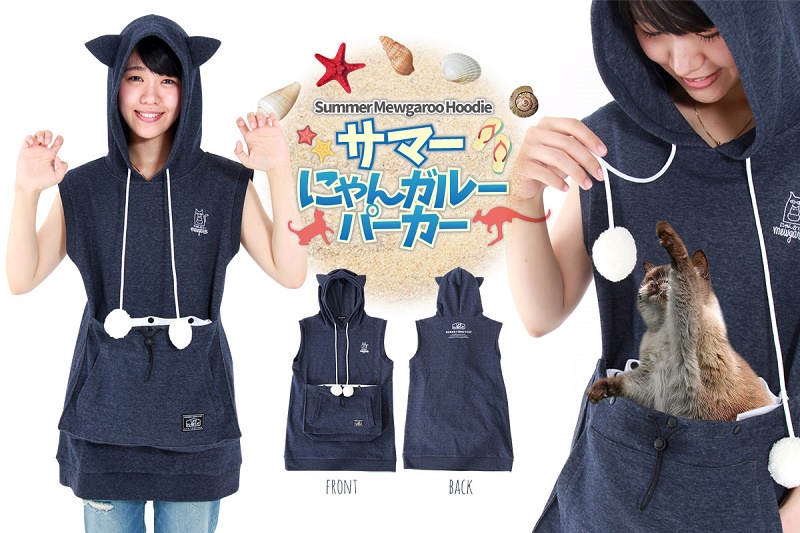 The pouch can hold up to 7kg. The fabric is smooth and machine washable too!
Check out the video below!
Isn't this amazing?! If you have small dogs, you can put them in the pouch too.
If you want to know more about this awesome hoodie, or if you want to buy one, you can go check it out at Amazon or at Unihabitat's website.
Did you like this?