The famous Cole & Marmalade are raving about these treats, and for a good reason. They're not only healthy and delicious, but they help feed and care for BIG cats through the Big Cat Rescue!
The Story Behind Big Cats Helping Little Cats Treats
It is amazing how an idea, triggered by one simple question from a 12-year-old, can come full circle. As our business partners' family was nearing the exit after their first tour at The Big Cat Rescue in Tampa, Florida, his son asked, "Dad, you already make products to help dogs, why can't you also make products to help the Tigers?" He told him it was a great idea – but why stop there? Let's create products that help make cats of all sizes happy – and their owners too!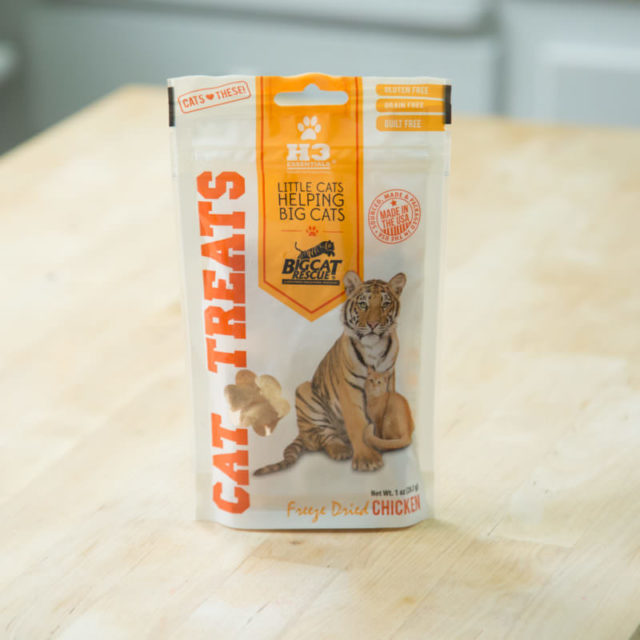 The idea became our chicken treats for cats – made in the USA from healthy, all-natural, freeze-dried chicken. Available in a variety of flavors, every online purchase of these treats helps support the Big Cat Rescue. To get the word out, we've partnered with animal advocates and lovers – Chris Poole of Cole & Marmalade™ to generate awareness for the 'Little Cats Helping Big Cats' campaign.
We hope your cats enjoy these treats as much as our cats do and feel good about helping the big cats.