The time has come again for cats to wreck the halls! And while you're putting decorations back together, remember this, at least the kitties deliver laughs with their destruction, and social media is heavily decorated with cats either destroying or enjoying Christmas trees. Lucky for three-time Emmy nominated comedian Randy Rainbow, his cat keeps her paws to herself when it comes to his beautiful tree. Not all of us are so lucky!
Rainbow shared a lovely photo of his cat sitting tree side on Twitter to celebrate the first #caturday of the holiday season. The post led to a string of replies featuring cats and Christmas trees. But these aren't the only holiday cat pics to be found on the internet. Everywhere you scroll, the feeds are decked with kitties enjoying and/or destroying their parents' holiday décor, so get ready for festive feline fun!
Cats and Christmas Trees
Randy Rainbow's cat sweetly enjoys her tree, and because it's such a purrfect scene, she had to have her picture made.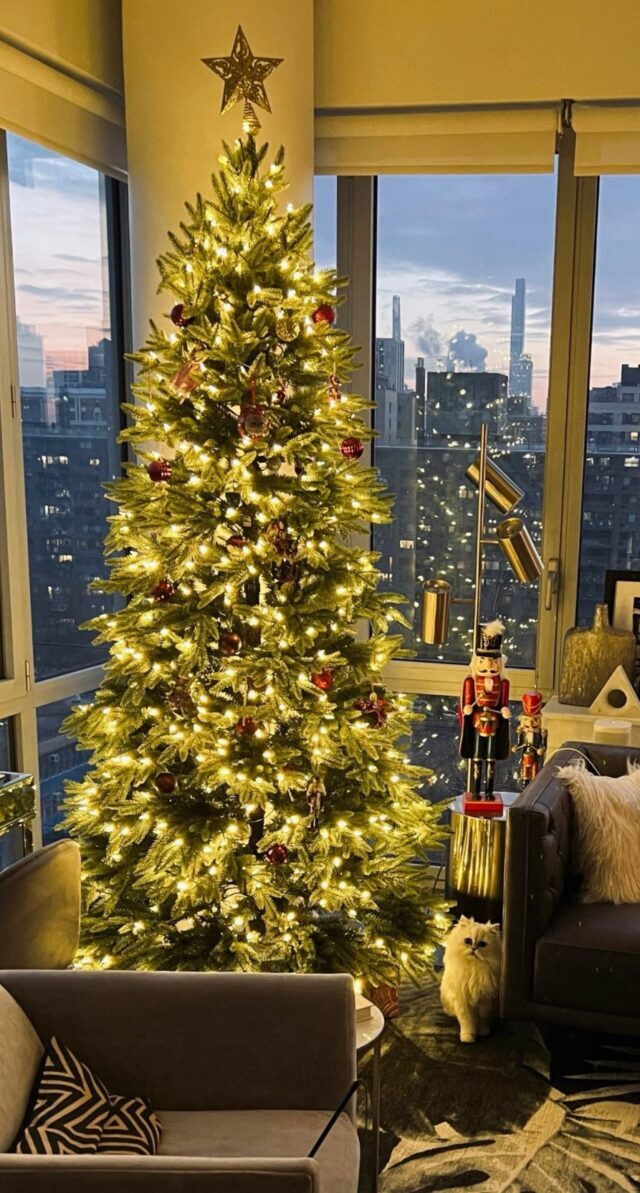 And like Kitty Rainbow, these cats were happy to be photographed by their trees. Well, some of them are actually in their trees. Like Milo! Can you find him among the branches?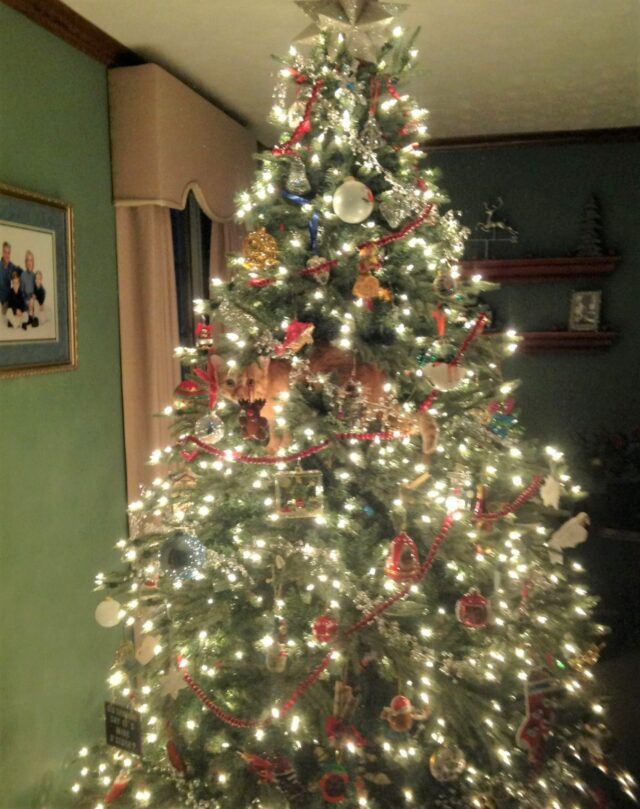 This cat parent worries their tree is
"unlikely to survive until Christmas." We agree with that worry! Look at that lurking kitty…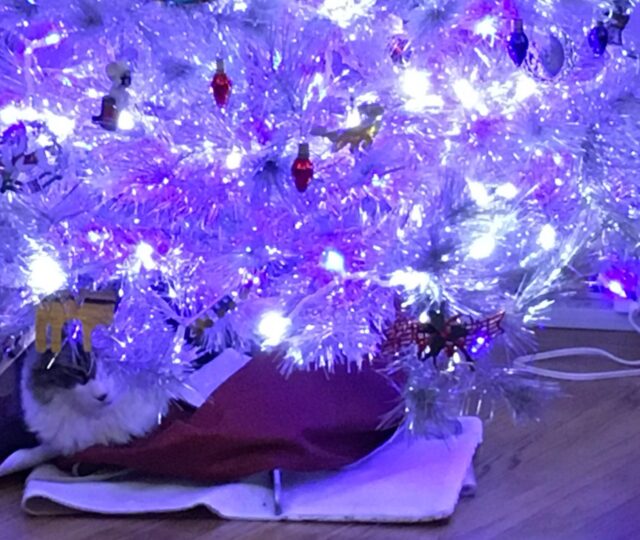 Not a cat, but a dog, and his mom said, "He's weird."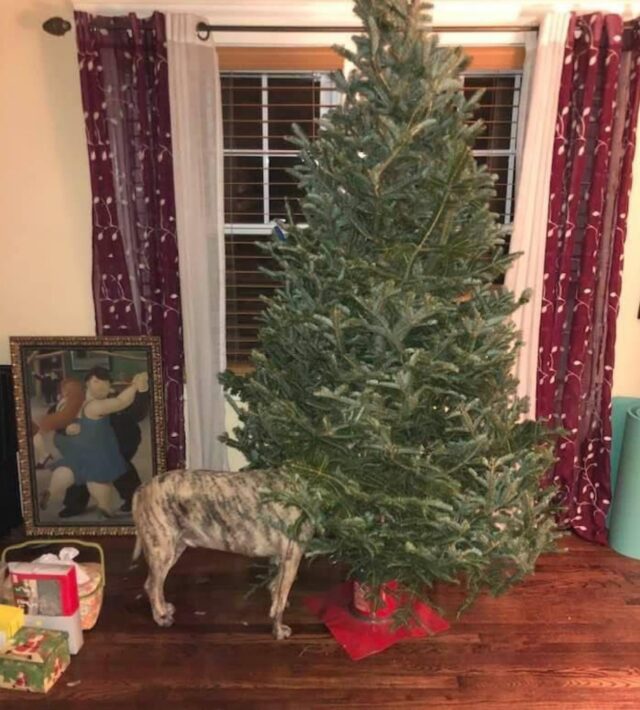 Another cat parent showed they have "a similar ornament," too.
This cat likes to pretend to be an ornament too…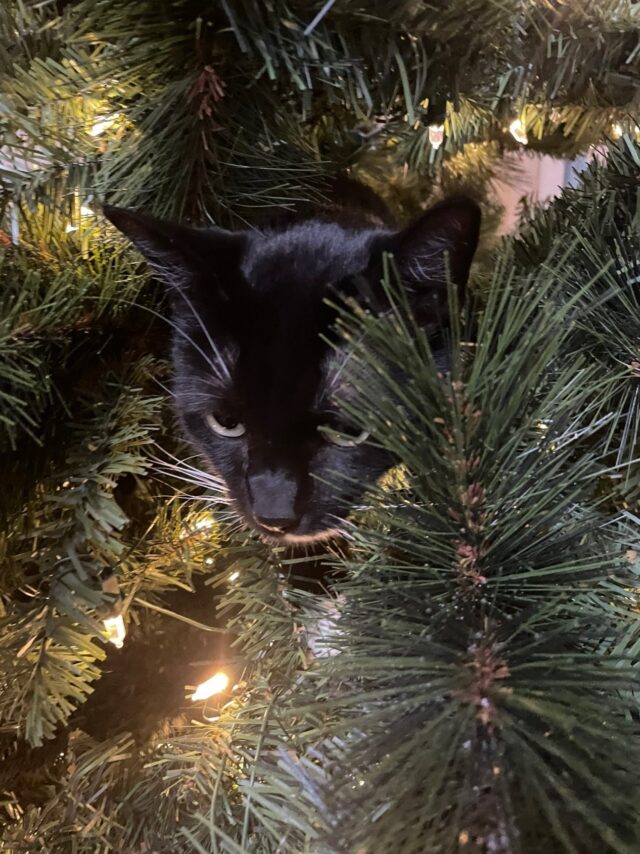 Serena likes to hang out under her tree with some fuzzy friends!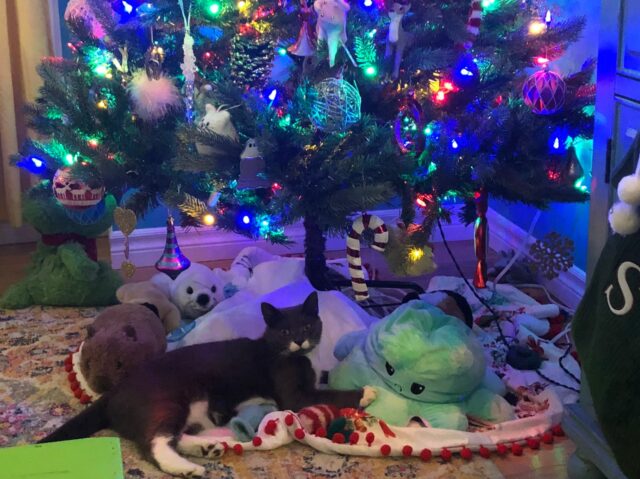 And here's a kitty that's "gorgeous" in the glow of a Christmas tree…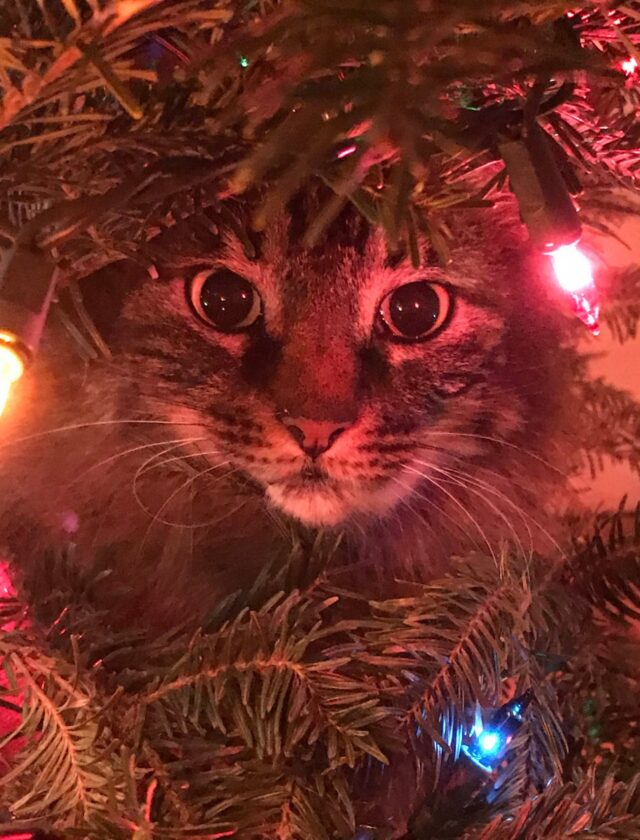 More Cats, More Christmas Tree Drama
As Randy Rainbow's tweet and the replies show, cats love a Christmas tree. And while we don't love cleaning up after the destruction, we do love seeing cats terrorize trees! Here are more cats admiring holiday decor with their murder mittens set for carnage.
Crosseyed Floyd

doesn't care what anyone has to say. He'll touch the ornament if he wants to!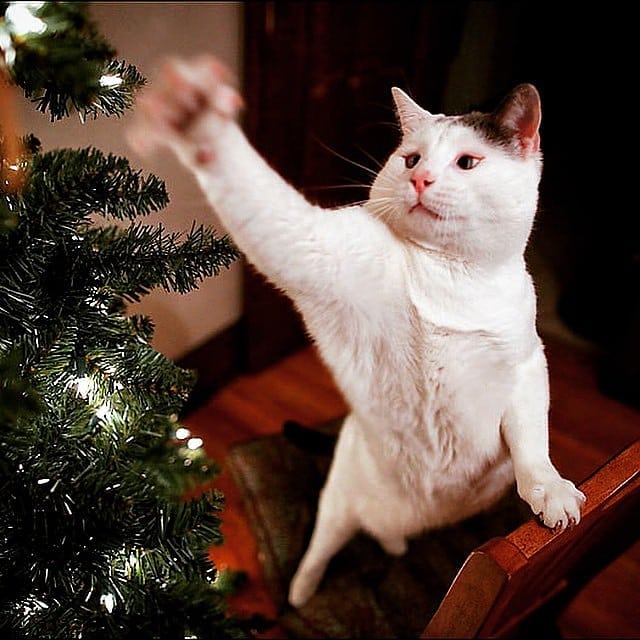 Calamari is mesmerized by his first Christmas tree. That look usually means merry mischief is not far behind!
Oli is so excited about the tree, he wants to help with the lights. It looks to be an illuminating experience…
When you get so excited about the tree, you can't help but become a sleepy little elf!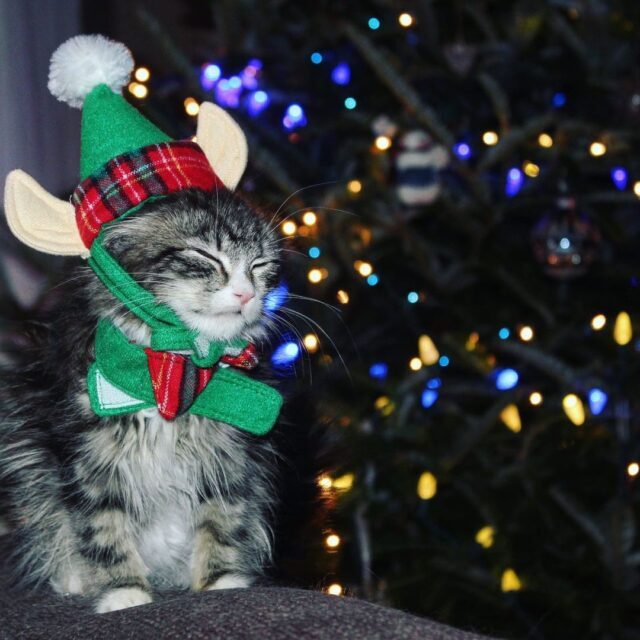 "Oh yes meowmy, the fake branches are very tasty! Thanks for asking!"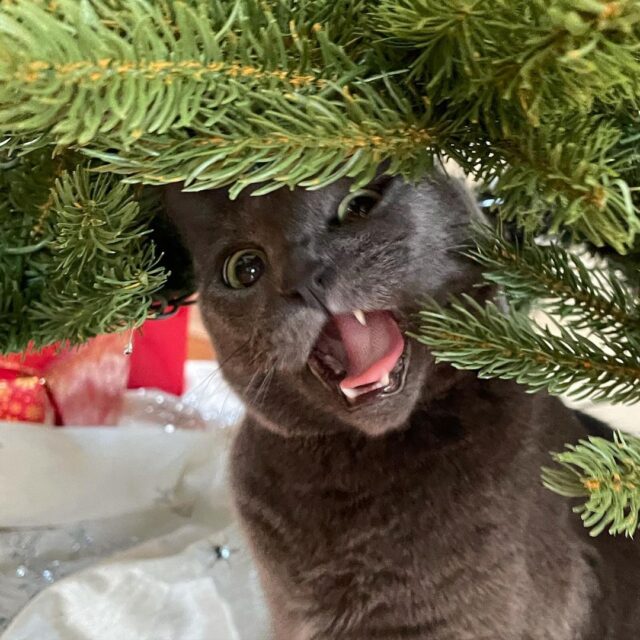 Wreaths aren't safe from cats either!
Here's Cosmo making final adjustments on the new tree. It's looking pawsome, cutie cat!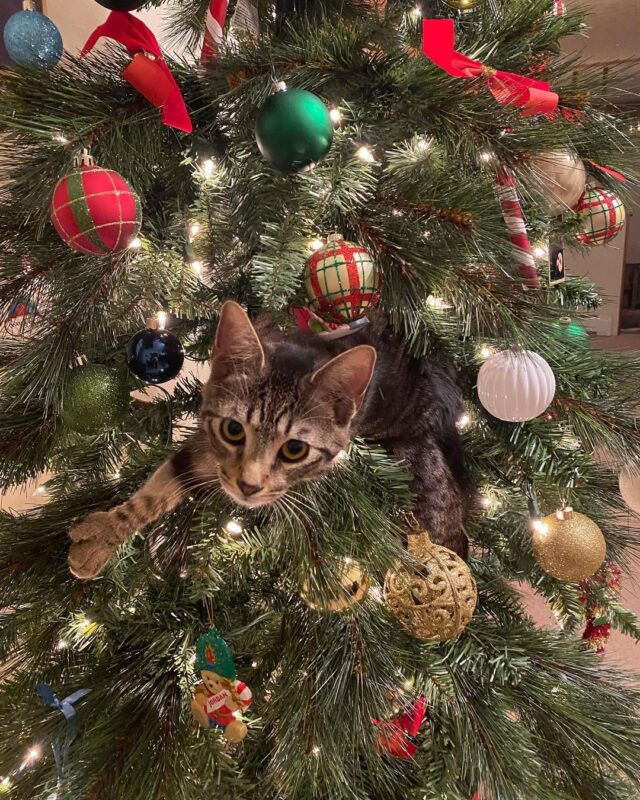 And if you ever see your cat make this face, your tree is in trouble!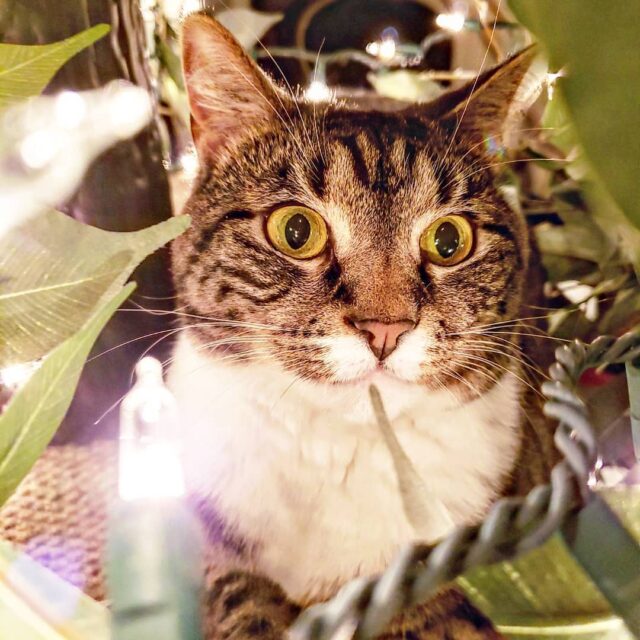 Do your cats love to trash the tree? Have you given up ornaments? That's okay. A Christmas tree decorated with only the twinkly lights is purrfectly festive and keeps you from chasing ornaments as they bounce across the ground because of "helping" paws!
H/T: www.hindustantimes.com
Feature Image: @zach.herzog/Instagram & @pawkwardcats/Instagram