It's a tall tree standing in the middle of the living room, with colorful balls hanging on its branches, adorned with shiny things and shimmering lights–it's no wonder why cats can't resist to jump on Christmas trees! The tree is just full of wonderful and eye-catching things, and it's impossible to resist playing with it!
So here to bring you a video on how to make a cat-proof Christmas tree is the adorable duo–Cole and Marmalade!
All you need are the following things: cardboard boxes, Christmas-themed wrapping paper, tape, cat toy decorations, catnip, and TP for the tree skirt and/or additional tinsel.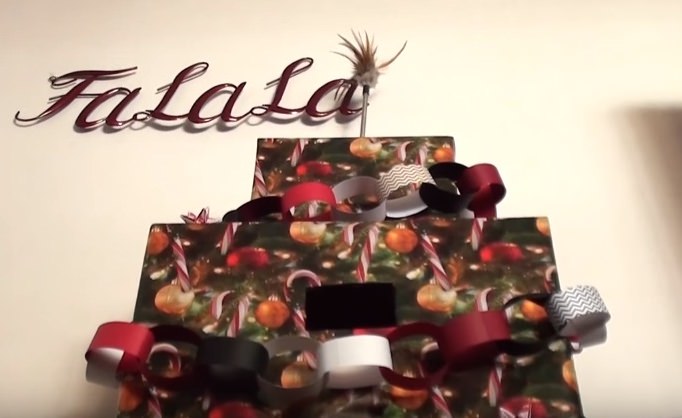 Watch the video below and find how to make a Christmas tree for your kitties–a tree that's beautiful, safe, fun, and most importantly cat-proof!
Pretty cool tree, right? And your cat can play on it too!
You can check out more of Cole & Marmalade's videos in their YouTube Channel.
Share this video if you love this idea!
Did you like this?